I'm not sure if there's a country that's done the race thing right yet. We certainly haven't. The hard part comes when some of us have the best of intentions and others still want to spew hatred. The hard part also comes when the institutions in a society perpetuate racist stereotypes. It's hard when there is racism deeply embedded in your own psyche like a cancer cell waiting to be turned on.
And when you realize this, it's hard, and it's ugly, and it's really, really uncomfortable, and you want to deny its existence. After a while, though, you realize that's not helping anyone, and you want surgery immediately.  The surgical removal of this cell is very, very hard.
There are a lot of hard parts when it comes to race.
But when you start to heal from it, gorgeous things can start happening. Your scars weave themselves together into a beautiful pattern, making a whole new kind of skin. That skin is strong and it needs to be. It's a warrior's skin. You have now joined the ranks of the social justice warriors. You have been initiated and you are in formation. And your mission is peace.
Not just peace. Shalom. The way it should be.
I remember hearing about South African apartheid when I was a kid, and I remember the song, Sun City. I remember feeling superior because I was not racist and yet, I was entirely racist. I was uncomfortable with skin. Mine, and everyone else's.
But as I grew, and read, and got exposed, and learned, something shifted in me. Then Jesus got His hands on me and it all came together — my brokenness, my pride, my hardness. Soon enough, my voice started to rise up in my throat, scratchy at first, and weak. It gets stronger every day. I am still figuring it out, but each day, it gets a little easier. Each day, global peace becomes more personal, more intimately involved with my everyday life.
When I found SheLoves Magazine, I was immediately drawn in. It does not beat you over the head with the social justice club; instead justice oozes invitingly from between its letters, like delicious icing from the middle of the most decadent of cakes. I started stalking its founder, Idelette McVicker, on social media. When I approached her about speaking for The Whole Woman Summit, and she said yes, I was absolutely ecstatic. More people need to know about Idelette!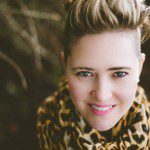 And let me tell you — Idelette has a story. Born and raised as a white Afrikaner in South Africa during apartheid, Idelette worked hard to heal from the wounds of deep racism. First, it was a personal quest; then it became a global one. Now, she's a dangerous woman for Christ, and she is going to share her story with us at The Whole Woman Summit. Her talk will offer healing, strength, and encouragement to be the dangerous woman for Christ you're called to be, the Global Peace missionary that you dream of being. Even if it's just in your neighborhood.
Are you ready to join the ranks of warriors who have gone before you? Rise up with us. Join us for this conversation at the summit. Let's get dangerous together.
---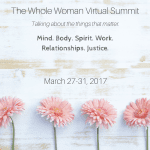 Each Friday for the next few months, I'll be writing about one of the amazing women who are speaking at The Whole Woman Summit in March. These are women who are movers and shakers, Christian and not, who are doing very cool things in the world. The summit is all about the things that matter — MIND. BODY. SPIRIT. WORK. RELATIONSHIPS. JUSTICE. The summit is entirely online, and all registrants will receive video recordings of all sessions, so no worries if you miss any. 
See you at the summit!
JERSEYGIRL, JESUS READERS CAN SAVE $20 OFF THE TICKET PRICE!