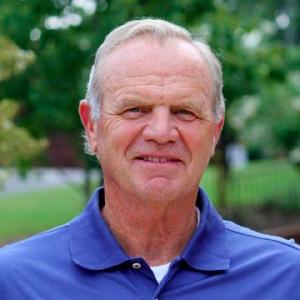 Today I welcome Dr. Ken Hemphill. Ken is a nominee for President of the Southern Baptist Convention (SBC). Ken was President of Southwestern Baptist Theological Seminary while I was a student there. He is a prolific writer and has held various positions in the SBC. You can read more about Ken, as well as his candidacy and his vision for the Southern Baptist Convention. Ken is a proven leader with proven integrity who has the capacity to unify people. This is so needed today in the SBC. I believe that Ken truly is the right man to lead the SBC for "such a time as this." I endorse him to lead the Southern Baptist Convention as President. If you are a member of a Southern Baptist Church, I would encourage you to go to Dallas, Texas this June to the SBC Annual Meeting and vote him for president this year.)
Attendance Trends And Our Need For Revitalization
My concern for the stagnation and decline in many of our churches is one of the main reasons I agreed to have my name placed in nomination for SBC president. For the last 20 years, I have been working in the area of church revitalization; first for our convention through the Empowering Kingdom Growth initiative and then through North Greenville University. I teach classes on revitalization and work with churches, associations, and state conventions concerning this vital issue. Statisticians may differ on the exact number of churches that are plateaued or declining today, but all would place that figure above the 80% mark. This means we have a tremendous challenge and opportunity.
The Southern Baptist Convention is the voluntary linking together of churches who share common core convictions and a common mission. If we are going to see a revitalization of our denomination we must focus on the revitalization of individual churches.
In my revitalization class at NGU, I ask my students to look at several years of data concerning attendance in small groups and worship, baptisms, and giving among other things. They frequently complain that churches do not keep good records and thus much of the data is missing, and that presents a challenge because it is difficult to get where you want to go if you do not know where you presently are.
When I went to FBC Norfolk, the church had been in an 18-month interim. The church was healthy but had been experiencing decline. Most persons assumed it was directly related to the lengthy interim. I asked our Sunday school director, Dick Baker, to help me compile ten years of data for a deacon's retreat.
A Look at our current status
In my book Revitalizing the Sunday Morning Dinosaur, I include a chart which documents the explosive growth in Sunday school as enrollment skyrocketed from 3,590,038 in 1940 to 7,382,550 in 1960. The growth then slowed and enrollment stood at 8,009,498 in 1990. Our all-time high in enrollment came in 1994 with 8,263,558. It bounced up and down for a few years and then began a steady decline, ending with 7.6 million in 2011, a loss of over 600,000 from our all-time high. Enrollment figures have not been kept since 2011 since it is no longer a category on the ACP report form.
You may be wondering why worry about enrollment, let's just talk about attendance. Enrollment numbers are important because they are related to outreach and enrollment will, therefore, impact attendance and baptisms.
We can and should go on to ask about attendance in small group Bible study. The new metric for evaluation in SBC life on the ACP is attendance. Let's look at the last few years of data to get a quick snapshot of our current health. Small group attendance in 2014 was 3.7 million and in 2016 it had dropped to 3.3 million, a loss of 400,000 in just three years. As I have presented this information, some have commented that most churches are focusing on worship and not small groups. The problem is that worship is also in decline. In 2010 45,727 churches recorded 6,195,449 in worship. In 2016 47,272 churches had only 5,200,716 in worship. We had a net increase of 1,545 churches and a loss of nearly a million in worship based on the information reported by the churches.
Ultimately attendance is inextricably linked to the evangelistic and discipleship effectiveness of our churches. Referring again to the chart in the Revitalizing book, baptisms rose from 245,500 in 1940 to 386,469 in 1960 while small group enrollment was virtually doubling. Let's fast forward to the last couple of years. In 2015 we baptized 295,212 and then in 2016, we dropped to 280,573 the lowest total since 1947. Simply stated—small group attendance impacts worship attendance, baptisms, and giving.
I have no intention of discouraging anyone with the bad news, but if we do not honestly confront the issue of declining attendance we are unlikely to act upon it.
First, we must continue the emphasis on prayer and awakening that Steve Gaines has led us to embrace as a convention. Church vitality and growth are spiritual matters before they are mechanical issues.

Second, we must develop a church revitalization strategy that utilizes and renews the natural network of local church, association, and state conventions. These local geographical groupings allow the best opportunities for churches to work together effectively in their unique settings.

Third, we must continue to plant churches of every style and variety in every context possible. In 2016 we recorded the lowest number of churches added to our convention since 1988—732 new church starts and 232 new affiliates for a total of 964. It is not a matter of church planting or revitalization but a matter of both/and.

We must once again prioritize evangelism. We must help churches to develop strategic plans of evangelism which include personal witness training, community ministry events, and regular evangelistic harvest events which would include the use of our gifted vocational evangelists.
As I travel across our convention, I am truly excited about the future. I fully embrace the need for a multi-ethnic, multi-generational convention, enabling us to reach our country and the nations of the earth. The emphasis on numerical growth is not about the bragging rights for the SBC, it is about reaching people for Christ. We must advance His kingdom, by His power, for His glory (Matt. 6:13).
Photo courtesy of Dr. Kenneth Hemphill. You can follow him on Twitter as well as Facebook.