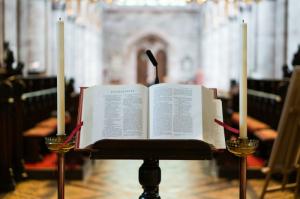 Ecclesiastes Sermon Series
Below, I have compiled the sermon series that I preached from Ecclesiastes. This series was one of the most challenging and most enjoyable series I have preached. You are welcome to look through these links for sermon ideas of your own. On the bottom, I have linked to a series of posts that I have written that are related to Ecclesiastes.
Ecclesiastes 1:1-18 Is Life Pointless?
Ecclesiastes 2:1-26 How Can I Be Happy?
Ecclesiastes 3:1-22 What Is the Point of Life?
Ecclesiastes 4:1-16 Under the Sun: The Danger of Living Like the World
Ecclesiastes 5:1-9 How to Relate to God and the Government
Ecclesiastes 5:10-20 Dollars and Sense
Ecclesiastes 6:1-12 How to Make the Most of Life
Ecclesiastes 7:1-14 Wisdom for the Better Life
Ecclesiastes 7:15-29 Great Advice About How to Live
Ecclesiastes 8:1-9 Respect God and the Government
Ecclesiastes 8:10-17 The Wisdom of Divine Justice
Ecclesiastes 9:1-18 Enjoy Life
Ecclesiastes 10:1-20 A Fool's Book of Proverbs
Ecclesiastes 11:1-12:8 What Life Is All About Part 1
Ecclesiastes 12:9-14 What Life Is All About Part 2
Photo by Stephen Radford on Unsplash
Other Posts:
Ecclesiastes 7:8-10 Git-R-Done
Enjoying Life Together With Your Spouse