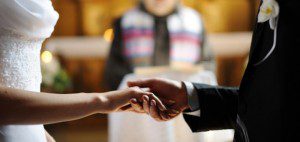 Enjoying Life Together with your Spouse
Ecclesiastes 9:9
Live joyfully with the wife whom you love all the days of your vain life which He has given you under the sun, all your days of vanity; for that is your portion in life, and in the labor which you perform under the sun. (Ecclesiastes 9:9 NKJV)
The Bible encourages us to enjoy life together. One of the purposes of marriages is to live life together. Life is meant to be shared. This is what marriage teaches us.
We as couples made a vow – in sickness and in health, and in good and in bad times, we would stay together. So yes there will be difficult times. But the Bible literally says in this verse that we should "see life" joyfully with our spouse.
Enjoying Life Together As An Adventure
Life is an adventure. Life is exciting. Life will never be dull for the two of you. God gives married couples the exciting privilege of sharing everything. Of course, sometimes we don't want to share everything. But sharing is part of marriage. We should share our food. We should share our money, we should share our vacations. We get to share our families. We get to share the same bed. Sharing can be enjoyable.
The writer of Ecclesiastes was a wise man. He said that life can be vain, or feel empty sometimes. Yet, he encourages us by asking each of us to enjoy this life – a life that may sometimes not feel like satisfies us. The reason that God gave us a spouse is to help us feel satisfied in this life.
God gives us the privilege of waking up every day, not only with Him – but with a spouse that we know that God has given to us. There can be all kinds of trouble in life. Certainly, there will be times of difficulty. But God lets us know through our spouse, whom we love, that God loves us. He shows us through our marriage that He will not leave us. He shows us that He will help us. God wants us to go through this life with a positive attitude – not a negative one.
When we encounter tough times, we have someone there who can help us, who can talk to us, who can share our experience – that is our spouse. God teaches us to enjoy life together with our spouse because when we enjoy life with our spouse and we show love to our spouse, we love God. We love God by loving our spouse. One way to love our spouse is to enjoy everything together.
Other Posts:
1 Peter 3:1-7 Christian Marriage