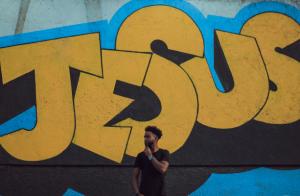 Jesus + Me = Purpose in Life
Colossians 2:6-23
You've probably heard or seen that math equation going around.
6 / 2 (1+2) =
6/2 (3) =
3(3) =
9
People would be giving an answer of 1 or 9. 9 is the correct answer because of something called the order of operation. PEMDAS. The order is important. Let me give you a very simple equation: Jesus + Me = Purpose in Life. Jesus gave us this equation. He said what to do in John 15:
"I am the vine; you are the branches. The one who remains in me and I in him produces much fruit, because you can do nothing without me." (John 15:5, CSB)
He actually gave us two equations to life:
Jesus + Me = Purpose in Life
Something – Jesus = Nothing
Now, Jesus made it very clear that He has to be involved in the equation. He takes priority in the order of operations in my life.
"So then, just as you have received Christ Jesus as Lord, continue to live in him, being rooted and built up in him and established in the faith, just as you were taught, and overflowing with gratitude." (Colossians 2:6–7, CSB)
This is the purpose-driven life verse in Colossians. Jesus is the vine. Paul tells us to stay rooted in Jesus, built up and established.
This section points to a heresy that Paul was addressing. There was a false belief creeping into the church. Theologians call it the Colossian heresy. It probably was some form of Jewish mysticism.
Theologian and pastor John McArthur states that "a central component of the heresy that threatened the Colossian church was the denial of the deity of Christ."1
Many preachers have said it was Jesus +. However, I think that the Colossian heresy is alive and well today. I believe that this same heresy is a distortion of the five purposes for the church and especially the Christian. I would like to share with you the following equation:
Something – Jesus = False Life
The heresy is a distortion of how a Christian should live. It involves a set of corruptions of the five purposes of the church. Christians are given purpose. It flows from the five purposes in the Bible:
FIVE PURPOSES FOR THE CHRISTIAN IN COLOSSIANS
1. Evangelism (Colossians 2:8-10)
2. Fellowship (Colossians 2:11-12)
3. Worship (Colossians 2:16-17)
4. Ministry/Service (Colossians 2:18-19)
5. Discipleship/Growth (Colossians 2:20-23)
FALSE EQUATIONS CHRISTIANS LIVE BY IN LIFE
So what happens is that I subtract Jesus out of the purpose that God designed for me. I take Jesus out and I get a corruption of my purpose in life. The first equation is when I take "empty thinking" and subtract Jesus, I get false evangelism.
Empty Thinking – Jesus = False Evangelism
1. Distortion of the purpose of evangelism (Colossians 2:8-10)
No philosophy but Christ
No human tradition but Christ
"Be careful that no one takes you captive through philosophy and empty deceit based on human tradition, based on the elements of the world, rather than Christ." (Colossians 2:8, CSB)
What is philosophy? It is a way of thinking
What is this empty deceit? Basically, stupid and false thoughts.
Paul reminds the believers that human traditions come from spiritually world values. In other words, demonic thinking. When you think and believe something, you are learning from two different sources: either the devil or Jesus. The devil through two different avenues: philosophy and empty deceit. When you take Jesus out of the thinking process, you get empty thinking. What does that have to do with evangelism, with sharing Jesus with others?
Remember the seed that falls along the road. What did Jesus say about that? That is the Gospel that is taken away by the devil. People are unable to hear the Word of God. They are unable to hear and understand a need for Jesus. That is false evangelism that takes Jesus out of the equation.
Jesus is necessary for eternal life. You take Him out and you don't have eternal life. You take Him out and you are left with an empty head. You need Jesus for eternal life. He is the only power who can defeat all to these supernatural forces. Paul continues this thought.
"For the entire fullness of God's nature dwells bodily in Christ, and you have been filled by him, who is the head over every ruler and authority." (Colossians 2:9–10, CSB)
Nothing is higher than Jesus. Jesus is over every authority, ruler, boss, and power. Jesus said to Paul that the only power that matters is Jesus:
"But he said to me, "My grace is sufficient for you, for my power is perfected in weakness." Therefore, I will most gladly boast all the more about my weaknesses, so that Christ's power may reside in me." (2 Corinthians 12:9, CSB)
Jesus has enough power to even handle my weaknesses. Remember that there are strongholds in the mind. Satan tries to weaken my thinking by placing false thoughts and false teachings.
"For although we live in the flesh, we do not wage war according to the flesh, since the weapons of our warfare are not of the flesh, but are powerful through God for the demolition of strongholds. We demolish arguments and every proud thing that is raised up against the knowledge of God, and we take every thought captive to obey Christ." (2 Corinthians 10:3–5, CSB)
I have to fight back, and that means demolishing false arguments, false thinking, and my pride. I add my empty thoughts to Jesus so that He can change them. When He continues to change my mind, He transforms me.
"Do not be conformed to this age, but be transformed by the renewing of your mind, so that you may discern what is the good, pleasing, and perfect will of God." (Romans 12:2, CSB)
I have to keep sharing Jesus. Whenever the world gives me empty thoughts and philosophies, I need to fight back by sharing Jesus. This false purpose is related to the second one: religion, which is a distortion of the purpose of fellowship. The second equation is when I have religion and I subtract Jesus which equals a false fellowship.
Religion – Jesus = False Fellowship
2. Distortion of the purpose of fellowship (Colossians 2:11-15)
This distortion says that Jesus is not enough and I need an additional religious tradition. However, the Bible makes it clear that Jesus is the only one who can connect you to God.
"Jesus told him, "I am the way, the truth, and the life. No one comes to the Father except through me." (John 14:6, CSB)
In Colossians 2, Paul lists five different ways that Jesus connected you to God.
FIVE DIFFERENT WAYS JESUS CONNECTED YOU TO GOD
1. Jesus helped you put off your old self (Colossians 2:11)
2. Jesus buried and raised you to new life (Colossians 2:12)
3. Jesus forgave your sin (Colossians 2:13)
4. Jesus erased your debt (Colossians 2:14)
5. Jesus disarmed your enemies (Colossians 2:15)
These are all actions done in the past. Jesus accomplished this on the cross. You don't need something else to bring you to God. Jesus is enough. He has done the work. Some people though, want to worship, but they have a ritual that empties itself of Jesus. The third equation is when I have ritual and subtract Jesus which equals a false worship.
Ritual – Jesus = False Worship
3. Distortion of the purpose of worship (Colossians 2:16-17)
"Therefore, don't let anyone judge you in regard to food and drink or in the matter of a festival or a new moon or a Sabbath day. These are a shadow of what was to come; the substance is Christ." (Colossians 2:16–17, CSB)
Take away Jesus, and the ritual means nothing. The reason you do something important is to honor Jesus. When people take Jesus out of the ritual, then you get no growth. When you don't observe the Sabbath rest, because you work too hard, you are taking Jesus out of the potential rest. When you take Sunday off, but you don't spend time with Jesus and His people, you are taking the meaning out of the Sunday ritual. Rituals are important, but without Jesus, they don't help you grow.
The fourth equation is when I have worship and I subtract Jesus who is connected to the church, which will lead to false service.
Worship – (Jesus x Church) = False Service
4. Distortion of the purpose of serving (Colossians 2:18-19)
"Let no one condemn you by delighting in ascetic practices and the worship of angels, claiming access to a visionary realm. Such people are inflated by empty notions of their unspiritual mind. He doesn't hold on to the head, from whom the whole body, nourished and held together by its ligaments and tendons, grows with growth from God." (Colossians 2:18–19, CSB)
Remember PEMDAS from school:
Parenthesis
Exponents
Multiplication
Division
Addition
Subtraction
Jesus is the Head of the Church. The power of each individual Christian multiplies when they are connected to the church. But when you decide to subtract the church and Jesus out of your worship, then you will naturally become selfish.
The problem is that you can spend time worshiping, but never serve. You need the church to help you grow to be like Jesus. The last part of Colossians 2:19 sounds similar. It is because we find it in Ephesians 4:16.
"equipping the saints for the work of ministry, to build up the body of Christ," (Ephesians 4:12, CSB)
"But speaking the truth in love, let us grow in every way into him who is the head—Christ. From him the whole body, fitted and knit together by every supporting ligament, promotes the growth of the body for building up itself in love by the proper working of each individual part." (Ephesians 4:15–16, CSB)
As the church, not just as individuals, we grow into the head, who is Christ. What does this mean? It means that we learn to be more Christ-like. Paul said that you can't be Christlike without the local church.
We nourish one another. We help each other. We are designed as Christians to try to help each other get closer to Jesus and grow to be more like Him. Why? So that we may serve Him. The whole point of the Ephesians passage was that the "saints" do the "work of the ministry." In other words are to serve.
Just as Jesus came to serve, we come to worship and serve. If I come to worship and leave not wanting to serve, then I have missed the point. We are called to be living sacrifices.
Worship practices without an element of sacrifice mean nothing. You know how people who say they worship God but they don't need the church? Are they serving? Mostly, no. Are they giving? Generally no.
As a matter of fact, when people think of the church in positive ways, it is only when they need something. People will try all kinds of avenues to reach God, or what they would call enlightenment.
"Let no one condemn you by delighting in ascetic practices and the worship of angels, claiming access to a visionary realm. Such people are inflated by empty notions of their unspiritual mind." (Colossians 2:18, CSB)
Paul is saying that when these other people decide to choose other methods of "worship" outside of the church, whether it is a tarot card or a Sunday at the park, they are unspiritual.
In his day, these practices including worshiping angels, or mystic arts, or having special visions. Paul calls them unspiritual. We have these practices today. They just go by different names.
The worship of angels has turned to the worship of saints or the idolization of certain Christian teachers. We have Christians who make outlandish claims because they said they saw something special. Yet, these visions contradict what the Bible says. Mystics above all else value the self and experience as the ultimate form of spirituality. They have empty notions and an unspiritual mind. This leads me to the final distorted purpose: a distortion of discipleship.
The fifth and final equation is when I have a moral compass and I subtract Jesus, which will lead to false growth.
Moral Compass – Jesus = False Growth
5. Distortion of the purpose of growth (Colossians 2:20-23)
"If you died with Christ to the elements of this world, why do you live as if you still belonged to the world? Why do you submit to regulations: "Don't handle, don't taste, don't touch"? All these regulations refer to what is destined to perish by being used up; they are human commands and doctrines. Although these have a reputation for wisdom by promoting self-made religion, false humility, and severe treatment of the body, they are not of any value in curbing self-indulgence." (Colossians 2:20–23, CSB)
"Why do you live as if you belonged to the world?"
"Why do you submit to regulations?"
"curbing self-indulgence"
The comments that Paul addresses here have to do with morality. How a person should live. He is continuing to address the mystics of his day. He is questioning why they submit to regulations and living like the world. Look at what it produces:
A wisdom that promotes "self-made religion"
A wisdom that leads to "false humility"
A wisdom that leads to a violent treatment to the body (that is a way of saying that they don't live a healthy lifestyle)
A wisdom that leads to more self-indulgence.
This is a wisdom that is all about the self. In essence, the moral compass points to themselves and not to God. There is no personal growth and direction in life without a moral compass. A Christian cannot fulfill their purpose in life if their moral compass is off of Christ.
The "Colossian heresy" no longer exists in precisely the form it did in Paul's day. But there is still great relevance in his words of warning. We must be diligent, constantly on guard, and ever alert to those deceitful and ultimately destructive philosophies and theologies that to the slightest degree draw us away from reliance on Christ and his all-sufficient grace.2
The only equation that matters is Jesus + Me = Purpose in Life.
1 John MacArthur, The MacArthur Bible Handbook (Nashville, TN: Thomas Nelson Publishers, 2003), 420.