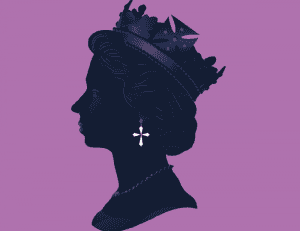 Was Queen Elizabeth II a Christian?
"Was Queen Elizabeth II a Christian?" is a question that many people have asked as a result of the death of the longest-serving British monarch in history. As queen, she has influenced British and world history. As queen, she is head of the Church of England. Yet, the role is reflective of her position as a monarch. Some will wonder: Was her faith authentic? Did she say that she followed Jesus Christ? How important was her faith in matters of life and leadership? The queen made many statements that showed she truly believed in Jesus and did her best to follow Him.
In The Queen's Way by Mark Greene, the author explores the Queen's faith through her own words. You can read the essay here on the website of the London Institute of Contemporary Christianity. In simple ways, the Queen described her relationship with Jesus Christ. She has said that Jesus:
'the compelling example' (1978)
'an inspiration and an anchor of my life' (2014)
'the bedrock of my faith' (2014)
'The teachings of Christ have served as my inner light' (2020)
Her example has inspired many other people. One such example is Pastor Jack Hayford. As I noted in a sermon entitled Pictures of God This Christmas, the twenty-fifth anniversary of Queen Elizabeth's coronation served as an inspiration for the worship song "Majesty." I am sure there will be many more stories shared about the impact the Queen has had on other people.
More than any other monarch in British history, Queen Elizabeth II served as a prime example of someone who made a public effort to live out the teachings of Jesus. She considered this her uniquely Christian public service to the nation. May her life continue to be an inspiration for others to follow Jesus Christ.