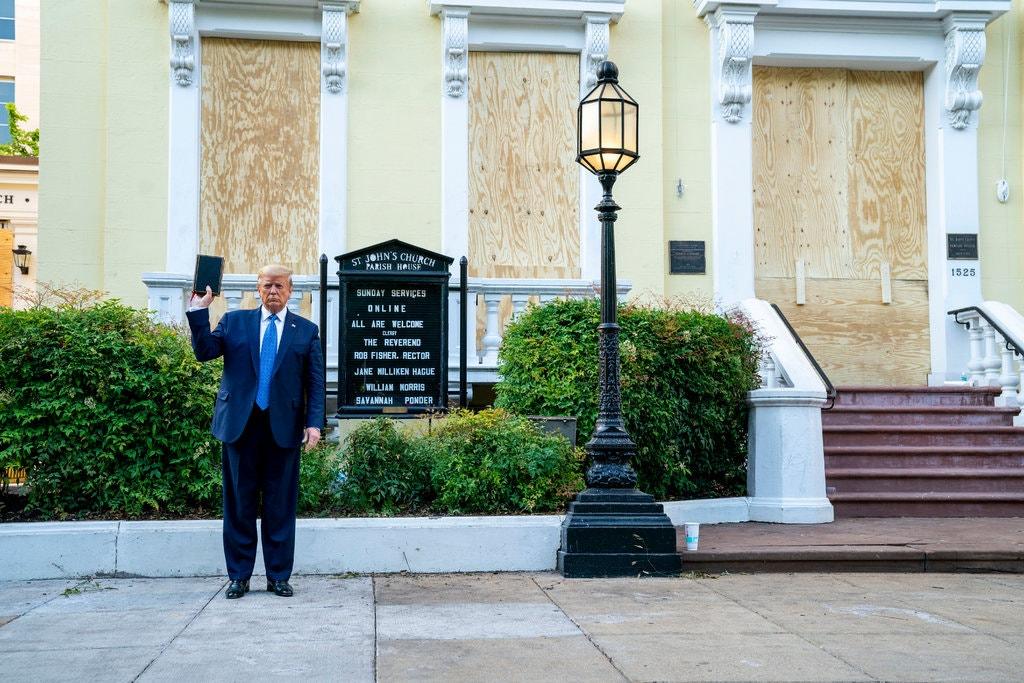 As I understand it, the President gave a press conference where he urged Governors to "dominate" the streets of their cities with local law enforcement and national guard or else he would send in the military to "quell the violence" of those who were looting stores and destroying property.
Then, having upheld the national
myth of redemptive violence
, he walked across the street where police officers had just stormed the patio of St. John's Church, forcing faith leaders and protesters to flee with a barrage of tear gas and flash bangs. Without permission, he then stood in front of the shuttered building and held up a Bible for photographers.
What message was this act intended to convey? That God supports the White House administration? That Jesus would have us silence the voices of those who are standing in protest? That only the State is allowed to use force to get what it wants? One is left to wonder.
Now, I'd like to fill my daily news feed with inspiring quotes and cute little pictures of kittens just as much as the next guy, but sometimes you've just got to say something. And about that photo op yesterday in front of St. John's church, I'll just say this:
"My brethren, these things ought not so to be" (James 3:10).