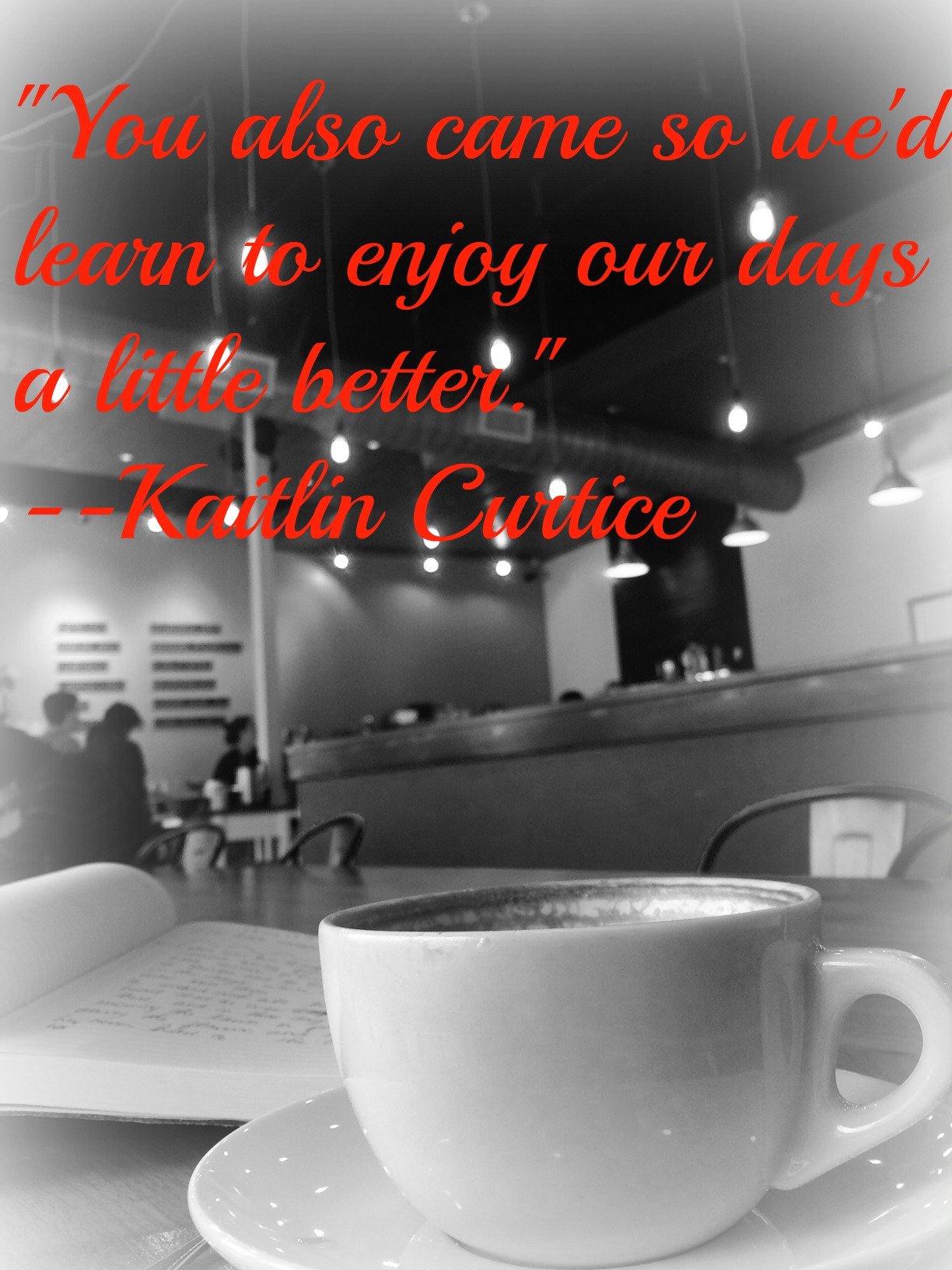 Jesus,
I sit in this bustling coffee shop and watch holiday people come in and out, order their coffee, smile to their neighbor, enjoy their warm winter-time drinks.
And I think that while Christmas is all about our Advent, our waiting and longing and hoping,
You also came so we'd learn to enjoy our days a little better.
The hope You gave and give allows us to be human a little more gracefully.
So this simple morning stop, this in and out and coffee in our cups and breath in our lungs, this is our holiday celebrating.
This is our joy, our need to be together, even if it's in passing, even if it's a look across a table or a head nod to a stranger, a hug to a friend.
These are the holiday things You've given us in the gift of Your infant-coming.
Hallelujah
and
amen.