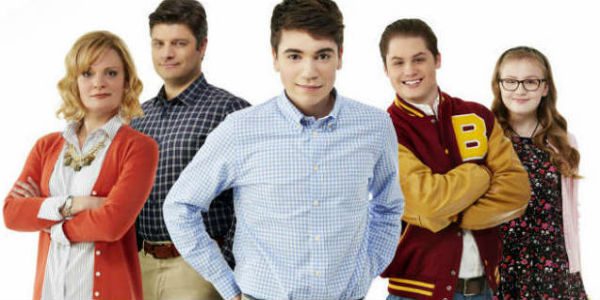 UPDATE 2: The trailer is also on YouTube, and now we're back in business!
UPDATE: Shortly after this was posted, access to the video (and to most of the other ABC trailer videos) was shut down on the sites that had posted it. It's hard to describe what goes on in it, except to say that it's a savage, if you will, caricature of a Catholic family and the Faith, where the parents are divorcing, one son has anorexia, the daughter runs a fake charity and the son pictured in the middle is gay. Oh, and there's a Virgin Mary statue over the toilet.
Here's your first look at "The Real O'Neals," — about a "typical Irish-Catholic family" — the upcoming ABC midseason sitcom based on the life of gay activist and ex-Catholic Dan Savage. Might be NSFW.
At the ABC presentation for advertisers in New York City on Tuesday, May 12, ABC entertainment chief Paul Lee said the show might be "too real for me" since "I'm married to an Irish Catholic." He wants to pair it on Tuesdays at midseason with "Fresh Off the Boat."
By the way, each year, latenight host Jimmy Kimmel comes out at the presentation and comedically savages his own network, and today was no exception. At the end of his monologue, Kimmel brought out his adorable 10-month-old daughter, Jane. He said he thought she might be pooping, and then remarked:
"We could sell that poop to them. They buy that kind of thing."
Couldn't have said it better myself.
Click here to give ABC feedback.
Image: Courtesy ABC