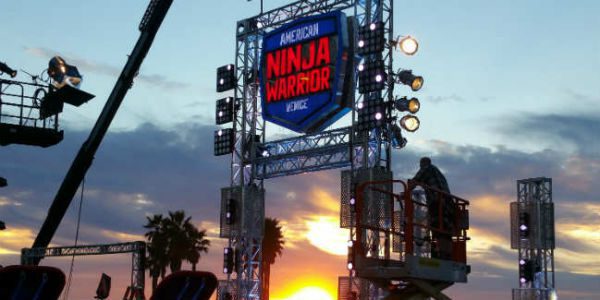 Because it's not all Duggars and Kardashians. There's a lot of really good stuff out there. And, since most scripted shows now target either specifically a teen audience (meaning adults might not find them compelling) or far too adult for kids, much of unscripted TV has become today's family viewing.
Over at my other home, CatholicVote, I previously recommended three scripted shows — "The Flash," "Daredevil" and "Silicon Valley" — which are definitely NOT for the whole family but have worthwhile elements. But Catholic adults have a wide range of tastes, and I trust them to know what they like and can tolerate.
Today, I've recommended three reality shows — "Deadliest Catch," "Tanked" and "American Ninja Warrior" — which are family-friendly and have lots of great stuff going on. And, I know people from each of the shows, and they're good folks.
Here's a taste of what I think of "American Ninja Warrior" (pictured above):
Between runs, we learn about the competitors and their lives. As you might expect, a lot of the ones profiled have overcome either personal or family difficulties, or impossible odds. Ninjas train on their own, often with improvised or backyard equipment (and at their own cost), so it's inspiring in general to see folks with this much focus and dedication.

It's good fun for all, and if you ever get a chance to attend an "American Ninja Warrior" taping in your town, I recommend it — but bring water, snacks and a blanket. For the visual impact, the show shoots after dark, and into the wee hours of the morning.

This year, I went to the Venice Beach tryouts, and to a tryout for military members in front of the USS Iowa museum ship in Long Beach, California. Each time, I stuck it out until someone finished the course — that it took nearly 30 competitors for that to happen gives you a hint how hard this is — and didn't get home until after 1 a.m.

While he didn't make it through the whole course, a Catholic friend of competed in Venice — WITH his scapular.
Click here to read the rest.
Image: Kate O'Hare
Don't miss a thing: head over to my other home at CatholicVote and like my Facebook page.