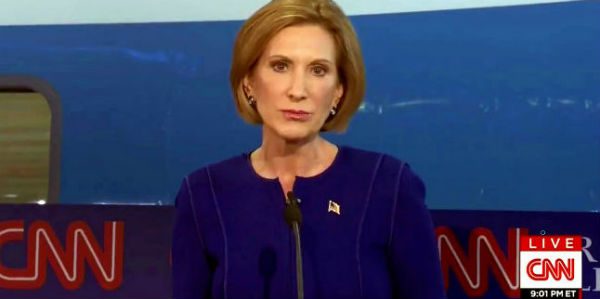 If anyone worried that the issue of Planned Parenthood and the sale of aborted-baby body parts would fade away from the news, those who tuned into the two GOP presidential debates on Wednesday, Sept. 16, got an earful.
Standing in front of a retired Air Force One at the Ronald Reagan Presidential Library in Simi Valley, California, several of the candidates addressed the string of undercover videos dealing with the organization's trade in the body parts of aborted infants for medical-research purposes. They also discussed the ensuing controversy about preventing Planned Parenthood from getting any more federal taxpayer funds.
I covered it in a couple of blog posts for CatholicVote, featuring quotes from CNN's rush transcripts and video excerpts. The first focuses on the "undercard" debate, featuring candidates who didn't poll high enough to get into the main debate. Catholic Louisiana Gov. Bobby Jindal made the most of it. Here's a taste:
Several of the candidates have said strong things about Planned Parenthood tonight (more from the big debate later), but here's a sampling of Jindal's broadsides against the baby-parts brokers, courtesy of a rush transcript provided by CNN.

"We have got the majority; what good has it done us?  See, they said they were going to stop amnesty.  They said they were going to repeal ObamaCare.  They didn't do either.  Now they're not even willing to fight to defund Planned Parenthood.  They've already — [Senate Majority Leader Mitch] McConnell has already waved the white flag of defeat."
Click here to read the rest.
The second post focused on the main debate, in which, again, Planned Parenthood was raised by several candidates. But, former Hewlett-Packard CEO Carly Fiorina got very emotional in a speech that linked Iran and Planned Parenthood.
Click here to read the rest of the post, which features a transcript of Fiorina's remarks, along with other things the candidates said about Planned Parenthood.
Image: CNN screenshot
Don't miss a thing: head over to my other home at CatholicVote and like my Facebook page.