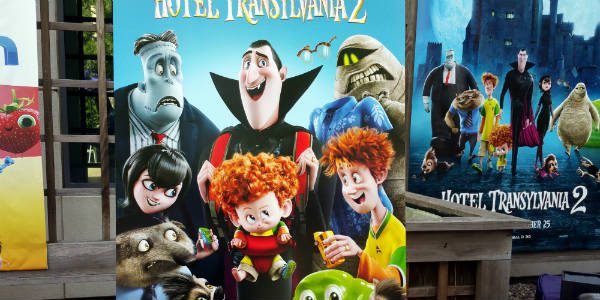 This week, I headed over to Sony Studios in Culver City, California, for a screening (and monster cupcakes!) connected to the Friday, Sept. 25, release of the new animated film, "Hotel Transylvania 2."
It's a sequel to the 2012 "Hotel Transylvania," in which Count Dracula (Adam Sandler) realizes that human slacker Jonathan (Andy Samberg) from Santa Cruz, California, has discovered the castle-turned-hotel he runs as a hideaway for monsters seeking to escape the human world. And worse yet, Jonathan and Dracula's daughter, Mavis (Selena Gomez), have a "Zing."
The new movie — co-written by Sandler — picks up with the nuptials of Jonathan and Mavis, and the subsequent birth of their son, Dennis (Asher Blinkoff) — who has the most astonishing head of red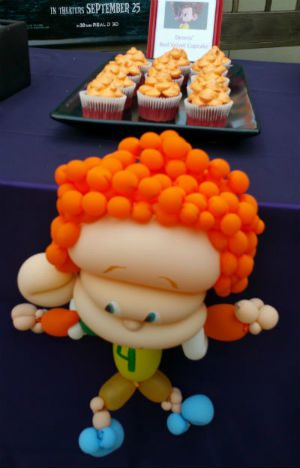 curls ever seen in a movie, animated or otherwise (and even more astonishing because they are animated).
Doted on by everyone at the hotel — and by his visiting human grandparents, Mike (Nick Offerman) and Linda (Megan Mullally) — Dennis shows no vampire tendencies, which upsets his fanged grandfather. As his fifth birthday approaches, which is supposedly the cutoff point for the development of fangs (unless you're a "late-fanger"),
Mavis begins contemplating whether she should move her family to Jonathan's hometown.
While Jonathan and Mavis explore the delights of Santa Cruz, babysitting Grandpa Drac decides to take Dennis and a group of monster pals, including Frankenstein's monster (Kevin James) and Wayne the werewolf (Steve Buscemi), on a road trip to famous monster haunts, in hope of causing Dennis' latent fangs to sprout.
Among Christians, the notion of monsters and Halloween can be controversial, but the creatures of "Hotel Transylvania 2" are so de-fanged, as it were, that even when they try to be scary, it ends in comic failure. There is a moment at a vampire summer camp where a counselor, who's the fussiest and most-PC vampire ever depicted, declares "Oh, my Devil!," but that's about as occult as it gets.
The reviewer in Variety noted a "persecuted-gay subtext," but then, these days, everything questioning what is "normal" or hinting at some sort of a double life is interpreted as referring to gays — as if nobody else ever feels out of the ordinary or forced to hide an aspect of their personality. People just see what want to see.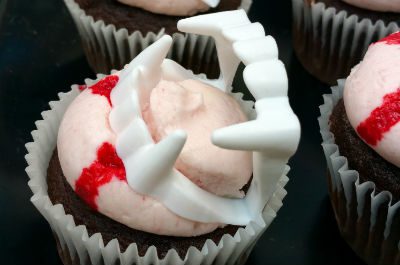 If you want to pick on anything, you could start with the interspecies relationship between Dennis and Winnie (Sadie Sandler), Wayne's pigtailed wolf-cub only daughter, which involves a lot of licking (on Winnie's part). But since she also wears a dress and sips tea … well, hey, it's a cartoon.
Taken as presented, the story is a celebration of love, marriage, and the difficulties and joys of parenthood (and grandparenthood). While on the surface, it accepts that the world has become too sensitive and "nice" for old-fashioned monster antics, the ending of "Hotel Transylvania 2" features a revelation and a kick-butt fight sequence (fear not, no humans or monsters die) that makes me think director and animator Genndy Tartakovsky likes his creatures to have a little bite.
Overall, it's beautifully animated, charming, harmless family fun. I hear the first movie is even better, so that might be a good choice to help the kids wind down after the trick-or-treating sugar high.
Here's the trailer:
Images: Kate O'Hare
Don't miss a thing: head over to my other home at CatholicVote and like my Facebook page.