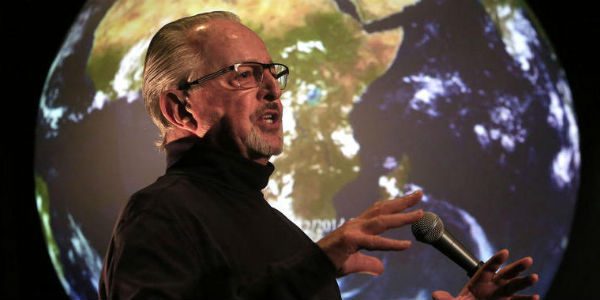 Over at CatholicVote, I have an interview with oceanographer/climatologist Dr. William Patzert at Jet Propulsion Laboratory, who has high praise for Pope Francis' latest encyclical.
Here's a taste:
The scientist also felt a connection with Pope Francis.

"Isn't it interesting," he said, "that I felt he was talking to me. … He definitely has my ear, all right. Some of my colleagues only speak at scientific meetings and gibberish and putting each other to sleep using science talk. I make an effort to get out into the community. Not only that, I like to talk at churches."

Patzert marveled that "somebody that's fact-based has so much common ground with one of the most important faith-based leaders on the planet. Somehow we finally got together, him at the end of his career, and me at the end of my career.

"When you get to a certain age, there is no light at the end of the tunnel. To me, I'm going to fertilizer; he's going to heaven. Good for him, but it gets to a point where it's time to do the right thing."

"I think, deep in his heart, when he prays, when he goes to sleep at night, he says the same thing that I do, because I know he's a moral person, but you can only do so much. When he goes to sleep at night and says his prayers, he sounds like me. That's what I think."
Click
here
to read the rest.
And here's a preview of "What's Up" from JPL for Oct. 2015 …
Image: Courtesy JPL/William Patzert
Don't miss a thing: head over to my other home at CatholicVote and like my Facebook page.