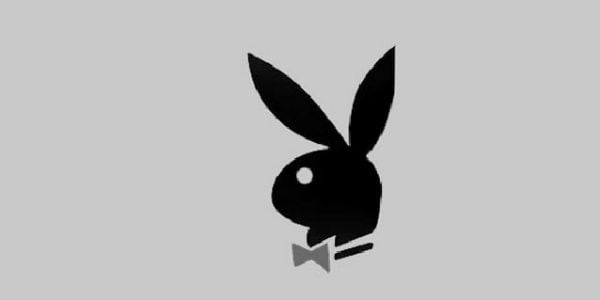 Playboy magazine, which led the charge to turn sex — and the female body in particular — into a public commodity has now decided that less is more.
One would hope it's the beginning of a cultural trend, but these days, it's not safe to predict much.
What we do know is that Playboy founder Hugh Hefner, 89 (likely the combined age of the last few of his wives or so), agreed to a suggestion by magazine editor Cory Jones to stop publishing Playboy's vaunted nude photos (since there are rumors that Bruce Jenner's new feminized alter ego would be a centerfold, the choice hasn't come a moment too soon).
Instead, the magazine will feature "provocative" photos of not-quite-nude women, along with the investigative journalism and interviews that have allegedly been the draw for its readers.
Said The New York Times:
[Playboy] executives admit that Playboy has been overtaken by the changes it pioneered. "That battle has been fought and won," said Scott Flanders, the company's chief executive. "You're now one click away from every sex act imaginable for free. And so it's just passe at this juncture."
The publication's retreat from the porn field is, in a way, tragic, since it means we may have hit the rock bottom in terms of sexual exploitation. When every starlet, popstar, wannabe and model is flashing every square inch of skin across the Internet, there's nothing left that hasn't been seen, in closeup and full color.
On the other hand, as pendulums do tend to swing, a Millennial generation so utterly jaded about sex may be poised to rediscover the possibilities of love and romance. When the outrageous is commonplace, the only true rebellion is to cover up and keep some things to yourself.
The orthodox wing of today's Catholic youth — chaste, serious kids who dress properly for Mass, with suits, ties and even chapel veils — are the true avant-garde. They have rejected the norms of their society and pursued a different course. Tossing aside the mores of their elders, they've rediscovered daring concepts like fidelity, modesty, authentic love and obedience.
In every way, they are swimming against the tide.
Playboy's decision may be nothing more than the dying gasp of an irrelevant pile of paper trying to squeeze the last few pennies out of its still-recognizable brand.
Or, it may represent the white flag of the sexual revolution, which has dug deeper and deeper into the muck, only to find that there's always more muck at the bottom.
Maybe it's time to start the long, slow climb back to the light.
Image: Wikimedia Commons
Don't miss a thing: head over to my other home at CatholicVote and like my Facebook page.