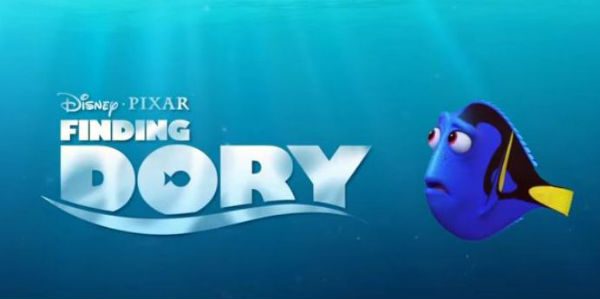 Pixar's "Finding Dory," the long-awaited sequel to "Finding Nemo," has utterly swamped "Independence Day: Resurgence," as the family film dominates the weekend box office, with $73.2M — compared to $41.6 for the sequel to 1996's "Independence Day."
Even more surprising, "Dory" is on its second weekend, while "ID:R" is in the midst of its debut.
Finding Dory is the big kahuna of the summer box office.

Disney/Pixar's animated sequel just kept swimming into its second weekend, harpooning $73.2 million and dipping just 46%, according to studio estimates from comScore. In only 10 days, the Finding Nemo follow-up has hooked $286.6 million in the USA and $396.9 million worldwide.

"I'm not surprised that it did this well," says comScore senior media analyst Paul Dergarabedian. "It's been a go-to movie for everyone, and that's the magic of the Pixar brand. Having a Pixar movie in the summer mix is always good for business."
And, how did it happen? According to the vast majority of the reviews, the film was well-written and made, has an uplifting theme, appealing characters, and a warm moral message.
I guess you don't have to have murder and mayhem (or, necessarily, break new ground in the culture wars) after all to produce a hit.
From Variety's opening-weekend story:
Family audiences turned out in droves over the weekend, propelling "Finding Dory" to a massive $136.2 million debut and establishing a new record for an animated film opening.

The sequel to 2003's "Finding Nemo" was bolstered by strong reviews and residual affection for the Oscar-winning first film. It's a return to form for Pixar after the animation studio behind "Toy Story" and "The Incredibles" suffered its first box office failure last year with "The Good Dinosaur." But its decades of excellence continue to be the brand's major selling points.

…

"Finding Dory" centers on a blue tang fish with short term memory loss (Ellen DeGeneres) and her quest to be reunited with her long-lost parents.

…

Disney distribution chief Dave Hollis predicted that the film was gearing up for a "run for the ages," noting that it was playing well with both families (65% of ticket buyers) and older audiences, with adults comprising 26% of crowds.

"We became a film for everybody," said Hollis. "We tapped into something really meaningful."
Image: Courtesy Disney/Pixar
Don't miss a thing: head over to my other home at CatholicVote and like my Facebook page; also like the Patheos Catholic FB page to see what my colleagues have to say