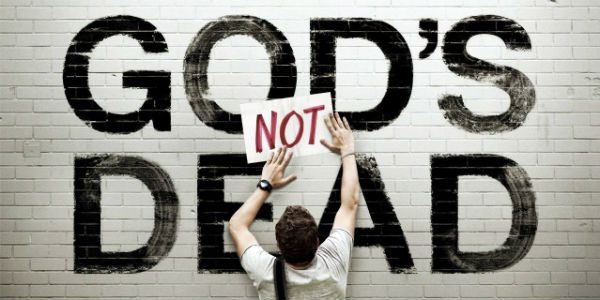 From The Hollywood Reporter:
Screenwriter Kelly Kullberg claims she developed a story inspired by her 2006 autobiography Finding God Beyond Harvard: The Quest for Veritas with the help of family-friendly film multihyphenate Michael Landon Jr., who was tapped to produce and direct.

Her screenplay, Rise, never made it to production and she says it's because God's Not Dead producers used her story. So Kullberg and Landon are suing Pure Flix Entertainment and David A.R. White for copyright infringement and seeking at least $100 million in damages.

"The theme, set-up, opportunity, turning point, change of plans, complications, setback, final push, climax, and aftermath of the Rise screenplay and the God's Not Dead motion picture are the same," states the complaint. "By producing God's Not Dead, defendants destroyed plaintiffs' prospects for producing a motion picture based on their Rise screenplay."
Click here to read the rest.
According to the story, PureFlix and producer David A.R. White have yet to respond to the suit.
While Kullberg makes a compelling claim, that doesn't necessarily mean that she's right or will prevail. Many movies have been dogged by copyright accusations. General Hollywood wisdom holds that actual thefts of stories or scripts doesn't happen nearly as often as you might think, since it's easier — and cheaper, in the long run — to buy someone's story than to steal it and face possible litigation.
As this story from Ranker.com outlines, many hit movies have been the subject of lawsuits, including "The Matrix," "Avatar," "Finding Nemo," "Titanic" and "Frozen."
And if you really want to be concerned, click here to see a very long list of film lawsuits.
Perhaps the "God's Not Dead" producers could consider this suit to be proof that they have, in Hollywood terms, arrived.
Image: Courtesy PureFlix
Don't miss a thing: head over to my other home at CatholicVote and like my Facebook page; also like the Patheos Catholic FB page to see what my colleagues have to say.