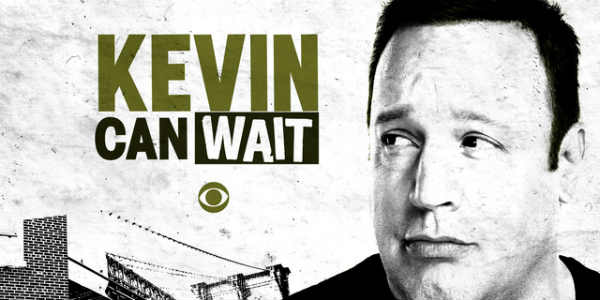 Kevin James is a solid and faithful Catholic, and after his success on "King of Queens" and the "Mall Cop" movies, he has credibility both with audiences and at the box office.
On Monday, Sept. 19, at 8:30 p.m. ET/PT, he returns to his former sitcom home, CBS, with a new half-hour comedy called "Kevin Can Wait."
He plays Kevin Gable, a newly retired New York City cop looking forward to kicking back with his buddies and enjoying his leisure time — if he can shore up the family finances by renting out the converted garage.
His wife wants a nice old lady; Kevin wants a troubled retired cop.
SPOILER ALERT!
What they wind up with is their college-age daughter Kendra's (Taylor Spreitler) brand-new fiance, Chale (Ryan Cartwright).
There's a crucifix on the wall in the family home, and Kevin's improbably attractive wife, Donna (Erinn Hayes), makes a quip about Kevin wanting to be a better person for an hour after church on Sunday — but it's in dealing with Kendra and Chale that I think James' Catholicism may come through.
"Kevin Can Wait" is a pretty standard family sitcom, not all that different from "King of Queens" or that other long-running TV sitcom, "Everybody Loves Raymond." But the way that Kendra's story played out did surprise me.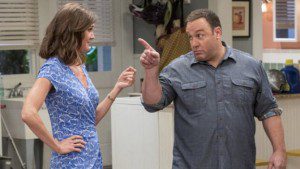 When Kendra announces she's dropping out of college to support Chale until his app takes off, I thought for sure she was going to say that they were moving in together, followed by a series of awkward sex jokes.
Whether or not they're having sex isn't addressed in the show at all, and then Kendra says that, after a year of dating, that she and Chale are engaged. Kevin isn't happy, but in the end, he decides that she should return home, go to college locally, and that Chale can live in the garage.
I'm not 100 percent sure whether Kendra will be staying there with him — we'll have to check out future episodes for that — but I didn't think so from what I saw.
It's a hard needle to thread in the generally raunchy modern sitcom environment, but I'm hoping that James has enough pull in the storylines to keep Kendra and Chale out of bed until the wedding.
But … when, at a recent press event, I asked James about the wall crucifix and how his faith would factor into the show, I got the following disjointed, rambling response.
My faith is important to me, but police officers, I think a lot of them rely on their faith. And again, I'm just taking a slice of life from what these guys do that we know. And we're just trying to keep it as real as possible to what they are. And that was something that makes it kind of unique and not bland, to me, and that ‑‑ just trying to keep it real and trying to find these things that … there's also a 9/11 thing up there and a little memorial thing. We walked in these guys' ‑‑ they're friends that we know, but we walked in their houses and their lives and asked them questions about things, because we want to take real‑life stories and kind of make it real so people can look at these characters and say, "Man, I feel like I understand them.  I get them" and this and that", and "If I didn't know about it, ooh, I learned something about it that's kind of neat and true and different."
Makes one wonder if the only time TV comedy wants to make a family's Catholicism a big deal is if the family has a gay son and the Faith is being skewered in some way — like in CBS' quickly axed "The McCarthys" or ABC's current "The Real O'Neals."
We'll just have to wait and see whether faith is more than window dressing — or wall decoration — on "Kevin Can Wait."
Images: Courtesy CBS
Don't miss a thing: head over to my other home at CatholicVote and like my Facebook page; also like the Patheos Catholic FB page to see what my colleagues have to say.