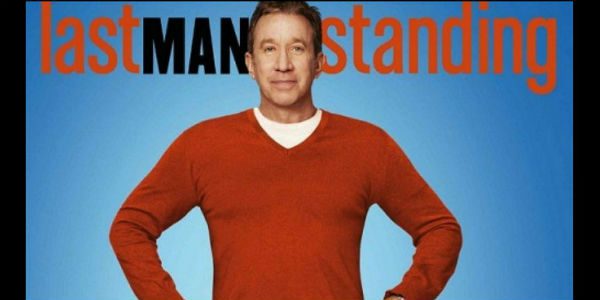 Happy Birthday, Tim Allen! We're sure he's having a good one, and, but for recent events, it might have even been better.
From my other home at the Faith & Family Media Blog:
On June 13, comedian and actor Tim Allen turns 63 years old — and there's good news and bad news. He's had two successful sitcoms on ABC, one of which was just unexpectedly canceled. On the other hand, he's sober, is the father of two daughters and has rediscovered his Christian faith.

Derailed by his father's death in a car accident with a drunk driver when he was 11 — which severely impacted his faith — Allen went from a self-described "Episcopalian kid with a nice background" to 28 months in a federal prison for selling drugs in 1979. Paroled in 1983 at the age of 29, he picked up the threads of his life and began working as a standup comic, focusing on the differences between men and women, and especially on what makes men tick.

That led to the long-running hit sitcom "Home Improvement" on ABC in 1991, and such hit movies as "The Santa Clause." Allen parlayed his man's-man persona into stardom and wealth. But his first marriage, to the college sweetheart who stuck by him, ended in 1999, after producing one daughter.

But during that time, in 1997, Allen was arrested for DUI. Sentenced to probation, he went into rehab for alcohol abuse and has remained sober. In 2006, he married actress and longtime girlfriend Jane Hajduk, and they had a daughter in 2009.

…

Despite "Last Man Standing" being ABC's number-two sitcom after "Modern Family," it got the ax last month from the Disney-owned network. That set off a furor from fans who believed it was because of Allen's outspoken political and religious views, which don't mesh with most of the Hollywood elite.
Click here to read the whole thing, including a video in which Allen discusses his faith, and a look at the future — if there is one — of "Last Man Standing."
Image: Courtesy ABC/2oth Century Fox Studios
Don't miss a thing: head over to my other home, as Social Media Manager at Family Theater Productions; and check out FTP's Faith & Family Media Blog.