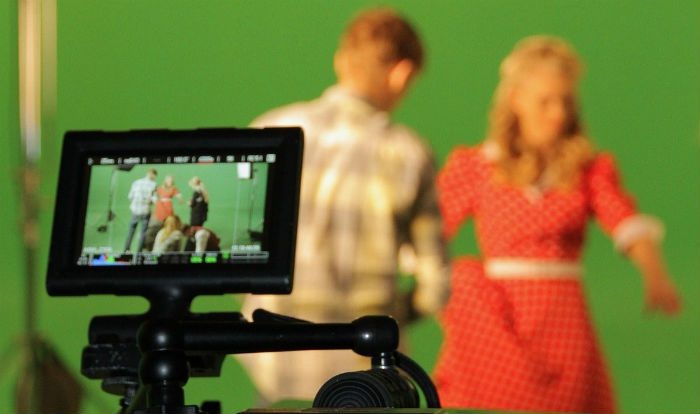 As ongoing revelations of sexual harassment, abuse and even rape rock Hollywood, a lot of folks in the entertainment industry are running for cover, re-examining their own behavior or that of others, or wondering why they didn't see it, or if they saw it, why they didn't do enough.
It's a difficult moment, especially for young people looking to enter the industry. Parents whose children want to be actors or filmmakers are probably more concerned than they were before about just what kind of an environment their sons or daughters are going into — and it's hard to argue that they shouldn't worry.
Hollywood, like every large human endeavor, is subject to the forces of the outside society and to the fallen nature of man. But it's imperative to remember that none of this ugliness is set in stone or dictated from above. There is no law of the universe that movies or TV can't be made unless people are abused and assaulted. The current state of affairs is the result of the actions of individuals, who choose in each situation how they're going to behave or how they're going to react to others' behavior.
Where show business — or publishing, news and tech, which are seeing heads topple as well — goes from here depends on each and every person who's in it. How they treat each other, one on one, day by day, determines whether it gets worse, better or stays the same.
A recent addition to the staff at Family Theater Productions — where I blog, manage social media and produce videos — is Father Vince Kuna, C.S.C. He's a member of the Holy Cross order, just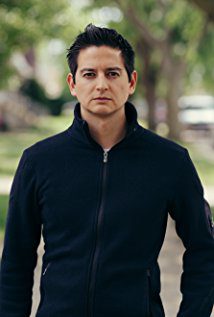 like FTP's founder, Father Patrick Peyton, C.S.C. Along with being a priest, he's also a filmmaker, who did graduate studies at USC film school in Los Angeles, graduating in 2016.
He brings a perspective from his studies that, we hope, is a portent of better and safer days to come in showbiz — and he finds some interesting correlations between the call to be a storyteller and that to be a priest.
From Father Kuna:
I often say my time spent in graduate film school was like repeating seminary. That is, the years spent in studies was less the exercise of accumulating theological knowledge and technical know-how and more personal formation as a filmmaker and would-be priest. Even the language my superiors and professors employed was amusingly similar. We were encouraged in seminary to "find our voice" as preachers. The same discernment was asked of us as screenwriters.

My film school suggested we keep a filmmaker journal to vent our frustrations from being on set all day. I immediately thought of the conference from my novitiate year where our novice master taught us spiritual journaling as the proper place to write about that seminarian brother who might be driving you up a wall. Both places also taught us to be kind, fair and work well within a team.

Most ingrained in my memory my first day at USC were the explaining of the "cardinal sins" that could get you kicked out of school if found committing. Foremost among those were reports of any sexual impropriety during the casting process. Actors and actresses were to land roles in student films based on merit alone, not as a result of some form of sexual coercion.

The professors warned the young men, too, to avoid vulgar language and "locker room talk" as this could be offensive to the young ladies working on set. The point being, commonsense professional relationships should not be assumed, but explicated and reinforced constantly. To refer back to the seminary analogy, just because a young man might feel a calling to priesthood it doesn't necessarily mean the Church should ordain him the next day and cut him loose.

If I am overstating the film-school process and its eventual imprint on the film and television industry, allow me one more anecdote. In my final year of school, while starting my thesis project, the "Oscars So White" scandal broke. While there was much debate about the lack of minority representation in award winning filmmaking, I realized this wasn't the case for me at USC. My fellow colleagues comprised the most diverse educational or working environment I've ever been a part of. It would just take time for us to trickle up the Hollywood ladder and replace the current culture, provided we remembered the values our professors taught us.

[Disgraced producer] Harvey Weinstein's lawyers recently called him an "old dinosaur learning new ways." It was a pathetic statement given the severity of what he was accused of.  And we all know what eventually happened to the dinosaurs—replaced by a more refined species, better able to undergo a formation process.
Dear Hollywood, the future is what you choose it to be.
Choose wisely.
Image: Pixabay
Don't miss a thing: head over to my other home, as Social Media Manager at Family Theater Productions; and check out FTP's Faith & Family Media Blog.