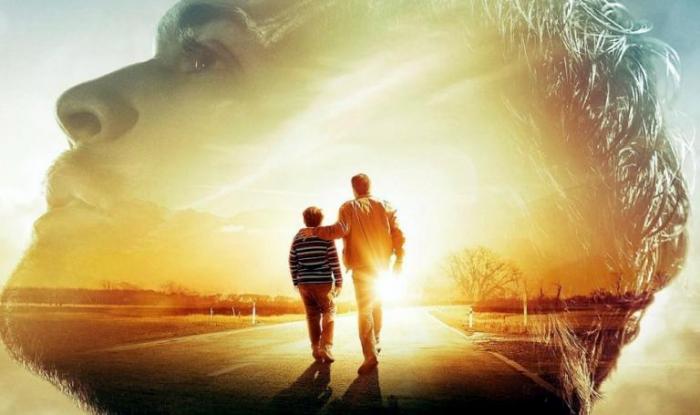 Coming out on March 16, "I Can Only Imagine" tells the story behind the hit Christian song of the same name by the band MercyMe, centering on the tortured father-son relationship between songwriter Bart Millard and his father, Arthur.
J. Michael Finley stars in the movie — by the "Mom's Night Out" and "Woodlawn" directing team of brothers Andrew and Jon Erwin — with Madeline Carroll as Bart's high-school love Shannon; Cloris Leachman as his grandmother, Memaw; and Trace Adkins as MercyMe's manager, Brickell.
Dennis Quaid ("Breaking Away," "The Right Stuff," "Soul Surfer") stars as Arthur, who degenerates into alcohol and abuse after his wife leaves, but who has a dramatic turn of heart and embraces faith after a cancer diagnosis.
This leads to a halting and tentative father-son reunion with Bart, eventually leading to the writing of "I Can Only Imagine," a 1999 song about the reality of heaven.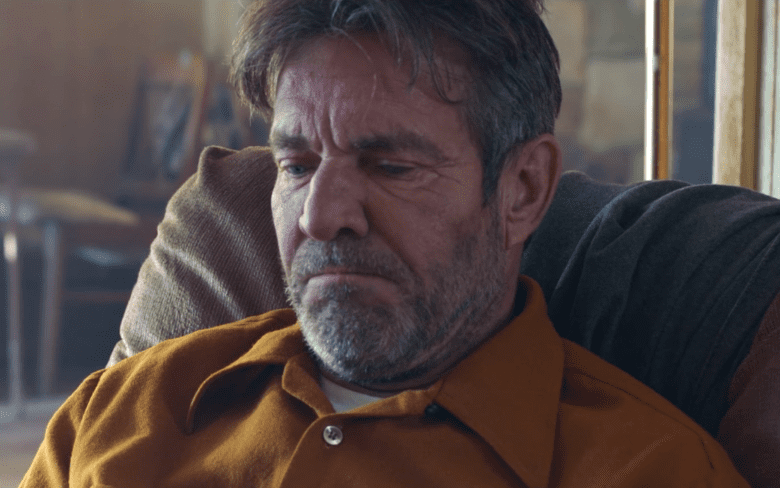 The story has its religious overtones, but its heart is family, redemption and reunion, and that's what drew Quaid in. Here are some excerpts of what he had to say during a press roundtable:
On what made him say yes:
I was profoundly moved by the story; that's why I wanted to do it. It wasn't just Arthur; it was Bart, himself. I had never heard of the song before doing the film. The song crossed the pop charts, and it charted, and it was huge, but I had never heard of it. I had never heard of Bart.

I got to see the script and the CD. I put the CD aside. … When I read the script … it  moved me so much. I think that it's about the impossible made possible.
On who Arthur was:
Arthur, his father, was during those years, so abusive to his son because of his bitterness over his own dreams, because he was abused. Abusers are that way, sometimes, because they were abused in some form or another, too — which is no excuse for anything.

But he made Bart feel bad about himself, down at the core, every day of his life, until the time he was a young man. There's no excuse for that. So that was hard to play verbally, emotionally, physically abusive, that he was as a dad. It was very difficult to do when you're in there on the set.
On what changed Arthur:
Facing death like that makes you … You got to stop and kind of look at your life. And he wanted to have a relationship with Bart. He just wanted to have a relationship with him.
Why the song resonated so much with audiences:
The song that Bart wrote was so big because everybody hears that song and they make it personal. The listener makes it personal. That's why it's so big, because everybody has another story in them, not about abuse, or anything like that, but it's some sort of longing, yearning, hope inside that you don't have words for.

But his father wanted to have a relationship with him. Bart didn't ever want to see him again, and his father, I guess, persisted. His father had a spiritual awakening through Christianity and through Jesus.

Prayer has a way of  making us really see the real truth of ourselves inside because you have to be honest. You can't lie to yourself in prayer really. This led him to really seek this redemption and to seek forgiveness, which was slow, slow, slow in coming. And Bart, in the end, it was real. You can call it death-row conversion if you want, but it was real, or Bart wouldn't have felt that way.
About watching it with his own kids:
They were really moved by it, they were really moved by it. I'm not gonna say they were just fine and all that stuff, because it's a very disturbing things to watch in this film. But in the end they found it really inspiring, really touching. To them it's about the power of love.
During the talk, I noticed that Quaid was wearing a rosary.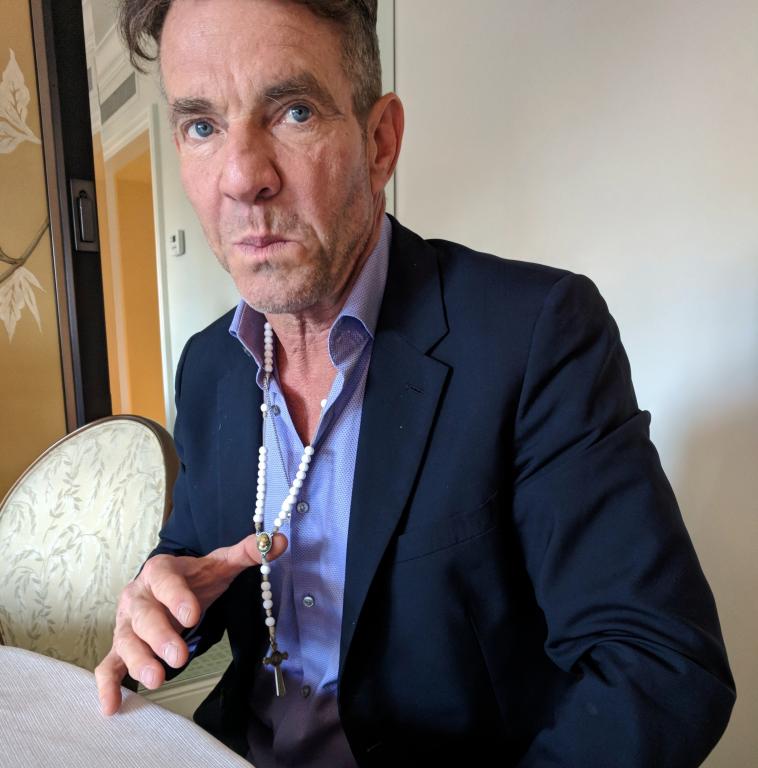 Quaid said that when he travels with his current girlfriend, they buy rosaries in different cities. He doesn't know a lot about praying one, and he's not Catholic, but it's interesting, isn't it?
Image: Courtesy Lionsgate
Don't miss a thing: head over to my other home, as Social Media Manager at Family Theater Productions; and check out FTP's Faith & Family Media Blog, and our YouTube Channel.