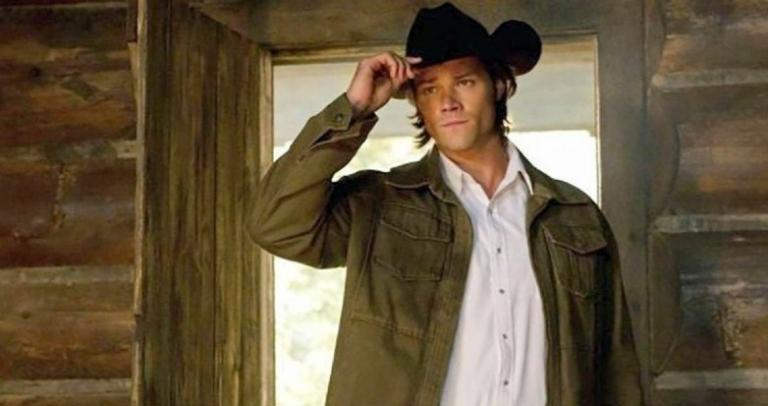 What happens when Walker, Texas Ranger becomes just Walker? More than the loss of two words, that's for darn tootin'.
The CW's "reimagining" of star Chuck Norris' iconic 1993-2001 contemporary Western series Walker, Texas Ranger premieres on Thursday, Jan. 21, at 8 p.m. ET/PT. Walker stars The CW mainstay Jared Padalecki, who transitions smoothly from 15 seasons of the network's Supernatural to a show ordered directly to series, inspired by a title from the CBS/Viacom/whatever library.
It's the latest thing in TV and movies, rooting around for bits of "presold IP" — intellectual property studios already own, that audiences have already heard about, thereby reducing marketing efforts — and rebooting it into something that may or may not bear any resemblance to the original.
But, hey, you know the name!
Chuck Norris has nothing to fear, since, from the pilot I saw, Padalecki is not angling to be his two-fisted, two-footed, flying-kicking replacement. The main character is still named Cordell Walker, and he's still a Texas Ranger. But, as embodied by Padalecki, he's a grieving widower with teenage children, brother and father issues, and a winsome female partner (who does all the kick-fighting in the pilot).
The setting is still Texas (Padalecki is originally from San Antonio), just not Norris' Texas.
The pilot had a lot of teen angst, some hugging, the distinct possibility of dancing and just a wee bit of crimefighting. It was fine, I guess, but it sure wasn't Walker, Texas Ranger.
More like Walker, Austin Ranger.
In terms of faith content, Cordell's mom got his kids into a "respectable" Catholic school called Sacred Heart (no idea what faith the Walker family actually practices, though). While investigating a possible crime at a religious-goods store, Walker has a snarky conversation with a crucifix, which (SPOILER ALERT!) later turns out to be full of drugs.
I don't have a whole lot more to say about the show. It's OK, if you like that kind of thing.
I'm not a fan of teen angst, and I only tolerate it in Cobra Kai because some of the teens have bearable personalities, a couple were fun, and it was still mostly about Johnny and Daniel. Also, I give it a pass because the presold IP it's based on, Karate Kid, was a teen movie. And, as I wrote here, Cobra Kai respects the original and has built upon it, rather than replacing most of it.
There's also the example of PBS Masterpiece's new All Creatures Great and Small, a second TV version of a series of hit books about a veterinarian in the English countryside in the 1930s. As I wrote here: "Happy to report that producer Colin Callender, writer Ben Vanstone and director Brian Percival have made use of a lavish budget to update the look of the story while sacrificing none of its authenticity and charm."
Walker, not so much.
Padalecki does wear a Ranger cowboy hat, so there's that.
Image: The CW
Don't miss a thing: Subscribe to all that I write at Authory.com/KateOHare