On the eighth day of the Fortnight of Freedom, the U.S. Supreme Court ruled on an aspect of the president's health-care law, and religious freedom remained in peril in the United States. Allison Baughman, a young Catholic Voice from Connecticut, talks about her call at this time.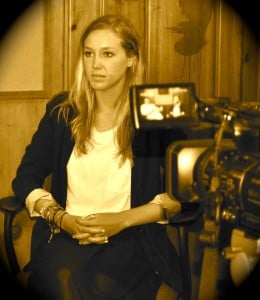 What does the Fortnight mean to you?
The Fortnight for Freedom in my eyes is an extremely prayer-filled, hopeful attempt to overturn any governmental law impeding religious rights. I believe we should all pray more than usual, as we have an obligation to work to protect this gift.
What are you doing to make these days different?
Fasting, praying, and taking any opportunity to make others aware of how detrimental this HHS mandate could be.
What about religious liberty and protecting it resonates with you?
Protecting religious liberty should resonate with anyone who holds any religious belief, because we live in a country where have been and should be allowed to practice this outside of our places of worship.
Is there a war on women?
The Church's stance on contraceptives simply does not impede women's rights.
What's your reaction to what the bishops have been saying and doing?
I am proud of the bishops. And it appears that the laity are heeding the call.
What made you step up to be a Catholic Voice?
I felt as though young women aren't being taught the truth about their womenhood, and in a time where everyone wants to be androgynous, it's important for women to know what gifts we really are. The Catholic Church respects the beauty of women and men, and their unique gifts. I want to live and tell that story.
What do you wish everyone could know about your Church and why?
I wish everyone would know that the Church doesn't have "rules," the guidelines we live by are given to us from years of tradition – and Christ himself — and abiding by them allows us to live life truest to ourselves.