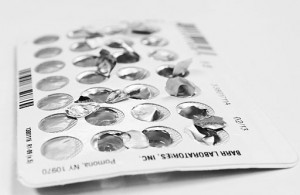 "Delighted and honored."
That's how Sister Carol Keehan, president and chief executive officer of the Catholic Health Association, feels now that President Barack Obama has agreed to speak to the CHA on the last day of their annual meeting in June.
"Disgusted and horrified."
That's how I feel about it.
*     *     *     *     *
What in the world, I wonder, could this President have to say to Catholics about health care?
He has supported abortion rights through the ninth month of pregnancy, and has jammed his abortion and contraception policies down the throats of those who would object to paying for them.
He has steadfastly refused to consider Catholic organizations such as Catholic hospitals, universities and charities as "religious employers."
He and his Administration have sought to impose crippling penalties on Catholic organizations which do not provide coverage that violates their deeply-held convictions.
His policies requiring health care institutions to provide sterilization and contraceptive techniques have the unfortunate result of potentially forcing Catholic hospitals across the nation to close.
His policies will force many Catholic health care workers to leave their work. A Catholic Medical Association survey in 2013 revealed that nearly 99 percent of more than 265 physicians surveyed said they were concerned that the law will have a negative impact on the doctor-patient relationship. Of those, almost 60 physicians said they planned to retire earlier because of the new law.
Perhaps you recall
that Sister Keehan was the recipient of the pen which the President used to sign the Affordable Care Act into law–a tribute for her support, opposing the U.S. Bishops when they expressed concerns about the ACA, and convincing Catholic lawmakers such as Michigan's Rep. Bart Stupak that their concerns regarding life issues would be addressed.
In a statement released on the Catholic Health Association's website, Sister Keehan says:
"We are delighted and honored that President Obama will speak to Catholic health care leaders gathered for our 100th anniversary as an association. As long-time supporters of a health care system that works for everyone and pays special attention to those who are poor and vulnerable, we are grateful for the President's leadership on the ACA.

"This important law has provided meaningful health coverage to at least 16 million people who needed and deserved it, as well as improved both the benefits and finances of Medicare and Medicaid. We look forward to the President's comments and insights at our Assembly, and to being a continued partner in preserving and improving the ACA." 
President Obama will give the CHA's closing address on June 9, with an anticipated 1,000 people in attendance.
I don't believe for one minute that my little voice will make even a modicum of difference in the CHA's policy direction. I do believe, though, that it is my responsibility to share my concerns, and to encourage others to express their concerns as well–inviting the Catholic Health Association to abide by Church teaching, and to return to the faith passed on to us by the Apostles.