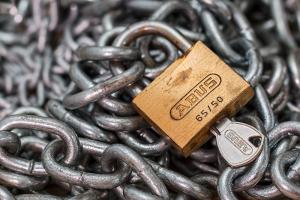 Bondage
Romans 8:15
"For you have not received the spirit of bondage again to fear; but you have received the Spirit of Adoption, whereby we cry, Abba, Father."
Bondage (I'm Not free)
The word bondage means enslavement. The word alone sounds terrible, and indeed, it is. The idea of never being free does not sound like a great moment. I remember, during my time as a Police Officer, it was my duty to place people in handcuffs and leg shackles. They were bound, unable to be free, and it was a most uncomfortable moment for them.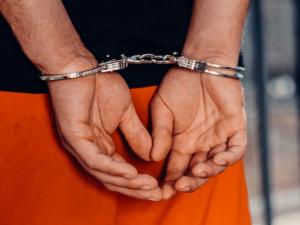 Reality (What Keeps me in Bondage?)
In life, many become bound by something. It may be an addiction; it may be depression, a work-related issue, or even a family matter. Regardless of what it is, the spirit of bondage is not a place of desire; it is not a place that anyone truly wants to be. However, many find themselves there and, after a while, feel that they cannot escape.
God gives us the answer in this verse. He tells us that we do not have the spirit of bondage, but instead, we have the spirit of adoption. In other words, we are in His family, and our Father wants to love and protect us. He wants to make our life better if we will allow Him to.
Key in on this word adoption. This word means:
"to raise as one's own." The other side of this is the understanding that one does not have to but desires to. If we consider this truth and the fact that God adopts us into His family, it is because He desires for us to be there. That is a powerful thought to embrace.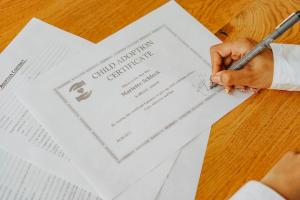 Answers
Here, we read that God has given us not a spirit of bondage but a spirit of adoption. He is saying to us, "I want to raise you as My own." So, no matter what you are dealing with today, stop and reflect on this incredible news: if you have accepted Christ, you are part of the family of God, and no one can take that from you.
Most who know me personally, know that my twin daughters are adopted. While there was the "legal" process to deal with, the moment I held them for the first time, they were my little girls and always will be. God is saying to each of us the very same thing. Like any good parent, we want what is best for our children. We desire to protect, help, guide, and show them the right path in life.
This desire comes from deep within and is a bond that nothing can break; the desire is always there, even if it seems nearly impossible to accomplish. Bondage causes us to reject help, even when the support is evident that it will make things better. Pride and enslavement often go together. However, as we learn in the Bible, there is nothing impossible with God.
Challenge
As you think about life today, no matter what you are dealing with, do not let it place you in bondage. Always remember Who is in your corner, and never forget that He will always have your back.
Something to think about, indeed, as this journey we call life keeps moving forward.
You can follow my daily video teaching series on my Youtube channel.
You can catch up on all my articles and thoughts on my page.