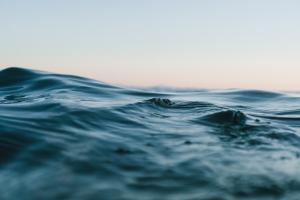 "One thing have I desired of the Lord, that will I seek after; that I may dwell in the house of the Lord all the days of my life, to behold the beauty of the Lord, and to enquire in His temple." Psalm 27:4
Certain words bring images or thoughts to our minds almost instantly. We live in a visual world; it is all about what we see. For example, we hear "beauty" and immediately think of how something or someone looks. We have a beauty contest and sayings like "a thing of beauty." We instantly attach this word to what we see before our eyes. In other words, it is entirely about the visible.
In this verse, we see David looking at beauty differently. He expresses the desire to "behold the beauty of the Lord." What does he mean? What is he seeking? The answer points us toward a relationship. It is about seeing beauty from the inside rather than how we usually see such matters. When we see something or someone that may not be as attractive as another, we may turn away or even reject it or them. We rarely get beyond the surface.
Humanity has become shallow over time, most notably in this department. What David is looking for is much more profound. David seeks something long-lasting and meaningful. We all know that outward beauty changes over time for various reasons. However, inward beauty can be a constant, depending on the heart. When we seek the things of God, He gives us the ability to see beyond what only the eyes can see.
I lived by the ocean for quite a while. Mighty, majestic, and unknown are just a few words to describe what we "see." However, that pertains only to the surface. If we are fortunate enough to go under the water to see what lies beyond the seen, we find an entirely new world. A world of beauty, splendor, and creation that only God could have designed. In other words, we see what is really there.
If we apply this concept to each other and our relationship with God, we realize it takes effort to find what we seek. Much like the children's game "hide and seek." If no one looks for the one hiding, they remain hidden. Scripture tells us, "Seek and you shall find." We find David in this Psalm with a desire to seek. He realizes there is more, and it may not be lying visibly on a shelf but instead where he has yet to look.
We know God does not change. He is always the same yesterday, today, and tomorrow. Yet, we often pursue endless paths seeking this or that through life. We are easily distracted by superficial beauty along the way. The instant gratification, the quick fix, the "I want it now." However, something more meaningful, something with a more significant impact, maybe even life-changing, takes time, but it also requires a willingness to seek. We must never forget that "seek" is an action word. In other words, we actually have to look; we have to make the effort.
David said, "One thing I have desired of the Lord, that I will seek after; that I may dwell in the house of the Lord all the days of my life, to behold the beauty of the Lord." Desire, seek after, behold, these are all words that express a real intent about finding something worth having that will last forever and not fade away.
What beauty do you desire today?
You can catch up on all my articles and thoughts on my page.
Pastor Andy