A friend recently told me that Jesus would never contradict the Old Testament scriptures.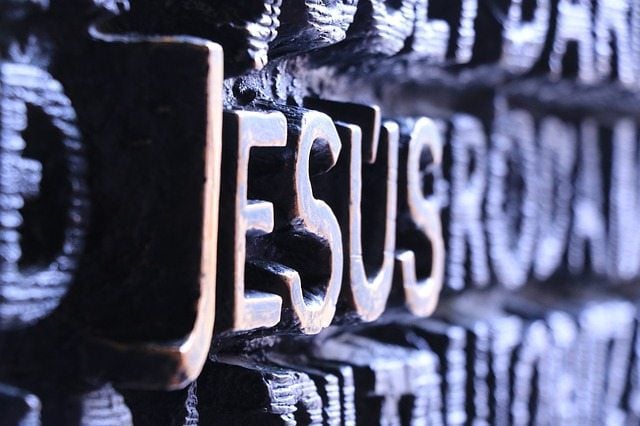 In response to that statement, I'd like to offer this list of specific contradictions that Jesus made against teachings found in the Old Testament:
1) According to Deuteronomy, God commands His people to swear in His name:
Old Testament: "You shall fear the Lord your God and serve Him, and shall take oaths in His name." – Deuteronomy 6:13
But Jesus says that to swear by anything is "from the evil one":
Jesus: "But let your 'Yes' be 'Yes,' and your 'No,' 'No.' For whatever is more than these is from the evil one." – Matthew 5:37

2) The Old Testament says that God's people should show no mercy and practice an eye for eye form of justice:


Old Testament: "Show no pity: life shall be for life, eye for eye, tooth for tooth, hand for hand, foot for foot." – Deuteronomy 19:21
But Jesus contradicts this directly:
Jesus: "You have heard that it was said, 'Eye for eye, and tooth for tooth.'But I tell you, do not resist an evil person. If anyone slaps you on the right cheek, turn to them the other cheek also." – Matthew 5:38–39

"But I say unto you, Love your enemies, bless them that curse you, do good to them that hate you, and pray for them that despitefully use you; that ye may be the children of your Father which is in heaven." – Matthew 5:43-48
3) The Old Testament teaches that adulterers should be put to death without exception:
Old Testament: 'If a man commits adultery with another man's wife—with the wife of his neighbor—both the adulterer and the adulteress are to be put to death." – Leviticus 20:10
Jesus famously ignored this command when they brought the woman caught in adultery to him:
Jesus:
"He who is without sin among you, let him throw a stone at her first." And again He stooped down and wrote on the ground…."Neither do I condemn you. Go and sin no more.'" – John 8:3-11
4) The Old Testament commands that no one do any work on the Sabbath:
Old Testament: "But the seventh day is a sabbath to the Lord your God. On it you shall not do any work, neither you, nor your son or daughter, nor your male or female servant, nor your ox, your donkey or any of your animals, nor any foreigner residing in your towns, so that your male and female servants may rest, as you do." – Deuteronomy 5:14
Truth be told, no one breaks the Sabbath more than Jesus does. There are dozens of examples but here's just one:
Jesus: "Then Jesus said to him, "Get up! Pick up your mat and walk." At once the man was cured; he picked up his mat and walked. The day on which this took place was a Sabbath" – John 5:8–9
5) Right after healing this man on the Sabbath, Jesus goes one step further and He commands this man to break the Sabbath, too!
In Jeremiah 17:21–22 it says that no one should carry any burden on the Sabbath:
The Old Testament: "This is what the Lord says: Be careful not to carry a load on the Sabbath day or bring it through the gates of Jerusalem. Do not bring a load out of your houses or do any work on the Sabbath, but keep the Sabbath day holy, as I commanded your ancestors." – Jeremiah 17:21-22
Truthfully, the Jewish leaders of Jesus' day understood that this was in direct defiance of the specific OT command:
"…and so the Jewish leaders said to the man who had been healed, "It is the Sabbath; the law forbids you to carry your mat." – John 5:10
6) Not only this but when Jesus famously declares that "God sends rain on the righteous and the unrighteous" (Matt. 5:45) this is in direct contradiction to what Moses said in Deuteronomy 28 where he claims:
"If you obey the Lord your God and faithfully keep all His commands…then He will send rain in season from his rich storehouse in the sky and bless all your work…But if you disobey the Lord your God and do not faithfully keep all his commands and laws that I am giving you today…No rain will fall, and your ground will become as hard as iron. Instead of rain, the Lord will send down dust storms and sandstorms until you are destroyed." (Deut. 28:1-24)
So, does Jesus ever contradict the Old Testament Scripture? Yes! He most certainly does.
What does this mean? It means that:
*Jesus is the "Word of God" made flesh
*Jesus as the Living Word of God has the authority to correct the written Word as-needed
*The Old Testament Scriptures are modified by Christ because He is the reality they were always pointing to
*Jesus – His life, His teaching, His example – are the standard which everyone, and everything [including the Bible] must measure up to and align with [not the other way around]
This also means that the Old Testament Scriptures, which were written by men, were sometimes "inspired" and sometimes not so much.
How do we know the difference?
Simple: Whenever those Old Testament Scriptures accurately point us to Christ [as in prophecies about Jesus and His incarnation, ministry, identity, etc.] we know that those are truly inspired.
But, whenever we see verses that conflict with Jesus, or His teachings, or His character, or that don't align with His revelation of the Father, etc., we can safely say that  Jesus was right and those men who write the Old Testament were wrong [at least in those cases].
Does this mean we can just make the Bible say anything we want?
No. Sorry. That's not what it means. [Unless what you want the Bible to say is exactly in line with Jesus and His teachings and life, then, yes].
Please note: This is not an arbitrary realignment of truth in the Scriptures. It's a Christ-centric alignment of truth, which sees Jesus as the standard.
Why? 
Because Jesus is the Way, the Truth and the Life.
Because Jesus is the exact representation of the Father.
Because no one has ever seen God at any time except for Jesus. [Which means that those other people who wrote the Old Testament did not see God clearly, and certainly not as clearly as Jesus does because He is God in the flesh].
For example: In the Old Testament Scriptures, it was said that God commanded His people to kill innocent women and children and even warned them not to hold back or to show any compassion on the infants or the toddlers.
"[God Almighty says] Now go, attack the Amalekites and totally destroy everything that belongs to them. Do not spare them; put to death men and women, children and infants, cattle and sheep, camels and donkeys.'" – 1 Sam. 15:2-3
"But in the cities of these peoples that the Lord your God is giving you for an inheritance, you shall save alive nothing that breathes, but you shall devote them to complete destruction…" – Deut. 20:16-18
Can you imagine Jesus turning to you and commanding you to go next door and kill every man, woman, child, and even the pets of your neighbors? Does that sound like something Jesus would say? Does that sound like something that the "Abba" revealed by Jesus would command His children to do?
Of course not. Therefore, we can conclude that verses like these are projections of God's character made by men who sometimes heard from God prophetically and at other times [like these] did not.
How can we know this? Because we know that the God revealed to us by Jesus would not command this sort of violence against women or children, nor would He condemn someone for showing mercy and compassion on the weak and the helpless.
Jesus has shown us the Father. He is like the Father and the Father is like Jesus.
The Father that Jesus reveals to us does not command us to kill our enemies or their infants. Instead, He commands us to love our enemies, to bless them, to do good to them, and to pray for them.
He even tells us that when we do those things, we are also doing exactly what the Father does!
We have not yet fully embraced the idea that Jesus was the only one who has ever seen God.
We have not yet fully accepted the idea that Jesus reveals the Father to us better than anyone else does.
We have not yet completely believed Jesus when He tells us that God loves and even blesses His enemies and that's why we should do it, too.
But, I have very high hopes that we might get it soon. That is my prayer.
Keith Giles is the author of "Jesus Untangled: Crucifying Our Politics To Pledge Allegiance To The Lamb" and the co-host of the Heretic Happy Hour Podcast. He lives in Orange, CA with his wife and two sons.