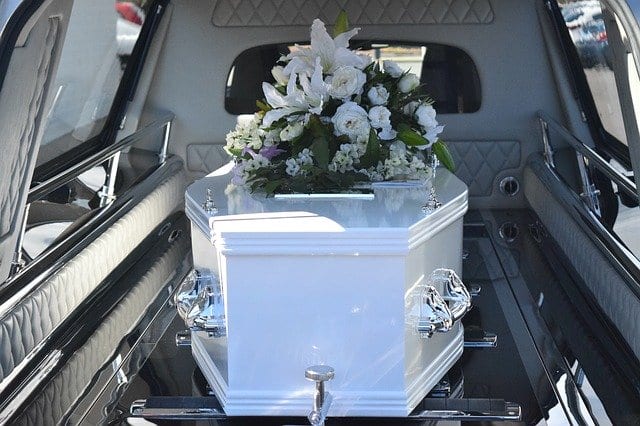 Today we mourn the passing of a beloved woman, The American Church, who has been with us for many years. Although, no one knows for sure how old she was since her birth records were lost long ago during a contentious Wednesday night business meeting and ice cream social.
She will be remembered as having cultivated such valuable lessons as 'God Bless America', 'The Pursuit of Happiness' and 'God helps those who help themselves'.
The American Church lived by simple, sound financial policies such as tithing the gross and not the net, and being a good steward of her money by not giving to the homeless who would probably only use it to buy beer anyway.
She was also known for her reliable growth strategies including the importance of attracting more young married couples than the church down the street and the need for great youth programs, a killer worship band and free designer coffee in the atrium.
Her health began to deteriorate rapidly when well-intentioned but misguided practices began to be observed. Reports include times where she turned away those who came to her in need of bread, or shelter because their giving records were inconsistent. Although she reportedly spent millions on new buildings for herself, paved bigger parking lots for her friends, and purchased numerous plasma screen televisions and Playstations for the youth room.
The American Church lost further ground when she abandoned the power of the Gospel to transform people's hearts and minds through love and instead turned to political means in a desperate attempt to change the laws of the land to create a more comfortable environment for herself to live in.
Her health declined even further when her organs began to shut down until only one, smaller organ was left to perform all bodily functions by itself. Eventually, that organ [the Pastor] collapsed and sadly the rest of her organs were too weak to operate as expected.
The American Church lost the will to live early on as the Ten Commandments became more important to her than her husband's love. Many cite her decision to become more businesslike as an indication of her dwindling mental capacities. As the economy collapsed, she also began to grow weaker and found herself unable to take care of herself or to fulfill her long-forgotten mission to continue the tradition of extravagant love demonstrated so famously by her husband many years ago.
As her assets began to shrink, so too did her effectiveness.
The American Church took several beatings when her representatives over the years were often caught in hypocrisy and greed. Some of these even contradicted her husband, Jesus, concerning wealth, poverty, love, forgiveness, and judgment. Others were better about saying the right things, but sadly not many of them actually followed through.
The American Church finally expired after an overwhelming number of her children grew tired of bank rolling the ever-increasing cost of keeping her on life support and pulled the plug. She died almost instantly. Her husband, Jesus was not available for comment.
Not many attended her funeral because so few realized she was gone and she didn't really know her neighbors. If you still remember her pass this on. If not, join the majority and go on with your life.
In lieu of flowers the family asks that you read the New Testament and attempt to follow the instructions of her husband, Jesus.
**
After the poem, "An Obituary for Common Sense" found
HERE
Inspired by Mike Breen's article, "Obituary for the American Church"
HERE
**
SAVE 50% ON SQUARE 1: Register for round 2 of "Square 1" [starting Jan. 13, 2020] today and save 50% on this 90 Day Online course: HERE
Limited Time Offer: Save $80 on Author's Academy. 
Learn how to become a full-time author and crack the code for building your platform and marketing your books online. Details 
HERE.
Keith's new book, "Jesus Undefeated: Condemning the False Doctrine of Eternal Torment" is available now on Amazon.
 Keith Giles was formerly a licensed and ordained minister who walked away from organized church 11 years ago, to start a home fellowship that gave away 100% of the offering to the poor in the community. Today, He and his wife have returned to El Paso, TX after 25 years, as part of their next adventure. They hope to start a new house church very soon.