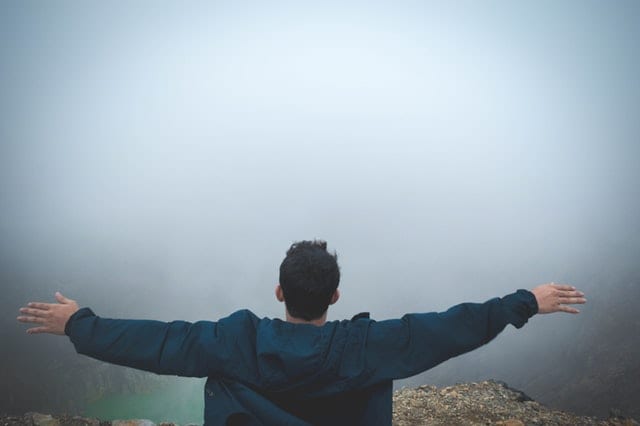 I hear so many people saying they're still trying to find their purpose in life. As if they need God to slip a message inside a fortune cookie or appear to them in a dream and anoint them for a specific mission that will accomplish something critical to God's plan for the Universe.
It doesn't work that way. Not for anyone.
Those who do say they've discovered their purpose in life didn't hear any voices from heaven or receive an assignment from the Archangel Gabriel in the dark of night.
Here's the surprising truth: God has called you to accomplish a specific mission that holds cosmic significance in the universe. Are you ready to hear what it is?
Ok, here's your ultimate purpose in life: To be like Christ.
More specifically, we are called to be the Incarnation of Christ in the world today. This is why we're called the Body of Christ: we are his hands, his feet, his voice, his face to everyone we meet, every single day.
So, whenever you act out of kindness, serve others in love, demonstrate genuine compassion, forgive those who hurt you, pray for those who hate you, bless those who curse you and embody the character of Christ, you ARE perfectly aligned with your true purpose in life.
See, we tend to think of our calling as if we're heroes in an epic story. Like Luke Skywalker whose purpose is to become a Jedi and save the Princess, or Frodo who needs to carry the ring to Mordor and defeat the powers of Darkness.
But, that's not reality. None of us is an epic hero. We are just us.
But ordinary is enough in God's economy. Because God always works through ordinary people to do extraordinary things. In fact, those are the only sorts of people God's purpose is ever revealed in.
As Paul reminds us:
"We have this treasure in jars of clay, to show that the surpassing power belongs to God and not to us." [2 Cor. 4:7]
All we need to provide in this equation is ourselves; our simple willingness to become vessels of God's presence. Because, "the only thing that counts is faith expressing itself through love." [Gal. 5:6]
So, your purpose, and mine, is to become ambassadors of love to those around us. When we realize that our purpose is to simply continue the ministry of Jesus in the here and now, we suddenly recognize how simple it really is to become the person we were created to be.
God is love, and we were created by love, and in the image of love, to be loved, and to love.
Because, "God is love, and those who live in love live in God, and God in them." [1 Jn. 4:16]
So, now that you know your purpose in life, go forth and be who you were always meant to be: An ambassador of love on a mission to transform the world from the inside out.
We're all counting on you.
**
Deconstruction is painful. Reconstruction isn't easy. If you need someone to help you walk through it step-by-step, this 90 Day Online Course is for you.
Save 50% on Round 3 of Square 1 for a limited time. Course starts April 6. Only 15 seats available.
Learn more and Register HERE
Keith Giles was formerly a licensed and ordained minister who walked away from organized church 11 years ago, to start a home fellowship that gave away 100% of the offering to the poor in the community. Today, He and his wife have returned to El Paso, TX after 25 years, as part of their next adventure. They hope to start a new house church very soon.
Want Keith to come speak at your church or in your home town?
Send an invitation
HERE