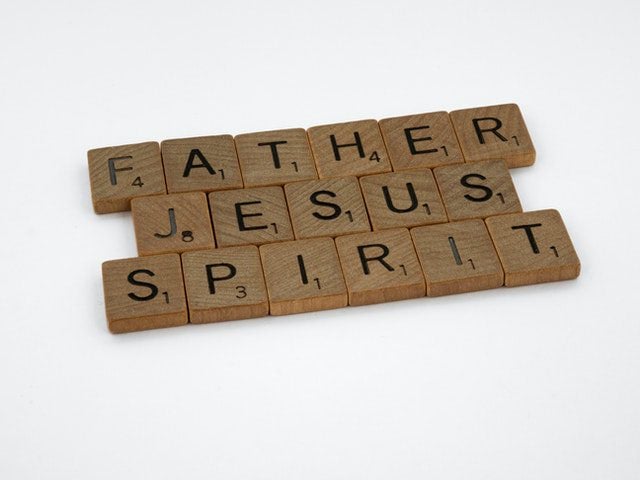 Embedded in the doctrine of the Trinity is a very simple principle that most Christians tend to overlook.
When we consider the idea that God, by nature, is an entity comprised of three separate "persons" who together embody the One being we call "God", we have to acknowledge that God is all-inclusive.
Think about it this way: If Jesus is not the Spirit or the Father, and if the Spirit is not the Father or the Son, and if the Father is not the Spirit or the Son, but all three persons combined make up the One Godhead, then inherent in this Triune God is notion that one can be different and separate and yet included, welcomed, embraced, accepted and necessary to the whole.
Another example of God's radical inclusion is found when we see whom Jesus chose to be his disciples. Far from being an homogenous collective of Jewish men who were all cut from the same cloth, Jesus intentionally [and we must stress this] went out of his way to chose both a Zealot [who hated Roman sympathizers], and a Tax Collector [who worked as a Roman sympathizer], and he chose two sets of brothers were rivals in the same fishing community, and he included women and allowed them to sit at his feet – exactly the way a male disciple would have done – and declared boldly that what she had chosen for herself was the better option to preparing food in the kitchen [like most women] and that what she had decided "would NOT be taken away from her."
His disciples were rich, poor, young, old, male, female, rivals, and ideologically divided individuals who would never have come together under any other circumstances.
Yet, Jesus calls them all and makes them one and then prays that they would become an example of how to help the rest of us "become one, even as [he] and the Father are one."
In Christ, all humanity has been made complete.
Because God has taken on mortal flesh, all humanity is made one in him. [Col. 3:1-11]
Because Christ has died, all have died. [2 Cor. 5:14]
Because Christ has been raised, we all have been raised with them. [Rom. 6:4; 10-11; Rom. 8:11; Col. 2:12]
Because Christ is seated at the right hand of the Father, we, also, "are seated with Him in the Heavenly realms." [Eph. 2:6]
In the Trinity we see that God's nature is the inclusion of the "other" and the unity of differences.
In Christ we see a God who loves everyone, forgives everyone, includes everyone, welcomes everyone, and then prays that everyone would be just as "One" with each other as he is "One" with the Father.
We're talking about a serious amount of unity and oneness, my friends. The ultimate "Unity" and an infinite "Oneness" that both welcomes and becomes so intertwined with the "other" that it's difficult to see where one ends and the other begins.
This is what it means to abide in Christ as Christ abides in you.
And if the same Christ abides in me that abides in you, then the Christ in you is the same Christ in me, and in everyone else.
Our differences are not as important as our unity and our oneness in Christ.
So, now, let us learn from the Trinity this beautiful dance of submitting ourselves to one another, honoring one another over ourselves, regarding no one from a human point of view but taking that Godly perspective where all we see is someone is part of ourselves, and part of God, and as dearly loved and treasured as we are.
This is the lesson we should be learning from the Trinity, my friends. Don't miss it.
**
Keith Giles is the author of the best-selling "Jesus Un" series of books available on Kindle and Paperback at Amazon HERE>
He's also the co-host of The Heretic Happy Hour podcast, the Peace Catalyst Podcast, and the new Imaginary Lines podcast.
He lives in El Paso, TX with his wife, Wendy.