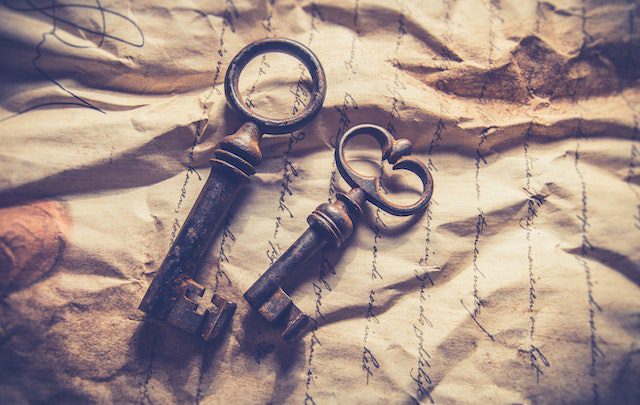 SAYING 39: Jesus said: "The Pharisees and the scribes have taken the keys of knowledge (and) have hidden them. They did not go in, and those who wished to go in they did not allow. But you, be wise as serpents and innocent as doves."
Again, we find another saying in Thomas that appears in similar forms from other Gospels. Here, the saying finds parallels in parts of Matthew 10:16 and also Luke 11:52, but in Thomas the application is slightly different.
Whereas in Matthew 10:16 Jesus sends out his disciples "as sheep among wolves" and therefore urges them to "be as shrewd as snakes and as innocent as doves," here, Jesus frames this admonition after pointing  out that the teachers of the Jewish Law have hidden the keys of knowledge and refused to enter the door themselves.