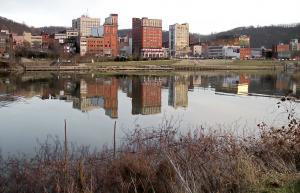 The Baltimore Sun reported this evening that Bishop Mark Brennan, Auxiliary Bishop of Baltimore, is expected to become the new bishop of the Diocese of Wheeling-Charleston.
After the disgraceful exit of Bishop Bransfield last year who has denied any wrong-doing during his leadership over the rural West Virginia diocese, Bishop Brennan will have the overwhelming task to bring healing and peace to the faithful of the state.
Rome recently published sanctions against Bransfield after a detailed investigative report was submitted by Archbishop Lori of Baltimore who was tasked with overseeing such investigation. Bransfield is not allowed to celebrate Mass publicly and is expected to make restitution for his gross misspending of diocesan funds.
Bishop Brennan is a priest of Washington DC, and spent much of his priesthood working with immigrant communities. He was appointed auxiliary bishop of Baltimore in 2016 at age 69. I am sure it comes as a surprise that Bransfield's successor is 72 years old, but Pope Francis likely chose him for the friendly and pastoral demeanor for which he is known.
The Diocese of Wheeling-Charleston is in grave need of a shepherd who will listen, who will lead, and who will be an instrument of reconciliation.
We now wait for the official announcement. Whoever the next bishop may be, he will greatly benefit from our prayers.
Picture used with permission. Click here.