Hello, Monday!  Here you are again, and here we are, doing our practice.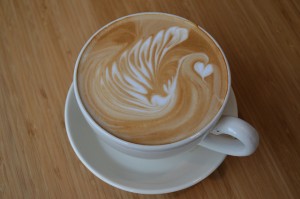 This week, I noticed that transitions are hard, even when they are moving in a lovely direction.
This week, I invite in sovereignty.  We are each sovereign: although we live in connection, we are ultimately our own authorities.  When I practice sovereignty, I stay centered in myself and my web of connection and take full responsibility for myself without taking on other people's stuff.  Yes, please.
Ways this could happen
: I could practice noticing my center and edges in all kinds of situations.  I could honor this in my devotional practice.  It could just work!
What went well: I had truly delicious brunch twice this weekend.
Updates from last week: Last week, I wanted to practice leaning into change as an opportunity.  I felt like this worked well in some situations — all kinds of lovely change! — and I'm still in situations where I'm looking forward to seeing it work.
As always, you are invited to join me at any point during this week that the practice seems helpful to you.