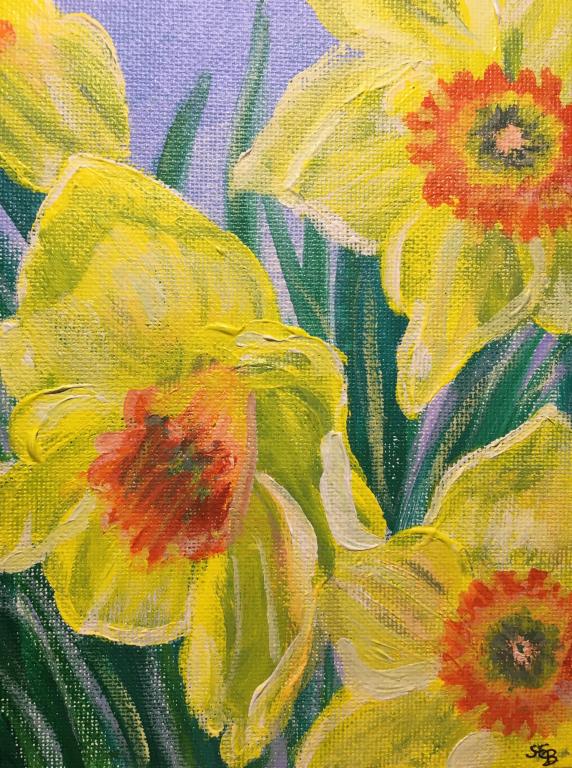 Easter reminds us of the love of God and new life. I don't claim to be an expert on theology, and the older I get, the less certain I am about most doctrines. But I have been trying to follow God for 50 years now. At age 8, I recall feeling incredibly close to God and wanting to be baptized. At age 9, I kept a journal of what I felt were God's words spoken to me. A strange, serious child, no doubt. Over the years I questioned many aspects of my faith, yet some of those childlike ideas now seem more relevant and true than they did back then.
Childlike Faith
For example, Jesus said, "Give to the one who asks you, and do not turn away from the one who wants to borrow from you" (Matt. 5:42). I believed he meant that. So when a young friend came over who asked for my jewelry, I gave it to her. Not all, but what she asked for. My mom didn't like it, but I'm not sure I was wrong.
On another occasion, I gave all of my birthday money, about $4.00, to the offering at church. I thought my parents would be proud, but instead, they fussed at me a little. I remember silently crying on the car ride home. So were we supposed to actually do what Jesus said, or weren't we?
Do What He Says?
The question of "Are we actually supposed to do what Jesus said and follow his ways, or aren't we?" is still a relevant question—maybe now more than ever. What would the world look like if those who claim to be Christians followed the words and ways of Jesus?
Somehow, partly because of and partly in spite of my Christian upbringing, I got that God is love. I did not understand why my brother died at age 20 from cancer, but I have a clear memory of saying something like this to a Sunday school class, "I don't know why he died, but I know God loved him as much as I did—maybe more." Through everything, the unconditional love of God sustained me.
Easter Is About Love
We're coming up on Good Friday and Easter. I don't know that any of us can fully comprehend the significance of all that Jesus accomplished on the cross, but I feel the cross was much more about the love of God than the wrath of God. The cross showed us that giving up power over others is the Way to life instead of grasping for power. The passion of Christ conformed to the pattern of death followed by resurrection which we see in nature. Darkness smothered the day—but it didn't have the last word, and God tore the temple veil of separation from top to bottom. The cross invited us all into the arms of a God who has loved us and pursued us from the time we were babies.
Perhaps we need to return to a childlike faith. We need to trust the good news that God loves us all unconditionally. The resurrection celebrates the new life God gives to us and to creation repeatedly. Let's rest in God's love and enjoy new life.
Do you have childhood memories of a simple faith? I'd love to hear about it in the comments.
If you're interested in my artwork, come see my solo show at KORE Gallery, 942 E. Kentucky St., Louisville, Ky. "Journeys to Peace" runs from March 3 thru April 4. The gallery hours are Wednesday thru Saturday 11-6, Sundays 12-4.
I'm an artist who loves to write. If you'd like to get to know me better, please follow me on social media.
My Blog: susanebrooks.com
Instagram @sebrooks81 (Mostly Art)
Facebook, Susan E. Brooks, Artist,
Twitter @sebrooks81
YouTube Susan E. Brooks, Artist