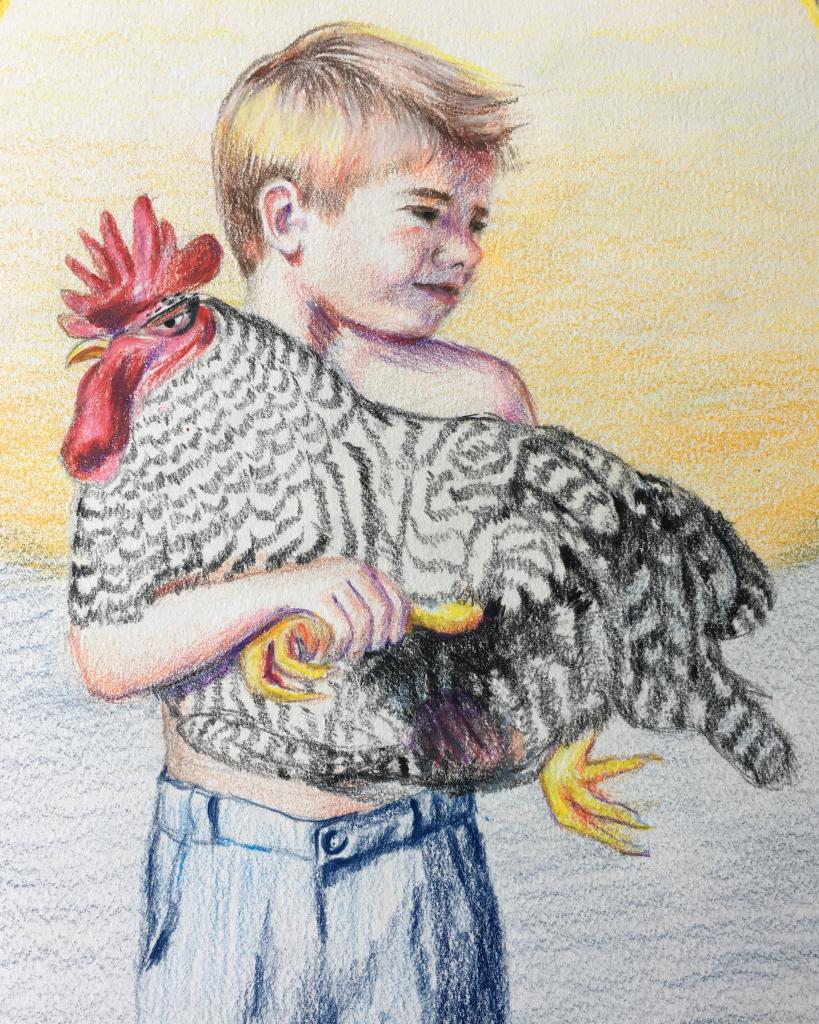 The simple—but not so simple—answer to society's problems might be building healthy families. The other day I was listening to an interview with a man who had been recruited to extremism. He had encouraged hatred and harmed many through his promotion of ideologies that led to terrorism. He now deeply regrets his actions and is working to help others avoid or get out of the brainwashing he was subjected to. Though we are all responsible for our own actions, as he said, abuse he endured as a child made him more vulnerable to recruitment by terrorists. For this and so many other reasons, putting the needs of children and families first may be the answer to so many of our problems.
Begin at Home
Political solutions are needed, and I throw that out there for readers who may have more influence than I do. But what can the average citizen do? We can begin with our own families. Loving parents sacrifice for their children. This is normal and healthy to an extent, but like the flight attendants tell us, "put the oxygen mask on yourself first, then on your child." Children may not need to participate in so many extra curricular activities if they put too much stress on the family schedule. Moms and dads need to ask for help sometimes and take breaks when they can. Ideally, extended family can help. But when they can't, churches and community groups can step in. As a society, we need to find ways to help our families stay healthy and happy.
Support Teachers
Teachers are much overworked and underpaid. We can all remember teachers who changed our lives forever. These dear souls usually teach because they love children and want to be involved in blessing them with knowledge and skills needed for a productive, happy life. I enjoyed teaching for years until I felt my patience growing thin, and I wanted to quit before I became a grumpy old teacher who couldn't handle it anymore. Though I loved it, I found myself completely exhausted by the growing demands, and I decided to transition into creating art and writing. Younger, stronger teachers were ready to step into my place, and I am so grateful for their service. Theirs is a demanding job with long hours and little pay, and they need our encouragement.
Foster care and Adoption
I so admire those who adopt or foster children. I think the system makes it too difficult and expensive for young couples, but the friends I know who take children in are some of the best parents ever. But again, adoption and foster care can be extremely stressful. Many times things don't work out well, and hearts are broken. As extended family, friends, churches and communities we need to love and care for these families. Maybe write a note of appreciation and encouragement to them or offer to babysit while they go out on a date.
Find a Way
Find a way to help or encourage a family or a child today, according to your gifts. Not everyone loves playing with children, and that's okay. But everyone can do something to help a family be a little stronger. I want my grandchildren to know how special they are, so I am writing and illustrating a children's book for each of them. Maybe you have a unique way of showing your children or grandchildren how much they mean to you. Be creative and bless a child every chance you get. They are the future.
"Jesus said, 'Let the little children come to me, and do not hinder them, for the kingdom of heaven belongs to such as these.'" — Matthew 19:14 (NIV)
Do you see putting children first as the answer? I would love to hear about it in the comments.
I'm an artist who loves to write. If you'd like to get to know me better, please follow me on social media.
My children's books on Lulu
My children's books on Blurb
My Blog: susanebrooks.com
Instagram @sebrooks81 (Mostly Art)
Facebook, Susan E. Brooks, Artist,
Twitter @sebrooks81