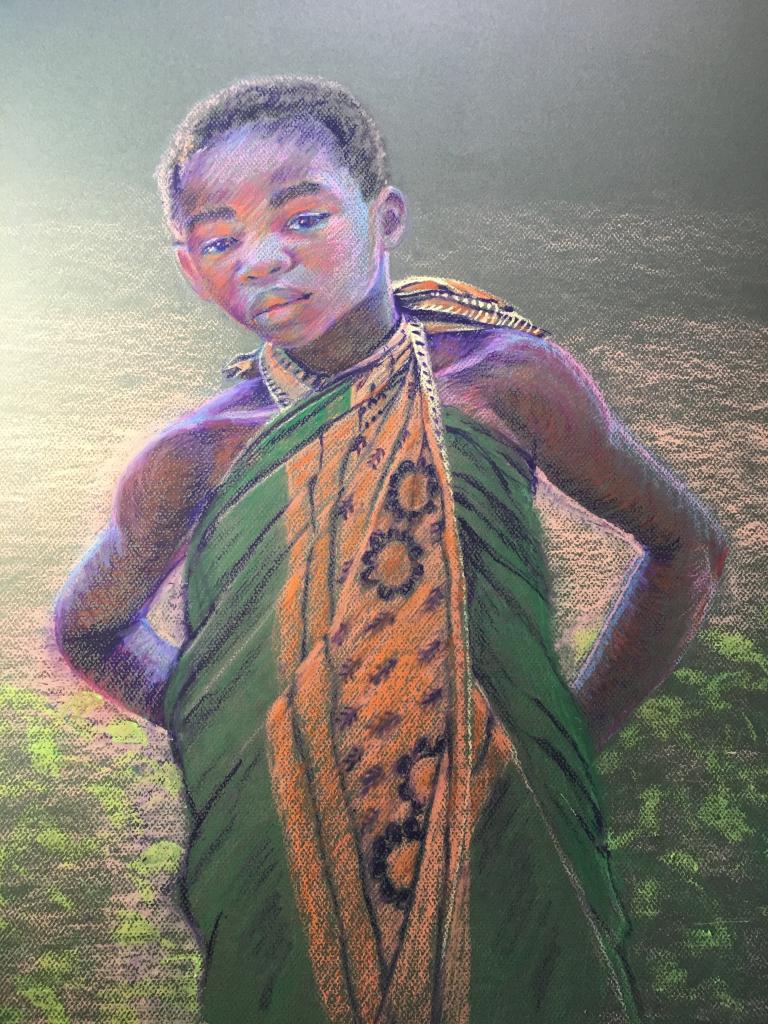 Finding balance between working hard and working well can be challenging. I quit my teaching job to pursue my art. I also wanted to be more available for my growing family (Grandchild number 10 is about to be born!). Tension sometimes mounts in my psyche. It's too late. You're getting old. You'll never be a successful artist—at least not until after your dead, and then only if you're lucky. The odds are against you. Why don't you just kick back and enjoy life while you can?
Silencing the Inner Critic
Can you relate to any of that garbage? Am I the only crazy one who hears the inner critic? The scripture, along with wise quotations and good books help me avoid self-sabotage when it comes to dreams and goals. Sometimes I just need to calm down and remind myself that loving God by loving others is what really matters. The Apostle Paul expressed it this way:
"The only thing that counts is faith expressing itself through love." —Gal. 5:6 NIV
The context of the verse above is freedom. The apostle Paul started out Galatians chapter 5 with this: "It is for freedom that Christ has set us free. Stand firm then, and do not let yourselves be burdened again by a yoke of slavery." He went on to say (my paraphrase), "Don't pay any attention to these people who want to judge you and add a bunch of rules to your life. Those things are not important. The only thing that matters is expressing your faith through loving people." We can love people through being present with them to celebrate the joys and help carry the sorrows of life. We can also love others by doing our best work in our professions. We offer our work as a gift to the world to bless, inspire, or meet needs. If I keep my mind on these truths, I might be able to enjoy my work without fretting too much.
Finding Balance Through Inspiring Biographies
Another way to keep your focus is to read (or listen to) biographies of people you admire. How did they do it? I am enjoying an autobiography of Norman Rockwell, and I'm learning so much. In one passage in
"My Adventures as an Illustrator,"
Rockwell shared about an artist who seemed successful according to worldly standards. He made loads of money and produced lots of art, but Rockwell didn't agree with his philosophy of work. The artist took on so many jobs that finishing became more important than the art itself. Rockwell said he took on "not more than he can do, but more than he could do
well."
In art as in life, rushing through and being a workaholic for the sake of money is a mistake.
Not a Work Horse, but a Co-creator
No matter what our profession or life situation may be, we need to strike a balance. If we take on too much work, we won't enjoy it or do our best work, much less have time to love our families and friends well. Money is necessary, but not all-important. Working hard is great, but doing the work well is also one way we express our faith, using our gifts, and loving others as we work. I struggle with all of this, so I thought I'd let you in on my thoughts as I preach to myself. I hope your spirits are lifted by the thought that you are not a work horse, but a co-creator with God. Take care of yourselves and enjoy your work. You will love others better if you do.
He has achieved success who has lived well, laughed often, and loved much.