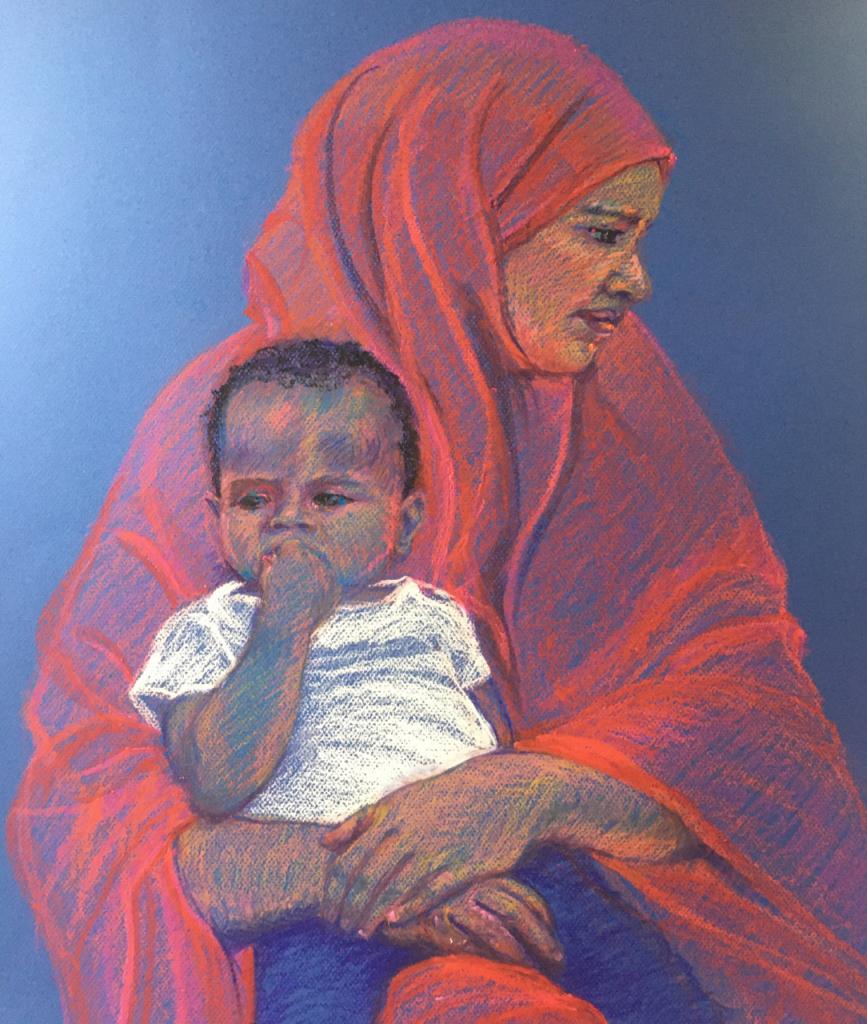 These are such confusing times with conflicting voices coming at us from social media, television, radio, family and friends. Just keeping family and friends close can feel stressful when we are so divided. Where can we find wisdom and what does wisdom even look like? The following scripture might be helpful:
But the wisdom that comes from heaven is first of all pure; then peace-loving, considerate, submissive, full of mercy and good fruit, impartial and sincere.—James 3:17
Sharing Wisdom
Most of us want to share wisdom as opposed to foolishness, so maybe we can begin by looking at this description in James 3. Wisdom that comes from heaven is pure. I think of having pure motives. Maybe before I share something controversial on social media, I should examine my motives. Do I just want to prove my point? Do I want vengeance because I'm angry about the way others are acting? It's okay to be angry, but maybe taking out our anger on Facebook isn't the best idea. Maybe our motives are not pure and others might be hurt by our rage. Try talking to a trusted friend instead of venting on social media.
Label and Dismiss
The next word in the list is peace-loving. On social media and the internet, we see so much—let's call it "not wisdom." Going on a rampage against large groups of people doesn't qualify as peace-loving. Too often, we label someone as part of a group that has done wrong at some point in history (that would be all groups). Then we feel we can dismiss the individual instead of getting to know them. Being "considerate," the next term used in the Bible verse, is to consider the other person's unique thoughts and feelings. Instead of dismissing the person in front of us as a label we don't agree with, maybe we could mostly listen. Maybe we could learn or understand something.
They Have Names
The other day I saw a request for prayer on social media. It said, "Pray for the Christians in Afghanistan." I'm certain the person who wrote that meant well, and I thank them for the reminder to pray. But I thought, Why only the Christians? The Muslims and others are also suffering so much! Jesus even said to pray for our enemies. We need to pray for them all and realize they are mothers and fathers, sons and daughters that have names.
I have not visited Afghanistan, but my husband and my friends have. My fiber artist friend and colleague, Jenny Stopher, taught sewing classes in Afghanistan. The following is from her journal. In this journal entry, we hear her thoughts as she ironed a tablecloth embroidered with the names of her students in Afghanistan:
"My heart breaks with each pass of the iron. The single women fear losing their right to choose their own husbands or worse. The married ones fear losing their husbands and their children. They all fear losing what little livelihood and possessions they have. I wish I could erase their pain like this warm iron smoothes the wrinkled cotton. But I pray for each as the iron works its magic causing their names stitched into the fabric to pop in bright silk thread."
I have no political power or expertise. I have no answers. Maybe we can help our local refugees and pray for peace and safety. Some can do more. Let's use wisdom from heaven and at least avoid doing harm by following James 3:17 as we communicate and pray.
Any suggestions on how to pray or help? I would love to hear your thoughts about it in the comments.
I'm an artist who loves to write. If you'd like to get to know me better, please follow me on social media.
My Blog: susanebrooks.com
Instagram @sebrooks81 (Mostly Art)
Facebook, Susan E. Brooks, Artist,
Twitter @sebrooks81