By Amanda Rose
Divorce is a devastating experience, not just for the spouses, but for the entire extended family. The loss of such important relationships causes deep, seemingly irreparable wounds, but there is one important step you can take to start bringing healing to your family…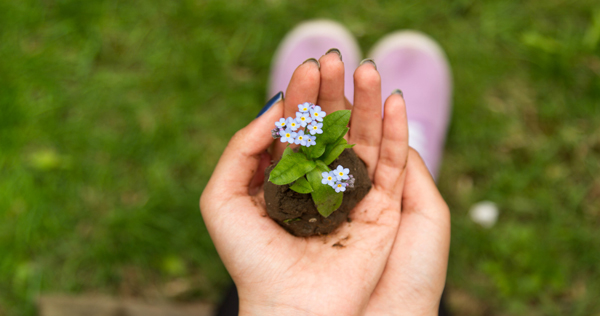 When we think of the excruciating pain of divorce, we think primarily of the broken relationship between husband and wife. We understand that it also affects any children involved, but we don't always realize how many others are affected when our marriage breaks up. The pain of divorce spreads through the family like poisonous fumes filling a home; no corner is spared. Aunts and uncles, cousins, mothers-in-law and fathers-in-law all likely expected that our Catholic marriage would last forever, just as we ourselves had expected its permanence. Divorce often shocks and wounds the entire family.
Losing the In-Laws
In my experience as a Catholic mother who didn't want to be divorced, losing the in-laws and extended family added another level of pain to the pain of divorce. My ex-husband's family wasn't unkind to me, they were just uncomfortable. Relationships slipped away as I stopped seeing them at special occasions and shared holidays.
One of the biggest blows to me was learning about the death of my ex-husband's uncle through Facebook. It was an unexpected and sudden death that left me stunned and sobbing as I read the linked article from my uncle's home town newspaper. I still thought of him as "my uncle," but no family members had thought to call me. No one, including my ex-husband, purposely withheld the information. They just forgot that I would care, that I would also mourn his loss. They didn't think of me as a family member anymore.
Moving Forward
I've been blessed to have a non-contentious divorce with mutual respect and easy agreement to shared custody arrangements. Many families are not as blessed as we have been. They struggle with blame and guilt and anger. They endure harsh, angry words that wound like arrows piercing the heart and then throw those sharp arrows right back with even more anger. How can we move forward in healing our families when we're drowning in pools of pain? How can we heal the wounds caused by divorce, not just within ourselves but also within our extended family?
The Most Important Thing to Do
One of the most important things we can do is to pray. Pray for any children, for ourselves, our former spouse, and for the entire family – your family and the family of your former spouse. Prayer always helps. God always hears us when we cry out to him in supplication.
We can pray and intercede in many different ways, but sometimes it's nice to have a prayer that already says what you want to say. I use the "Laudate" app that features a huge variety of Catholic prayers. The Prayer for Peace in Our Family struck me with its beauty and the touching request for the intercession of Mary and Joseph. Both Mary, Mother of Jesus, and Saint Joseph are wonderful intercessors for divorced Catholics. We can entrust ourselves to them as their children, just as Jesus entrusted himself to them during his childhood.
Striving for Holiness
This Prayer for Peace in Our Family is not a magic incantation, no prayers are. But it does put the focus on what we are striving for in living as a holy Catholic family. We are called to live out the words of Christ to his apostles in the Upper Room after his resurrection, "Peace be with you" (Matthew 20:19). We're not saints yet, we continue to strive for holiness, we continue to strive to be peacemakers. We continue to pray.
If it's been a rough divorce for you, the words to this prayer may at first stick in your throat a bit. But surrender anger and bitterness to him; surrender betrayal and pain to him, and you will begin to experience peace.
Prayer is talking and listening to God, not just saying a lot of words at him. Consider the words of this prayer as you pray them; let them echo in the silence of your heart. Make room for peace in your heart as you pray for peace in your family.
Prayer for Peace in Our Family
Lord Jesus, be with my family.
Grant us your peace and harmony,
and an end to conflict and division.
Gift us with compassion to better understand each other,
wisdom and love to assist each other,
and trust and patience to live peacefully together.
Grant that through the intercession of your mother, Mary, and St. Joseph,
our family may become a holy family accepting each other,
working together in unity,
selflessly dedicated to one another and to you.
Amen
(Prayer via Catholic.org)