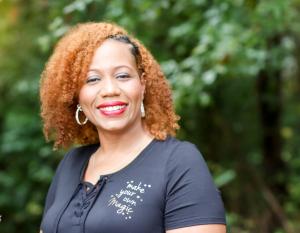 When God shows up, things start to happen. I stand on that declaration with complete assurance. When God shows up, things start to happen. Things change. You, as well as the situation, can no longer stay the same.
That's exciting because God, unlike many people we know, is both consistent and has integrity. With Him we don't have to choose. He's going to show up strong and mighty in the situation. He's going to show up on time, and He's going to be who He's always been— The Answer. Now if that's not Good News, I don't know what is. So many times we try to overcomplicate the Gospel. The gospel, pure and simple, is that Jesus is the Son of God, the Savior of the world. He cares about me and everything going on with me. He laid down His life so that I could have an abundant, everlasting life. He not only did it for me; He did it for you too.
This past weekend, I planned what I thought was going to be a birthday vacation and some much-needed time off. Well, God had other things in mind. He wouldn't let me cancel my ministry appointments. And as the seasoned saints say, it was well with my soul. So in between amazing meals and tons of laughs, I spoke the word of faith over the lives of specific people in my ministry and my family. I chuckled to myself at God's sense of humor because how could it be that of all the weekends on the calendar and all the locations in the world, my Spiritual Dad ended up at my destination on my birthday?! It was both a sign and an assignment. God got ahead of me and allowed me immediate refueling for the work that I was sent to do. Wow.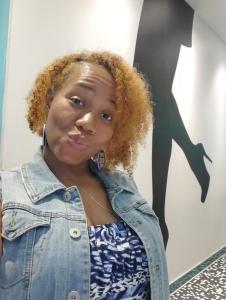 There was a time not that long ago that I would have been so wrapped up in myself and "my day" that I would have ignored God's nudges. Especially on my vacation. I would have been looking for good food, good music and wanted all of the attention on me. Some of you might say, 'Well, isn't that what birthdays are supposed to be about?' And to that, I say what I said to my Leading Ladies on Saturday: that's fine until God says otherwise. And boy did He say otherwise.
I'm not even mad at Him though. That's a waste of my time and emotions. I have to continue to remind myself that He really does know everything and He really is in control of everything. So in His plan I'm always safe and I always win. Even if I don't like how it plays out at the time. In case you didn't catch it, that's Tee's Tip for the week. Tee hee. 
The ebb and flow of the weekend was quite lovely, actually. My niece and nephew danced with me in the House of God. My sister wept as the Lord ministered wisdom to her in our simple chat about love and marriage. These moments were gifts to me. And God knew it all along. He just didn't let me in on it ahead of time. Lord, I thank you for not letting me mess it up. You did it!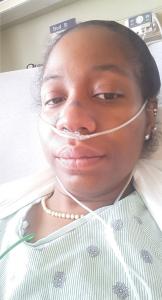 Those closest to me know that I've always made a big deal about my birthday; it's my personal national holiday. I celebrate even moreso on this side of my near-death experience. In 2018, I almost ran out of birthdays. I could have easily been a memory, but God had a bigger more beautiful plan in mind. When I prayed to leave and be with Him forever in glory, He said not yet. And though that was not what I wanted to hear at the time, I'm thankful, grateful, and blessed that He is using my new life to impact the lives of others for good. He has allowed me to make a mark in the world that cannot be erased, and truth be told, that's always been my desire. He just needed it to play out a certain way. I didn't understand that years ago; now I get it.
When God shows up He's gonna do what He wants and how He wants. And because my arms are too short to box with Him, I just roll with the punches. So every now and then, wisdom just clobbers me. More often than that peace and love TKO me. Keri said when love comes around, it knocks you down. I just pray that she and you know that God is the only true love. He helps you up when He knocks you down. Invite Him to show up and watch what happens. You'll thank me later.