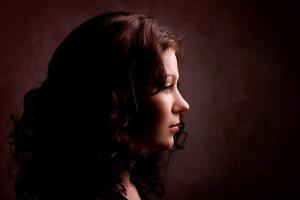 Life is a gift.  With that gift, we each have a finite amount of time to design our reality according to a unique vision. It is a God-breathed vision we have the ability to manifest because it is unique to our abilities and  talents. 
For many, living with a chronic illness may seem to have circumvented the possibility of living a happy and satisfying life.  Just the day to day challenges of moving around and completing daily tasks is difficult to enough. It may feel impossible to take on anything else. 
For women, this hits at the heart of our being. We're suppose to be able to handle everything that comes our way.  And so often, because of this sentiment, we choose to suffer in silence. Never speaking of the weight of living with the chronic illness, the chronic pain and the loss of possibilities. 
God's word offers hope however.  Not only is God acquainted with this type of grief, isolation and personal despair, but He wants us to know that it doesn't change His view of who we are.  It doesn't change the value He places on our lives or His belief on the value we can still offer the world and those around us.
We Are Not Alone
Picture the woman who suffered from the issue of blood for twelve years with no answers after plenty of visits to numerous physicians. She knew that reaching Christ was her only hope (Luke 8:43-48). While Christ is not on the earth today to provide miraculous healing, we can still gain strength from the scriptures. Learning and meditating on these vital truths can buoy us to accomplish one step at a time until we reach a our goal.
The disciple Paul wrote and prayed about an ailment he wished to be freed from, but was not. He had to learn to live with his chronic ailment. Like Paul, we may have to as well, but it does not have to bring an end to our life's vision.  It does not have to bring an end to our hope. Phillipians 4:13 should be committed to memory. "For all things I have the strength by virtue of Him who imparts power to me."
Moving Forward in Power
Revealing your plans to God, breaking them down into manageable steps, and meditating on God's words and power can allow you to realize that each day you are given a supply of strength to accomplish just what you need. There's nothing that says He cannot do even more. In fact, His word says He wants to (John 10:10).
Recognizing that He has assisted us this far, we have the faith to go to Him knowing that whatever we ask for in prayer without doubting, He will provide (Mark 11:24). Ask for additional strength, specific direction and knowledge to create the vision for your inspired life. The desires you have in your heart are the very ones He gave you and He is the one who can help you to accomplish them. Its His blueprint. 
In the meantime, we recall Jesus words at Matthew 6:34. Daily we are given the strength we will need for the challenges that are sure to come knowing that our strength comes from on high.