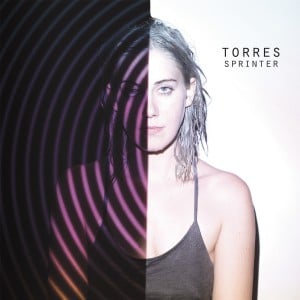 It's June again: The end of another academic year. We've come to Graduation Weekend, and I'm driving to a special ceremony, where this year's crop of honors society students — the Seattle Pacific University Scholars (or "UScholars") — will gather with families and friends to celebrate their achievement.
And on the way, my car doors are pulsing to the beats of an album that has its hooks in me: Sprinter by Torres.
These songs keep playing in my head long after I've had parked the car on Seattle's Queen Anne Hill and descended into the sunny campus. Everywhere I look the lawns are alive with faculty in full regalia and seniors draped in graduation gowns and stoles, capped with tasseled mortarboards. I hurry through the crowd to the lobby of Otto Miller Hall, where UScholar seniors have set up informative honors project displays. There each student explains to visitors what they've been learning in these last days before their launch into the great unknown.
Despite the celebratory mood, I'm still humming these dark, dissonant songs. And that gets me thinking about the correlations between Mackenzie Scott—the 23-year-old singer and songwriter who performs as Torres—and these twenty-something honors students. As a matter of fact, the UScholars and the Nashville rock star have more in common than just their age.
Read further about Mackenzie Scott's songs, and the UScholars' brave investigations, in this week's edition of "Listening Closer" at Christ and Pop Culture.
•
Also… I didn't have room to add this to my article there, but this is interesting.
In The Observer's focus on Torres and her impressive new record Sprinter, we learn this:
When Scott tells me she feels like the Christian-turned-agnostic songwriter David Bazan is "singing to people like us," I don't have to ask her to unpack the thought further.
And later, this:
"There was this persistent image that I had while I was writing this record that would just flash in my head," she says. "It sounds completely convoluted, but just bear with me."

Three, two, one …

"There was an image of a thin neon pink line moving forward through space. For whatever reason, I saw the pink line as my voice on this record, and it made me think a lot about otherness and isolation and almost like I was …" she trails off.

"It was almost like I was looking at Earth and just observing it as an other—not necessarily as a person, but as a spiritual being. I wanted to make a record that allowed me to explore my past, my upbringing in Georgia and my personal experiences, but from a cosmic, futuristic perspective."

"Sounds like Tree of Life," I say after a few quiet moments.

"Are you serious?" Scott replies, confirming that Terrance Malick's divisive heartland-on-acid film was her "No. 1 visual inspiration for this album."