Meet our inspirational and courageous contributors! Click on these links to go directly to Salaam, Love or Love, InshAllah. 
The Editors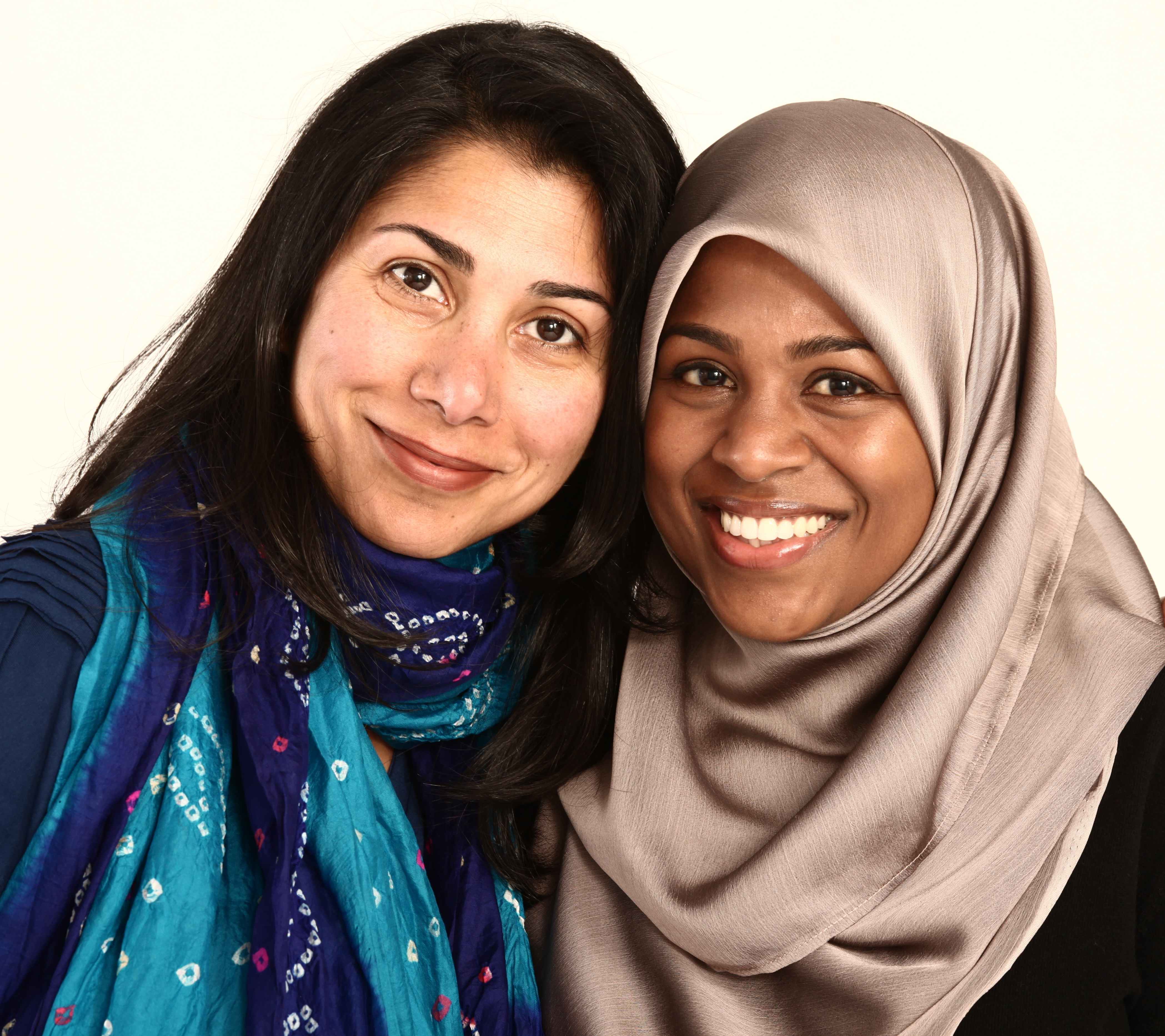 Editors Ayesha Mattu and Nura Maznavi's first book, Love, InshAllah: The Secret Love Lives of American Muslim Women, was featured globally by media including the New York Times, NPR, the BBC, Washington Post, Guardian, Times of India, Dawn Pakistan, and Jakarta Post. 
Ayesha Mattu (left) is a writer, editor and international development consultant who has worked in the field of women's human rights since 1998. She was selected a 'Muslim Leader of Tomorrow' by the UN Alliance of Civilizations & the ASMA Society and has served on the boards of IDEX, the Women's Funding Network, and World Pulse. Ayesha is an alumna of Voices of Our Nations writers' workshop and a member of the San Francisco Writers' Grotto.
Nura Maznavi (right) is an attorney, writer, and Fulbright Scholar. She has worked with migrant workers in Sri Lanka, on behalf of prisoners in California, and with a national legal advocacy organization leading a program to end racial and religious profiling. She lives in Chicago.
Ayesha & Nura are represented by Ayesha Pande Literary.
Salaam, Love Contributors!
Arsalan Ahmed (pen name) likes maps, poetry, lost causes, and the films of Satyajit Ray. He lives in Virginia.
Ahmed Ali Akbar is a graduate student in Islamic studies. He writes about race, class, South Asian and American Muslim history, and the notion of Islam as a vehicle for social justice. He enjoys dreaming about writing comedy, learning to play music, 8-bit punk rock, color, language, comic books, exploring his family history, and cooking.
Ibrahim Al-Marashi is assistant professor of Middle Eastern history at California State University San Marcos. He obtained his PhD at the University of Oxford, United Kingdom, completing a thesis on the 1990–1991 Gulf Crisis, part of which was plagiarized by the British government prior to the 2003 Iraq War, otherwise known as the "Dodgy Dossier." He is currently writing a memoir on his experiences as an Iraqi American during America's wars with Iraq. He is also the older brother of Huda Al-Marashi, author of the piece "Otherwise Engaged" in Love InshAllah: The Secret Love Lives of American Muslim Women.
John Austin is African American/Japanese American. He converted to Islam fifteen years ago. He is a graduate of George Mason University and runs a small interactive design company in the Washington, DC, area. When not designing, he writes fiction and essays. "Planet Zero" is his first foray into nonfiction.
Alykhan Boolani grew up in Berkeley, California. He was a high school history teacher in nearby Oakland for five years before his recent move to Brooklyn, New York, to help found a new school. He loves being a schoolteacher, and never ceases to be inspired by youth, with their uncanny abilities to resist dogma and mindfully labor toward their own truths—all with love and resilience. When not in the classroom, you can find Alykhan writing short stories, listening to Coltrane, or riding motorcycles with caution.
Arif Choudhury is a writer, filmmaker, stand-up comic, and professional storyteller. In his storytelling program entitled "More in Common than You Think," Arif shares stories about growing up Bangladesh American Muslim in the north suburbs of Chicago and pokes fun at issues of ethnic and religious identity, assimilation, and how we think of one another. He wrote a children's book, The Only Brown-Skinned Boy in the Neighborhood, and his short film Coloring is currently being presented in various film festivals. He lives in New York City.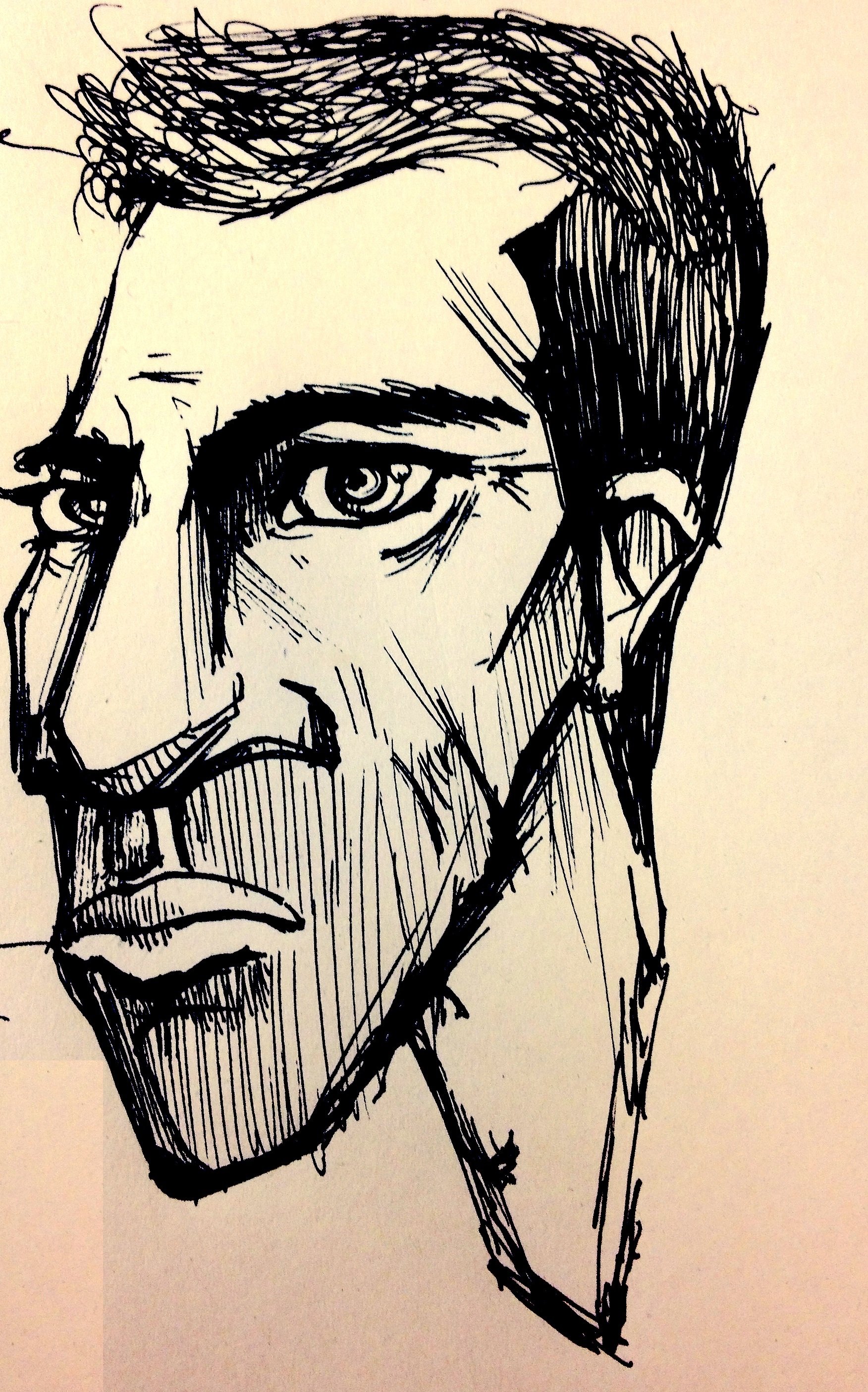 Mohamed Djellouli (pen name) is a wanderer who, one day while lost in the desert, stumbled upon a collection of blessed pens. He has since served as their steward through ink drawings, calligraphy, and poetry. Djellouli's works join the seasonal streams of love and nature. When he is not drawing water for his fellow traveler, he is dancing or practicing law. See more of his work at: http://mohameddjellouli.com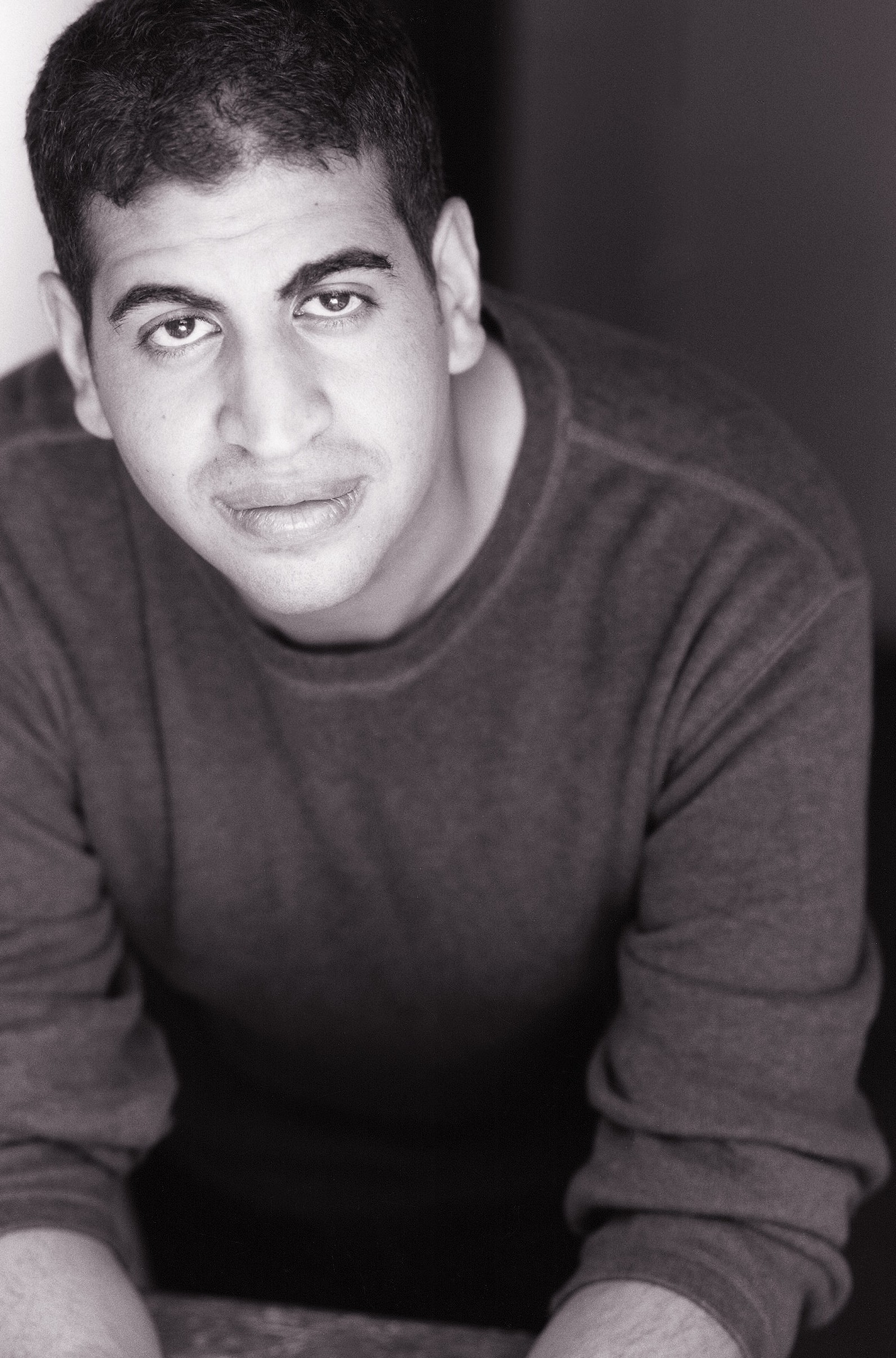 Ramy Eletreby
Ramy Eletreby is a theater practitioner, facilitator, artist, and activist. He was born in Los Angeles as the third and youngest child of Egyptian parents. Ramy is committed to using theater as a tool for community dialogue and change. He holds an MA in Applied Theatre from the CUNY School of Professional Studies. Ramy has collaborated on community-engaged theater projects both domestically, in California and New York, and internationally, in Africa and the Middle East. Ramy has worked in prisons, schools, places of worship, riverbanks, forests, and other magical places where one would not expect to find theater.
Alan Howard is an IT operations manager with a Fortune 100 Silicon Valley company. He resides in Atlanta with his son, where he enjoys mountain biking, hiking, kayaking, and reading. He is an avid traveler and loves finding new and out-of-the-way places to visit around the world.
Khizer Husain runs Shifa Consulting, a global health consulting practice with a focus on health-care planning, policy, and finance in the Middle East and South Asia. He is also the president of American Muslim Health Professionals. As a 2013–2014 Education Pioneer Fellow, Khizer will provide consulting support to some of the nation's lowest-performing schools in the Washington, DC, area. Khizer writes Muslim-themed children's stories for the iPad app company FarFaria. He attended the London School of Hygiene and Tropical Medicine as a Fulbright Scholar and holds degrees from the University of Illinois, Urbana-Champaign. Khizer lives in Alexandria, Virginia, with his wife, Zuleqa.
A. Khan is completing a graduate degree in religious studies at Harvard University. He is interested in aesthetics, Islamic social history, theories of well-being, ethics, and the lived experiences that bring religious ideals into practice. He is grateful to all his family, past and present, for building an enduring community of love, and to his friends and teachers, past and present, who have helped him become a fuller person. He next plans to pursue some combination of clinical and research training. Long-term, he hopes to continue to be able to write while pursuing his passion for global health and travel. He has lived in the United States, Europe, the Middle East, and North Africa.
Stephen Leeper is a writer-activist and school teacher living in Oakland, California, with his wife. He graduated from the University of North Carolina at Greensboro with a BA in psychology. Currently he is an MFA candidate in writing at the California College of the Arts. His primary genres are poetry and creative nonfiction.
Haroon Moghul's 2006 novel, The Order of Light (Penguin) anticipated the Arab Spring; in it, a young Arab immolates himself and sparks a Middle Eastern revolution. He's been published in Boston Review, Al-Jazeera, and Salon. In 2015, Yale University Press will publish his memoir, How to Be Muslim. Haroon has served as an expert guide to Andalucía, Istanbul, and Bosnia, sits on the Multicultural Audience Board at New York's Metropolitan Museum of Art and is a senior correspondent for Religion Dispatches. He is a PhD candidate at Columbia University and was a fellow at the New America Foundation's National Security Studies Program.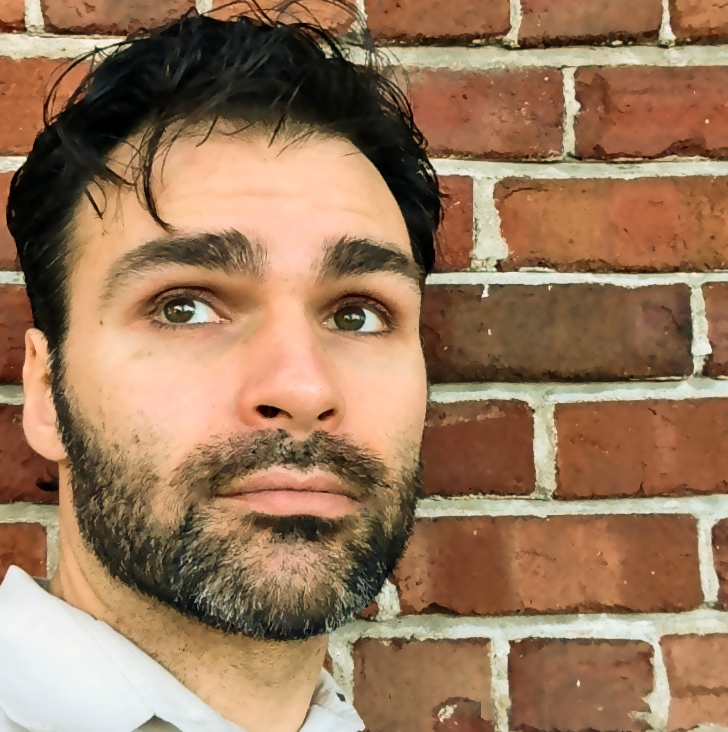 Randy Nasson is not a New York Times best-selling author but will be one step closer if you purchase this book. Originally from the Boston area, Randy is a software product manager based in San Francisco, where he lives with his wife and son.
Zain Omar grew up in Leicester, England, and San Diego, California. He studied management science at the University of California, San Diego, and currently works in the online marketing industry in Los Angeles. In his free time, Zain likes to spend time with his lovely wife, play soccer (both on the PlayStation and in real life), and hang out with friends and family.
Dan I. Oversaw (pen name) is a Boston-based doctor of religious studies and pop culture scholar whose wonderful family nevertheless cherishes their privacy. He writes both academic and creative works across a variety of media, lectures nationally on the engagement of pop culture and religion, and teaches throughout the Greater Boston area. The atomic Reform Jewish family of his childhood now also includes Catholics, Presbyterians, Mennonites, agnostics, atheists, and, of course, Muslims—all of whom get along dandily. In cryptological circles, "Dan" made a name for himself by decoding the Iliad.
Sam Pierstorff received his master of fine arts degree in creative writing from California State University, Long Beach. He went on to become the youngest poet laureate ever appointed in the state of California when he was selected to the position in 2004 by the city of Modesto. He currently teaches English at Modesto Junior College. His debut poetry collection, Growing Up in Someone Else's Shoes, was published by World Parade Books in 2010, and most recently, he edited More Than Soil, More Than Sky: The Modesto Poets, which reached number 1 on Amazon's poetry best-seller's list upon its release.
Yusef Ramelize is a New York City–based activist and graphic designer. He is the founder of HomelessForOneWeek.com, an initiative he began in 2009 to raise awareness about the homeless epidemic in New York City. He has raised over $10,000 for organizations that provide services for the homeless. In 2011, Manhattan Borough president Scott Stringer proclaimed him an Artist and Activist against Homelessness. Born in Brooklyn, New York, he currently resides in Queens with his wife of two years.
Maher Reham (pen name) is a poet and an applications developer.
Mohammed Samir Shamma was born in 1972 to an Egyptian father and an American mother from Lamesa, Texas. His father died when he was nine and his mother raised him and his younger brother in Houston. Mohammed holds a master of arts degree in Middle Eastern studies from the University of Texas, Austin and a master of information management and systems degree from the University of California, Berkeley. During the day, Mohammed writes code intended for computers, but at night, after his two kids, Kareem and Leila, are asleep, he writes and illustrates stories. His work is at http://mohammedshamma.com/
Anthony Springer Jr. is a freelance writer, communications professional, and questioner of everything. He received his bachelor's and master's degrees in journalism and media Studies from the University of Nevada, Las Vegas. His work has appeared in HipHopDX.com, BET.com, TheWellVersed.com, Arena.com, Ultimate MMA magazine, and more. He currently blogs about mixed martial arts for the Yahoo! Contributor Network. He can be found on Twitter in a never-ending quest for intelligent dialogue @SimplyAnthony.
Yousef "Dr. Yo-Yo" Turshani is an assistant clinical professor of pediatrics at the University of California, San Francisco. He and his wife, Nadeah Vali, Esq. continue their journey together. After Nadeah's time at The Hague, she joined him in Zimbabwe on their first anniversary. They currently reside in Micronesia on the island of Saipan, where they work with the underserved, scuba dive, cook, and pray together. They have couch-surfed in Japan, Indonesia, Malaysia, and Singapore and now open their home to travelers.
Love, InshAllah Contributors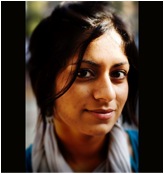 Tanzila "Taz" Ahmed is a writer, community organizer and policy researcher based in Southern California. She founded South Asian American Voting Youth (SAAVY), and is a contributing blogger at Sepia Mutiny.com where she writes about pop, music, politics, and anything tied to a Desi identity. Her writing has been featured on The Nation, Left Turn Magazine, Angry Asian Man, MTV Iggy, Taqwacore Webzine, Wiretap Magazine, Alternet, PopandPolitics and has been published in the books Mirror on America and Storming the Polls. She also has two self-published chapbooks of poetry, Secret Confessions and Diamond in the Rough. She is currently working on a memoir about her journey on finding purpose, love, poetry and familial revolutionary history.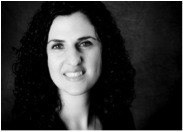 Huda Al-Marashi is an Iraqi-American at work on a memoir about the impact of her dual-identity on her marriage. Excerpts from this memoir are forthcoming in the anthologies Becoming and In Her Place. Her poem, TV Terror, is a part of a touring exhibit commemorating the Mutanabbi Street Bombing in Baghdad. She holds a B.A. from Santa Clara University and a M.Ed. from Framingham State College. She is a 2012 Creative Workforce Fellow, and she lives in Ohio with her husband and three children.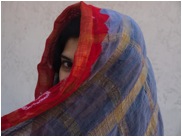 Insiya Ansari (pen name) is a writer who was raised in the San Francisco Bay Area.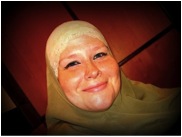 Molly Elian Carlson converted to Islam in 2005 and then converted to marriage in 2007 to the man of her dreams, literally. She was born in Minnesota, but has lived in many places including Cairo. She, her husband, and the Egyptian street cat she took in, moved back to Minnesota in 2009 and live there currently. She loves to read and to write, and hopes to one day publish that novel that has been sitting in the back of her head for years.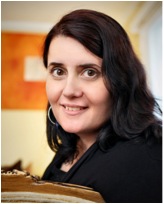 Patricia MG Dunn received her MFA from Sarah Lawrence College where she currently teaches creative writing. She was managing editor of Muslim Wakeup!, America's most popular Muslim online magazine from 2003–2008. Her fiction has appeared in Global City Review, Salon.com, Women's eNews, The Christian Science Monitor, The Village Voice, The Nation, and L.A. Weekly, among other publications. Her work is anthologized in Stories of Illness and Healing: Women Write Their Bodies, Kent State University Press.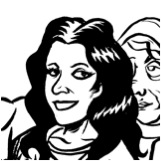 Nour Gamal (pen name) is a global nomad raised across the eastern US and the Arabian Gulf. After failing to realize the Egyptian-American dream of becoming an engineer or a doctor, she earned a BA in Middle Eastern Studies and an LLM in Human Rights Law instead. She is employed as a part-time freelance translator and a full-time bleeding heart and lives with her farangi husband and their four adorable computers in the UK. (Comic portrait by Jonathan Hill.)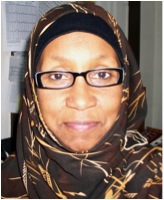 Asiila Imaniconverted to Islam over 30 years ago, following the Jafari madhab for the last twenty. She has a B.A in Communications and Sociology. She is a strong proponent of polygyny, viewing it as extended family ideally for the benefit of women. She writes about and counsels women on this topic. Asiila is a doula and home birth midwife. She homeschooled her sons, now 27 and 15, and teaches language arts to other homeschooled children. She is currently studying the healing arts of homeopathy and reflexology.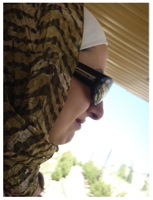 Lena Hassan (pen name) has been happily married to her husband for sixteen years thanks to God and the veil of cyberspace. They have three children, and currently live in Damascus, Syria, though the Internet allows her to keep a perpetual foot in her home country of America. Lena has worked as a software engineer, served as an administrative volunteer for an Islamic school in the US, homeschooled her children, and edited an online literary journal. She is an aspiring fiction writer and recently published her first short story in a national magazine.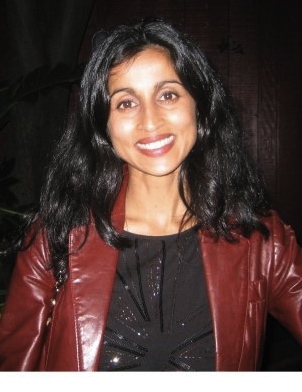 Leila N. Khan (pen name) lives and works in Northern California. She enjoys Italian films, classical music, and spending time in her kitchen. Her favorite places in the world are Strasbourg, Dubrovnik, and Maui.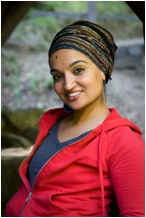 Yasmine M. Khan was born in Berkeley, CA, and has lived all over Northern California and in Barazai, Pakistan. She is a writer and photographer whose favorite things include gelato, highfives, and practicing terrible cartwheels with Lemon. She dreams not-so-secretly of traveling the world, learning how to swim, and making the perfect homemade strawberry shortcake. Her professional background lies in cultural competency training and fund development for nonprofit organizations and institutions of higher education. Yasmine studied Human Development at the University of California at Davis, and Educational Leadership at Mills College. She lives in the San Francisco Bay Area.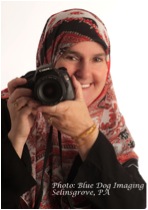 Sharon (Safiyyah) Jihad Levine is a Muslim prison chaplain and is on the Executive Committee of the Pennsylvania Prison Chaplains Association in the USA. Safiyyah is a freelance writer, and has been published in magazines, journals, anthologies, and online venues. She is currently working on writing a series of booklets for the benefit of incarcerated Muslims, and enjoys indoor and outdoor gardening, photography, digital art, and jewelry making. She is also a principal and teacher at the Sunbury Islamic Center weekend school and is dedicated to masjid interfaith activities. She blogs at Shaalom to Salaam.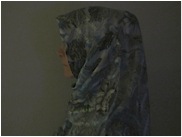 J. Samia Mair is the author of two children's books, Amira's Totally Chocolate World, and The Perfect Gift. She is a Staff Writer for SISTERS Magazine and has published in magazines, books, anthologies, scientific journals, and elsewhere. Prior to her current writing, she was on the faculty of the Johns Hopkins Bloomberg School of Public Health, where her research focused on reducing violence and protecting the health of vulnerable populations. She also practiced law for over eight years, including several years in the Appeals Unit of the Philadelphia District Attorney's Office. She lives in the United States with her husband and two daughters, whom she homeschools.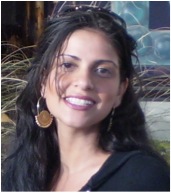 Melody Moezzi is an Iranian-American writer, speaker, author, attorney and activist. Her first book, War on Error: Real Stories of American Muslims, earned her a 2007 Georgia Author of the Year Award. Melody is also a United Nations Global Expert with the UN Alliance of Civilizations and a member of the British Council's Our Shared Future Opinion Leaders Network. She is a commentator for NPR's All Things Considered and a blogger for the Huffington Post and Ms. Magazine. Her writings have appeared in publications around the world, including The Washington Post, the Guardian, The Christian Science Monitor, CNN.com, Al Arabiya, and the Gulf Times. She is also a regular blogger and columnist for Bipolar Magazine. Her new book, Haldol & Hyacinths: A Bipolar Life, is now available.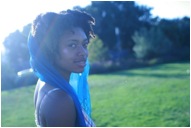 Nijla Baseema Mu'min is a writer, filmmaker, and photographer from the San Francisco Bay Area. She is a 2007 graduate of UC Berkeley, and also attended Howard University's MFA Film Program. She was the recipient of the 2009 Paul Robeson Award for Best Feature Screenplay. At UC Berkeley, she served as a Student Teacher in June Jordan's Poetry for the People Program. Her writing has appeared in the Berkeley Poetry Review, Poets For Living Waters, the Diverse Voices Quarterly, Kweli Journal and Mythium: Journal of Contemporary Literature, and the Girlchild Press Anthology, Woman's Work: The Short Stories. She is an MFA student in Writing and Film Directing at the California Institute of the Arts.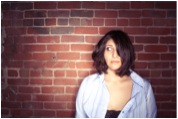 Zahra Noorbakhsh is a writer, actor and stand-up comedian, whose one-woman shows All Atheists Are Muslim and Hijab and Hammerpants have appeared at the New York International Fringe Theater Festival, San Francisco Theater Festival, and Solo Performance Workshop Festival, with widespread critical acclaim. She is a graduate of the UC Berkeley in Theatre & Performance Studies. Though she began as a stand-up comic, her love of storytelling drew her into the world of theater and ultimately the art of short story writing.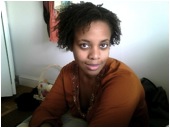 Chinyere Obimba is in her final year at Harvard Medical school, applying for residency in Family Medicine. She hopes to work with underserved populations, practice obstetrics and participate in intervention planning for health promotion programs. Among her role models she counts her parents, Enyichukwu and Khalilah, who continue to show her what love and marriage is all about. She considers her younger brother Chukwuemeka, who has autism, to be one of her life's inspirations. When she's not being a medical student, she enjoys dancing samba, listening to and singing Brazilian music and writing. She also aspires someday to be a wife, mother, and a proud owner of a talking bird.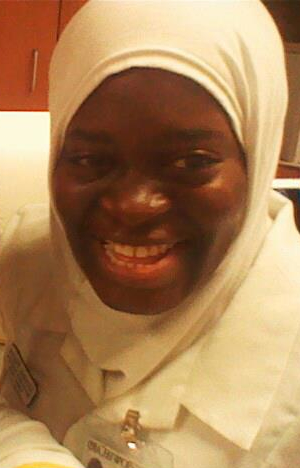 Ify Okoye (pen name Tolu Adiba) is a second-generation Nigerian-American convert to Islam. She is also a nurse, blogger and activist living in the Washington D.C. area. Ify enjoys reading, traveling, and blogging at Ify Okoye and has been featured by CNN, The New York Times, The Baltimore Sun, USA Today, and The Daily Beast for her activism.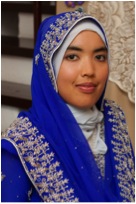 Aida Rahim is an engineer by training, and a television crime show aficionado in practice. She currently lives in the middle of southwest Virginia. She wasn't expecting to like this small town, but she wasn't expecting to meet and get married to a small hairy Pakistani man in Malaysia either. She's pretty sporty and can probably beat you in most racket sports. She's also been getting excited about the barefoot running movement.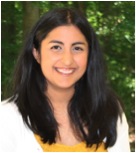 Aisha Saeed was born and raised in South Florida. She writes YA and is represented by Taylor Martindale of Full Circle Literary. You can read more of her writing, follow along on Facebook, or Twitter.  She lives in Atlanta with her husband and sons.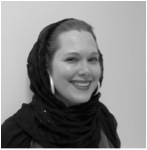 Deonna Kelli Sayed is a coffee drinking, ghost hunting American Muslim of global proportions. She has lived and traveled throughout the Muslim world, and her work has appeared in lifestyle magazines such as Women This Month Bahrain and FACT Bahrain. In 2006, Deonna helped establish Elham, the premier grassroots creative arts group in the Persian Gulf. She is currently the editor of Ghostvillage.com and the author of Paranormal Obsession: America's Fascination with Ghosts & Hauntings, Spooks & Spirits, which is a cultural studies discussion regarding the role of paranormal reality TV in a post 9/11 American society. Deonna's writing examines the intersections of identity and culture. Visit her website www.deonnakellisayed.com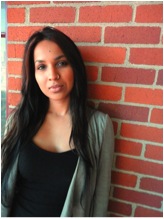 Suzanne Syeda Shah is a Muslim poet, writer, and human rights activist. She was born in Saudi Arabia to Bengali parents and immigrated with her family to Los Angeles, California when she was four years old. After completing her Bachelor's Degree in Islam & Modernity at UC Berkeley, her passion for community service and the need to improve the healthcare system has now led her to pursue a career in medicine. She currently resides in California with her husband, Mika'il.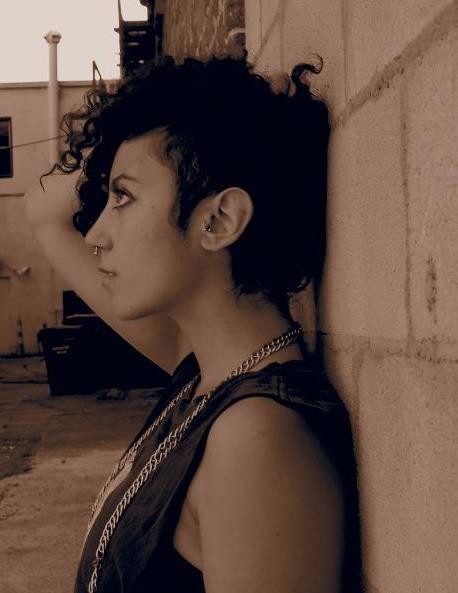 Najva Sol is an Iranian-American writer, photographer, and multimedia artist. She received her BA in Creative Writing from The New School in NYC. Najva is co-founder of Lowbrow Society for the Arts, where she curates fabulous art extravaganzas. Her writing has been published in Look Look Magazine, AM New York, Bitch, and more. Her photos & performances have been featured in the National Queer Arts Festival (2010 + 2011), numerous galleries, Commonwealth Club, and The Nuyorican. Lowbrow Society has appeared in Nerve.com, New York Press, San Francisco Bay Guardian, and Time Out New York. When not making art, she is active in various non-profits that deal with some combination of art presenting, queer empowerment, and social justice.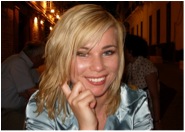 Angela Collins Telles lives in São Paulo, Brazil. Before her relocation, she served as the Director of a private Islamic School in Orange County. She has appeared on CNN, Inside Edition, The Today Show, Fox News, and Al Jazeera and been featured in People magazine. Angela and her husband Marcelo are proud parents of two sons, Gabriel and Ryan.