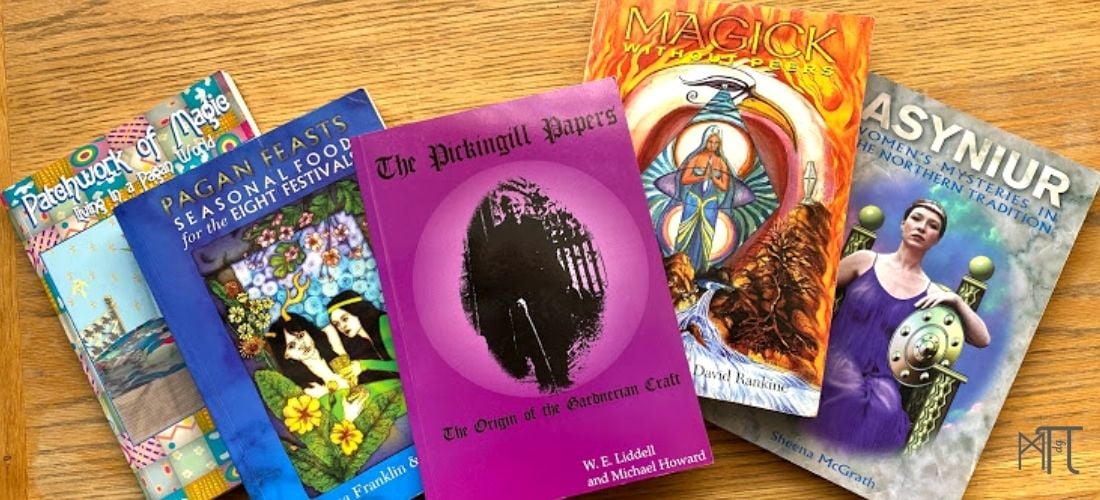 You might not know of the publishers Capall Bann, but you've probably heard of some of the books they published. Possibly because you're wondering why they cost so much on Ebay right now. Almost certainly because much of their catalogue became the movers and shakers of traditions.
Capall Bann were small, but they packed a punch.
They printed books other people didn't and because of that new and innovative ideas bubbled through their printing presses. Those ideas sometimes didn't grow further than that particular book. But many of them were part of the kernel of practises which seem standard now.
When Capall Bann was established in 1993 the internet was but a kernel of an idea itself. Print on demand self-published books and E-Readers didn't exist yet.
If you wanted to publish a book you needed to prove there was a market for it. When that book was for a pagan audience, a religion which was growing but certainly not mainstream, that could be difficult.
Pagan magazines were independent and often run out of people's houses. Michael Howard's long standing 'The Cauldron' asked you to send cheques and submissions to his home address, with the stipulation, "please don't write anything pagan on the envelope".
Capall Bann therefore came into a marketplace where little was being created.
Over the ocean Llewellyn Books were making great strides, and here Mogg Morgan's Mandrake Press printed a range of occult classics (such as Jan Fries' books). But Capall Bann was publishing the people you heard speak at conferences or met at camp outs. That felt incredibly refreshing.
When I stepped out in the pagan community in the late '90s Capall Bann books were stocked in plenty of pagan shops, and also in standard bookshops.
You could also request the full catalogue and buy directly from them by mail order.
I never met Jon and Julia Day who ran Capall Bann, but I saw them selling at lots of pagan events over the years.
They seemed to know so many people, and a great number of the well-known faces within the pagan community wrote books through them.
Capall Bann books were basic. Their covers were often computer generated and therefore the quality aged fast. The binding was simple, and they often had typos in. The bigger books sometimes had issues holding all the pages in.
But I took joy in them, each one written by the community for the community.
I don't know how many submissions the Days had, and what percentage of them they accepted. The message I heard when reading these books was clear, "You can do it too! You can write a book!"
From Philip Heselton's history of Gerald Gardner, through to the first book about Progressive Witchcraft, those books contained some key research.
Authors who like me maybe wouldn't have had the confidence to sign the multi book deals some of the other publishing houses requested. Or authors who didn't approach subjects from an academic standpoint but still wanted to share their knowledge and experience.
Some books, like Michael Howard and Bill Liddell's Pickingill Papers became very well known.
When the time came for me to write my own books I chose Avalonia Books, and I've never looked back. They were completely the right place for my words. But the fact that Capall Bann existed meant I felt writing a book was something I personally could do.
What happened to Capall Bann?
According to Companies House, the Capall Bann company was dissolved in the January of this year (2021). The Museum of Witchcraft in Boscastle lists Jon Day's death as 2015.
Over the last year quite a few people have asked me if I know anything, and I'm afraid I do not (although that might change when I publish this blog).
The demise of Capall Bann leaves some key information currently out of print but still in copyright which is likely to make it hard to get hold of.
If you have Capall Bann books now might be the time to sell them on. Before the authors find homes for their work in other places.
But for now, I want to spend a little time remembering the impact Capall Bann had on the pagan community, specifically within the UK.
So long, and thanks for the books!