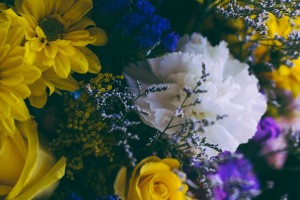 Women love to gab, shop, and nag (at least that's what men say). But mostly, we like to beat up on ourselves. We have an innate tendency toward self-criticism and while we have the gift of long-suffering, we certainly like to suffer long with ourselves. We like to compare ourselves to other women, minimize our qualities, and wish we could be and do so much more. Our best is just never good enough, according to us.
That's especially true for moms.
We never think we're doing this mother-thing right, and we're never happy with our own efforts. Just about every other mom we know is a better mother than we'll ever be, and we're sure that no other mom falls short as often as we do. At least that's what we like to think.
Well, moms, I'm here to tell you that you are a better mother than you think you are.
So, stop comparing yourself with other moms, because that only makes things worse. Trust me, I've been there. It ain't no fun. Nor is it healthy for you or your family.
That's why I wrote about this in the final section of my book, Imitating Mary: Ten Marian Virtues for the Modern Mom.
You can't be that other mom; you can only be you, and you are beautiful– inside and out! Take time every single day to acknowledge something good about yourself – a deed you did, a quality you possess, or a problem you solved. Think often of the little signs of love that you've received from your family and savor them. There are some women who believe they can't be good mothers if they've had a rough background or a negative experience of a mother while they were growing up. While those things do affect you, they needn't keep you from being a wonderful, loving, and capable mom. No obstacle will.
Our nature is to be critical of ourselves because we're geared to please others. If you doubt that, just think about how frequently little girls are taught to "dress up," or "look pretty," for Daddy or a special occasion. There's nothing wrong with that as long as doesn't become the primary measure of value. Being encouraged to please others is actually a good thing when it's balanced with self-worth and perspective.
Our love for our families and nurturing instinct further intensifies our tendency to self-criticism and so we need to counter that with a good dose of reality. Of course we don't do everything perfectly, and that's okay. We're human. It's less important that everything is done perfectly than that it's done with perfect love – for God, ourselves, and our families. If we're using our gifts – not somebody else's – to the best of our ability, then that's all God asks of us. And he'll give us the grace to do so, if we're open to it.
This Mother's Day, I want you to give yourself a gift. I want you to take some time between now and then to write a list of at least ten qualities you possess that makes you a good mom. You have them; you only need to identify them. Keep the list in a prominent place so that you can review it often, because you'll need to remind yourself of those amazing qualities that make you the wonderful mom that you are.
Still having trouble? Ask THE mom of all moms to help you out, because she knows you better than you know yourself – Mary. She loves you, and she knows how much you love your family.
At the top of the page, I want you to write one sentence:
YOU'RE A BETTER MOTHER THAN YOU THINK
Happy Mother's Day!
Image: Chelsea Francis, Unsplash