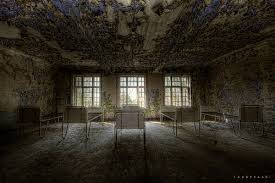 News feeds, Facebook, Twitter, radio, television, and even the inbox on my email account are all full of tragedy these days.
The biggest one, at least in terms of scope, is the earthquake in Nepal from which the death toll has exceeded 6,000 with thousands still unaccounted for.
The persecution of Christians in the Middle East continues.
But there are others, countless others, that never make the news.
For example, the father struggling to provide for his family in the face of a declining business or the parents who grieve over a lost child. Then there are the divided families, broken relationships, and the resulting wounds. And what about the physical suffering? Cancer, disability, chronic illness are just a few of the things that plague the people with who I come in contact.
All of these things heaped onto my personal sufferings can become overbearing. I struggle with this because I don't like to see folks suffer, and when I do, I want to be able to do something concrete about it. I want to jump in and alleviate the suffering, fix the problem, mend the wounds.
But, I can't.
Sometimes I can ease the suffering a bit, practically speaking, but generally, all I can do is offer an ear to listen, a heart to love, a shoulder to cry on, and my willingness to pray for them. It never feels like enough to me, but it's the best I can do.
If I wasn't a Christian, I'd be tempted to despair.
And I was, at an earlier point in my life. But then I found this passage in St. John's Gospel. It's part of our Lord's Farewell Discourse, his final words to his disciples, given at the Last Supper.
Amen, amen, I say to you, you will weep and mourn, while the world rejoices; you will grieve, but your grief will become joy.

When a woman is in labor, she is in anguish because her hour has arrived; but when she has given birth to a child, she no longer remembers the pain because of her joy that a child has been born into the world.

So you also are now in anguish. But I will see you again, and your hearts will rejoice, and no one will take your joy away from you.

On that day you will not question me about anything. Amen, amen, I say to you, whatever you ask the Father in my name he will give you.

Until now you have not asked anything in my name; ask and you will receive, so that your joy may be complete.

I have told you this in figures of speech. The hour is coming when I will no longer speak to you in figures but I will tell you clearly about the Father.

On that day you will ask in my name, and I do not tell you that I will ask the Father for you.

For the Father himself loves you, because you have loved me and have come to believe that I came from God. (Jn 16:20-27)
Jesus is God, and God cannot lie. His promise is True. We will one day rejoice when the trials of this world have ended. Until then, we have recourse. We have not only the right, but the promise of Jesus himself to be able to call on him when we are suffering.
Whatever you ask the Father in my name, he will give you.
Those are Jesus' own words, and he meant them. What's more, those are not only his words to his disciples, but to all of us – to me, and to you.
That doesn't exempt us from suffering (for a good explanation of why we suffer, see the Catechism of the Catholic Church #385), but it does promise us the grace to endure whatever it is that we face.
We've got Jesus' word on that.
Now, when my cup is full to overflowing with mine and other people's suffering, I re-read that section of the Gospel of St. John, and I pray – really pray – for the intentions that weigh so heavily on my heart. I pray that, if possible, the suffering be dispelled and that the persons suffering be given the grace to endure with confidence and joy.
I can't solve the problems of everyone who comes to me. Much of the time, I can't even solve my own problems. But, I can do something concrete. I can be there for them, and I can become an instrument for God's grace to encourage and sustain them.
And that's something.