Studies show that most people are bought into the idea that Christianity is all about following the rules. It might sound like a good idea to follow the rules, but this approach is self-defeating. For those who want to live free and soar like an eagle in their spiritual lives—it's time to stop following the rules.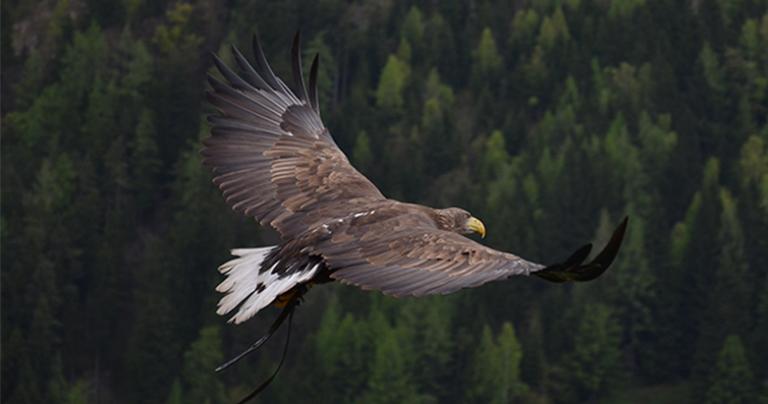 I Follow the Rules Because I Want to Please God
There is nothing wrong with a desire to please God (that's a good thing) but trying to earn God's approval gets us in trouble. As the psalmist so eloquently points out, God delights in those who put their trust solely in His love. "The LORD delights in those who fear him, who put their hope in his unfailing love" (Psalm 147:11, NIV).
God takes pleasure in His children because they trust Jesus, not because they are good rule-followers. Turn your attention away from following the rules and trust in God's unfailing love. This will remove the pestering need to earn His approval.
I Follow the Rules Because I Want to Obey God
Obedience is far more significant than following a set of moral codes (of which any secular society can offer). Rules, laws and moral codes offer no life-giving power to impact the world. Sure, we can establish a false sense of morality by following the rules, but God is not interested in what we can produce on our own. True obedience is based on the power of God's love working through our lives.
Paul reminds us, "I have been crucified with Christ and I no longer live, but Christ lives in me. The life I now live in the body, I live by faith in the Son of God, who loved me and gave himself for me" (Galatians 2:20, NIV). In other words, Christianity is not about trying to achieve God's perfect moral standard, it's about allowing Christ to live through our lives (huge difference). Paul did not trust in his ability to obey God, he trusted in God's power working through his life.
I Follow the Rules Because I Want to Be Righteous
We can't achieve righteousness based on our performance; it can only be received based on the performance of Christ (Romans 5:19). This spiritual truth can be difficult for some to accept because it goes against the conventional pattern of the world. Those who follow the rules to become (or maintain) righteousness are trusting in themselves. The only possible result is spiritual burnout or turning into a modern-day Pharisee.
To quote from my new book The Art of Marketing Jesus, "We must draw a clear line in the sand and recognize that adherence to programs, disciplines and behaviors—including any attempt to maintain God's written laws—will never make a person righteous before God." True spiritual freedom begins with the understanding that we have already been made righteous in Christ.
Discover a New Way to Live
You may not know how to live without rules, laws and moral codes. Rules provide a type of spiritual safety net that make us feel safe, secure and in control. You may feel uneasy trusting in Christ alone to live successfully on this side of the cross. Don't be alarmed. Simply shift your thinking to a new mindset that produces the fruit of the Spirit.
To start the process, I suggest spending more time learning about how much God loves you. Stop worrying so much about your failures and how you don't measure up. Begin to immerse yourself in the knowledge of what Christ has already done for you. Stay away from teachings that make you feel inadequate and lean into teachings that emphasize your new identity in Christ. As you begin to comprehend God's love for you in greater ways, you will overflow with love, joy and peace.
Stop following the rules and you will soar like an eagle.