It happens at the turn of every new year. Preachers across the land shout promising words that are designed to get us all excited. "It's the year of favor, increase and open doors," they tell us! However, after the struggles we've experienced the past two years, these platitudes may feel more like wishful thinking. Yeah, sure, this is the year, alright. The year of political unrest and whatever else the world throws at us.
It may be tempting to stay in the negative, but we should never succumb to these voices lest we forget that God is still on the throne. The problems in the world are very real, but so is the goodness of God. Don't begin this year with a defeated, negative mindset. Instead, let me proclaim to you once again what is promised in God's Word: God will open doors that no man can shut!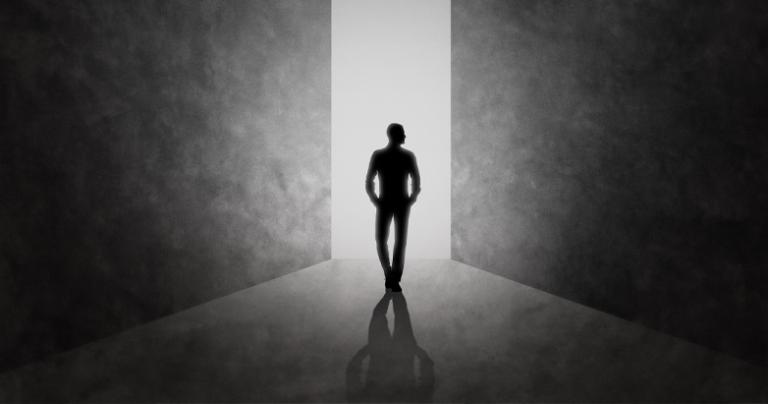 1) God Will Open Doors You Have Been Afraid to Open
On the evening of that first day of the week, when the disciples were together, with the doors locked for fear of the Jewish leaders, Jesus came and stood among them and said, "Peace be with you!" (John 20:19 NIV)
The disciples had their worlds turned upside down after Jesus was crucified. They were afraid of the Jewish leaders, so they locked the doors in the place they were hiding. However, despite their best attempt to remain in fear, the resurrected Jesus penetrated the locked doors and gave them peace.
In the same way, many people are hiding behind internal doors of fear. They are afraid to start a new business, meet a new person, or use their God-given talents. Fear is the greatest enemy to living our best lives. It keeps us stuck in the past and steals every new opportunity that God wants to give us.
Jesus walked through the walls where the disciples were gathered and gave them supernatural peace anyway. The doors of fear could not stop what Jesus wanted for their lives. Don't stay trapped in the fear of failure or rejection. God will help you overcome every fear so that you can walk through new open doors.
2) God Will Open Doors That Have Been Locked in Bondage
About midnight Paul and Silas were praying and singing hymns to God, and the prisoners were listening to them, and suddenly there was a great earthquake, so that the foundations of the prison were shaken. And immediately all the doors were opened, and everyone's bonds were unfastened. (Acts 16:25-26 ESV)
Paul and Silas were thrown into the inner dungeon after casting a demon out of a young woman. Although they were locked behind the prison doors, they did not allow the enemy to steal their spiritual freedom. At midnight, as they were praying and singing hymns to God, the prison doors were suddenly opened.
In the same way, many people are stuck behind doors that prevent them from living free. They are trapped in the prison of addiction, depression and other spiritual bondage. The inner dungeon can seem so dark and overwhelming at times that victory feels impossible. However, God is able to delivery you from every spiritual prison.
Paul and Silas did not wait for the prison doors to open before they started praying and worship God. If you have been trapped behind the doors of spiritual bondage, begin to worship the Lord in the middle of your darkness. Sing to the Lord when it's still dark and you will see the doors of spiritual victory open.
3) God Will Open Doors of Incredible Success
But I will stay in Ephesus until Pentecost, for a wide door for effective work has opened to me, and there are many adversaries. (1 Corinthians 16:8-9 ESV)
Paul spent three long years doing ministry with very little success. According to scripture, he never stopped "warning the people night and day with tears" (Acts 20:31). Paul was doing what the Lord required but the season was challenging, perplexing and did not produce the fruit he was expecting.
In the same way, many people have been working hard for a long time with little success. It can be frustrating when we apply ourselves without catching a break. Perhaps the business has been struggling, the ministry isn't growing, or the kids aren't doing any better, despite your best efforts.
Finally, after three years of slow progress, God opened a wide door of ministry success for Paul. If you have been working hard with little results, stay encouraged! The slow season will not last forever. God has the ability to radically shift things around and bring unexpected success. Don't grow weary in well doing, your break is coming.
Do you feel burnt out trying to perform better to please God? Learn to live spiritually free and attract people to Jesus. Sign up for Robert's free, 3-part video series today, derived from the book The Art of Marketing Jesus. Do you need a faith-based coach? Take the free Habit Finder and learn how your thinking patterns are impacting your success.