In the early stages of planting Imagine Church, I wanted to create a grace-based model for spiritual growth. I knew that too many believers suffered from a rules-based, ineffective religious environment that kept them in bondage. There is a tendency for churches to allow legalistic concepts to permeate their culture, messaging and discipleship processes. This has created a generation of people doing more and trying harder to love God. The idea of "loving God" may sound correct, but it produces only spiritual bondage. I have learned that if you want to grow spiritually, you must stop focusing on loving God.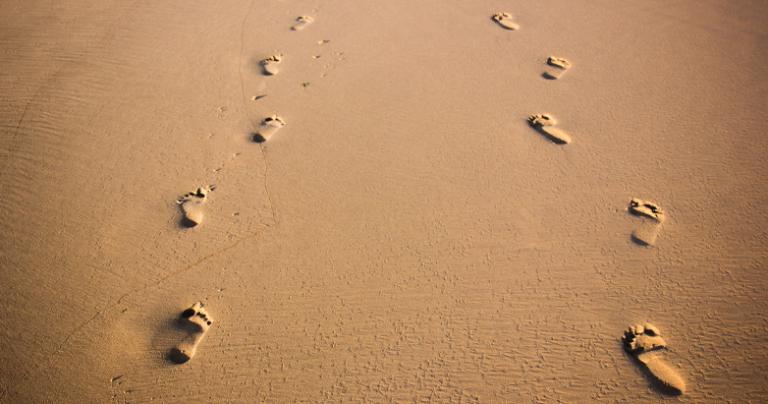 Stop Loving God Based on the Law-Based System
Jesus paraphrased the entire law-based way of relating to God into one powerful statement:
'"Love the Lord your God with all your heart and with all your soul and with all your mind.' This is the first and greatest command. And the second is like it: 'Love your neighbor as yourself.' All the Law and the Prophets hang on these two commandments" (Matthew 22:37–40).
It seems this statement has become the mantra for the modern church. However, we must consider the power source that Jesus referenced. Notice how the people were required to love God based on the strength of their hearts, the strength of their souls and the strength of their minds. How many church leaders create discipleship processes that are derived from this summary? How many people wake up every morning determined to love God with their own strength? The religious performance trap happens when we put works in front of the power grace. We must not continue to love based on the summary of a system that has been replaced with something so much better.
Start Loving God Based on the New Covenant
Jesus also paraphrased the grace-based way of relating to God into one powerful statement:
"A new command I give you: Love one another. As I have loved you, so you must love one another" (John 13:34)
At first glance, this statement might appear like the former commandment. However, the fundamental differences could not be more important. The new command seeks to achieve the same objective of love, but it provides the power of grace to generate love. Notice that in the process of asking believers to love one another, Jesus prefaces the command with the offer to love them first: "As I have loved you, so you must love one another." On this side of the cross, believers are merely conduits of Christ's love. We must receive God's love first and only then do we have the ability to love God (and people). The more we experience God's love in our lives, the more love we have in our hearts to share.
You may not have the strength to forgive your enemy, but the Christ who lives in you has the strength. You may not have the capacity to lead your family or love your neighbor, but the Christ who lives in you has the capacity. As believers, we must recognize that we are not striving to match the greatness of Christ's love; instead, we are simply allowing Christ to love through us. God is the only power source for love.
Learn How to Receive God's Love
Being the only adopted child in my family, I did not automatically assume that I was loved. One night I decided to put my dad's love to the test. When he called to ask us kids if we were ready to be tucked into bed, I didn't say anything. After a few minutes, he finally came into my room and placed his hand on my back. Believing that I was already fast asleep, my father quietly spoke a prayer over me, kissed me on the cheek and whispered that he loved me. After he left the room, I could not stop the tears from pouring down my face. It was the first time I genuinely believed that my father loved me. In the same way, God wants to remove the doubts that often prevent us from believing we are loved and accepted by our heavenly Father.
In short, the message of the gospel has never been man's love for God. To the contrary, the message of the gospel has always been, and will always be, God's love for humanity. The apostle John said it best, "We love because he first loved us" (1 John 4:19). If you want to grow spiritually, stop focusing on loving God, and start focusing on being loved.
Do you feel burnt out trying to perform better to please God? Learn to live spiritually free and attract people to Jesus. Sign up for Robert's free, 3-part video series today, derived from the book The Art of Marketing Jesus. Do you need a faith-based coach? Take the free Habit Finder and learn how your thinking patterns are impacting your success.