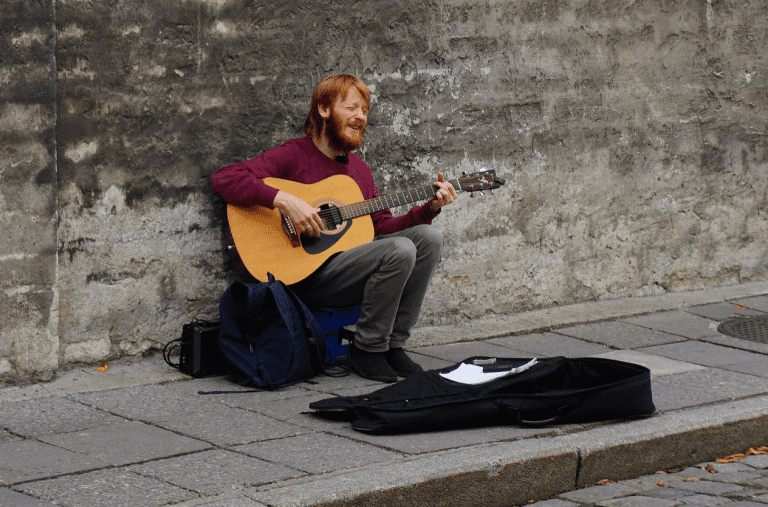 We used to call them "hobos," but now — apparently — they are the "voluntary vagrant."  Or, according to Fox News, they go by other very creative appellations. This group of young adults has decided not to work, but instead of beg for money on the side of the road, and they call themselves "crusty punks," "crusties," "gutter punks," "crumb bums" and "dirty kids."
Wow.  What about the more-to-the-point word?  Losers.
I probably don't have to tell you where these people congregate, do I? In urban settings where people tolerate this sort of thing.  Here are the details of how this lifestyle isn't as glamorous as it seems:
… while traditionally tolerated by police and urban residents, these transient groups of the unshaven and unwashed have been involved in a series of incidents in recent years — accompanied by an abundance of bad press — that has municipalities across the country puzzling over how to address the problem.

In New York City's East Village, they have been spotted doing drugs in local parks, making camp outside of apartment buildings and sleeping outside storefronts. One crusty traveler's pit bull even attacked a man and his small dog – killing the other dog.

"It's like St. Marks in the '70s," New York City activist Philip DePaolo told the New York Daily News, referring to a once-notorious street in Manhattan. "It's the bad old days all over again. There's crack and heroin all over the neighborhood."
Of course, this story wouldn't be complete until I told you about the California "voluntary vagrant."  (You knew this was coming, didn't you?)
… in Berkeley, Calif.'s infamous People's Park, there have been widespread complaints about the modern-day hobos openly shooting heroin.

The drug use, the panhandling, the unruly dogs and the crusties' general presence on street corners and in front of stores have all  become too much for some cities, triggering local government crackdowns.
Believe it or not, even Berkeley is getting sick of these indulgent people.  Even though Berkeley is known to be the most liberal and most "homeless-friendly" town on earth, they now are introducing new restrictions to discourage this sort of behavior: "limits on sitting down and lying on sidewalks; a ceiling on how many dogs a person can have along a commercial strip; and designations for what homeless people are allowed to sit on."
So, who would choose to be homeless?  Sociologists are studying this new group of young people — some have had a tough life with abusive parents, others come from poor backgrounds, while others come from affluent homes.  Regardless, councilwoman Sophie Hahn put it best. "No one in this room believes homelessness is a good thing, yet, through massive failures of our society and our way of life, it is a persistent reality in California, and across the United States."
Failure.
That's a word you rarely hear a Berkeley councilperson use, but it's 100% true.
These young people are causing an untold number of problems for the cities in which they live.  And the tax payers are the ones having to foot the bill.
Image Credit: MaxPexel
Hat Tip: FoxNews