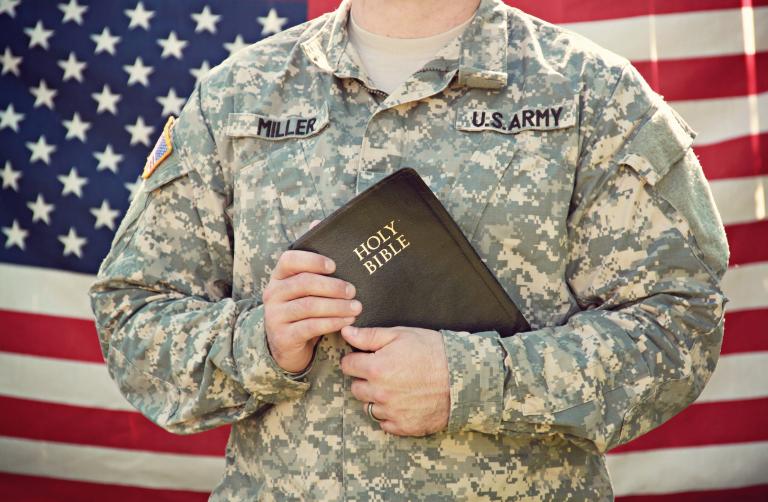 Last week, USA Today published an article listing the 20 companies most profiting from war. They write:
Total arms sales among the world's 100 largest defense contractors topped $398 billion in 2017 after climbing for the third consecutive year. Notably, Russia, one of the countries with the fastest growing militaries over the last decade, became the second largest arms-producing country, overtaking the United Kingdom for the first time since 2002. The United States' position as the top arms-producing nation in the world remains unchanged, and for now unchallenged.
The article goes on to list the top 20 defense contractors, a list topped by Lockheed Martin:
Maryland-based Lockheed Martin, the largest defense contractor in the world, is estimated to have had $44.9 billion in arms sales in 2017 through deals with governments all over the world. The company drew public scrutiny after a bomb it sold to Saudi Arabia was dropped on a school bus in Yemen, killing 40 boys and 11 adults. Lockheed's revenue from the U.S. government alone is well more than the total annual budgets of the IRS and the Environmental Protection Agency, combined.
Their list of twenty top war profiteers is limited to defense contractors. They don't factor in companies like Halliburton, which (as of 2013) has made nearly $40 Billion in profits from the Iraq war.
You know who else is profiting from war? You. If you invest your money through organizations like Thrivent Financial.
According to data gathered by dontbankonthebomb.com (a project of Nobel Peace Prize Laureate ICAN and PAX), Thrivent Financial, as of early 2018, had a total of $297 million invested into the military industrial complex. These companies include BAE Systems (which builds fighter-bombers, combat drones, nuclear submarines and nuclear missiles), Huntington Ingalls (which builds aircraft carriers), Lockhead Martin (the world's largest defense contractor who builds, among other things, the Trident II DF nuclear missile), and Orbital ATK (which produces missiles, large-caliber ammunition, grenade launchers, and warheads).
Thrivent Financial is a Fortune 500 not-for-profit financial services organization headquartered in Minneapolis, Minnesota, and Appleton, Wisconsin and founded by Lutherans. Of course, the major financial service organizations (Berkshire Hathaway, Allianz, JP Morgan Chase, etc) are awash in war profiteering as well. Call me old-fashioned, but I expect more from organizations who link their mission exist to help Christians "be good stewards of the gifts God has given them".
Our world is mired in violence. The United States has 800+ military bases in 80 countries. We are currently engaged in conflict zones in Niger, Uganda, Cameroon, Iraq, Afghanistan, Syria, Yemen, and more.
Are you, by investing with Thrivent Financial unwittingly participating in war profiteering?
Thrivent started as a Christian mutual aid organization but is now a Fortune 500 company making profits from death. How does this square with Jesus' call to love our enemies, welcome the stranger, and serve "the least of these."
To take a step towards challenging Thrivent Financial, add your name to these petitions on Change.org or CodePink.
And, while you're at it, if you invest elsewhere, search them on dontbankonthebomb.com.
For deeper steps, visit ThriventDivest.com.