Hello, beautiful creatures.
In my post on Mabon, I wrote about my ambivalence towards the Wheel of the Year, and how I came to love Autumn. And now the Wheel has turned, and we find ourselves marching up the walk to Winter's doorstep, clothed in finest costume, candy-sacks in hand, faces painted with beauty and grotesquerie.
Samhain. Nos Galan Gaeaf. All Hallows' Eve. Halloween. The night before the first day of Winter, the beginning of the slide into the dark of the year. A night for playing tricks, gathering treats, and wearing the skins of our fantasies… and our nightmares. A night for walking, if only for a short while, with the dead.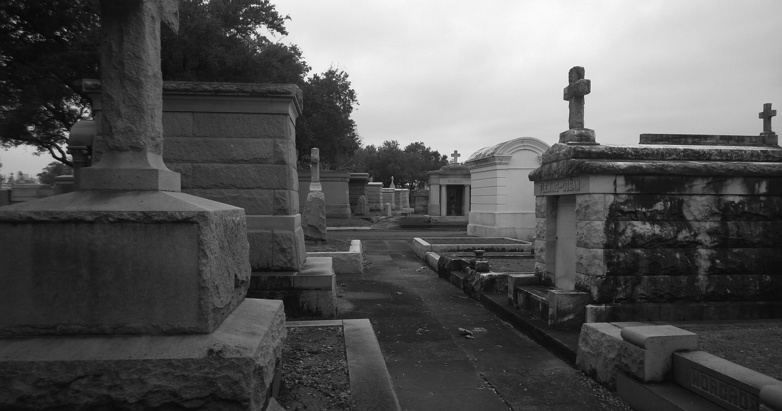 The dead are not gone away.
Even now, they are with us still.
Of all the holy days on the Wheel of the Year, Samhain has always been the one with which I feel the most resonance, whose arrival I most anticipated. This is due in no small part to its association with Halloween, my favorite holiday as a child—because of course it was. A chaotic night of costumes, candy, horror movies, silly pranks, and adult-sanctioned roaming of the neighborhood after dark: what's not to love? It was a night of dark, transgressive pleasures, all seasoned with the frisson of fear. Rumors of razor-bladed apples, poisoned candy, and unspeakable graveyard hijinks in the dead of night reached us even in the depths of suburbia. There was something faintly threatening about Halloween, something a little too transgressive. If there was any night the dead would walk, this would be it.
They wrap us in a close embrace
As near as our own breath,
As dear as our next heartbeat.
My feelings about Winter's doorstep took on a lot more complexity as childhood gave way to adulthood. Memories of store-bought Casper the Friendly Ghost costumes and plastic jack-o-lantern candy buckets are tinted now, yellowing behind layers of cellophane in photo albums. They lie in narrow plots, side-by-side with images of all the family and friends who've died in the years since. With each remembered sweetness, a touch of sorrow, a faint hint of ash and grave dust.
They trail their fingers trail across our skin,
Breathe in the scent of our hair,
Whisper in our ears while we sleep.
It would be easy, I think, to see Samhain as a kind of Pagan "Day of the Dead," a tidy packaged moment in time where we cordon off all the conflicted feelings we have for those who've died: sorrow, loss, anger, betrayal, relief, grief, gladness, and all the other emotions too messy to fit easily inside a single word. We hold our requiems, our memorials, our dumb suppers, and then we can get on with the business of living, of being alive. We move on, and the dead stay dead. Easy, yes… but ultimately, it's only one part of the truth.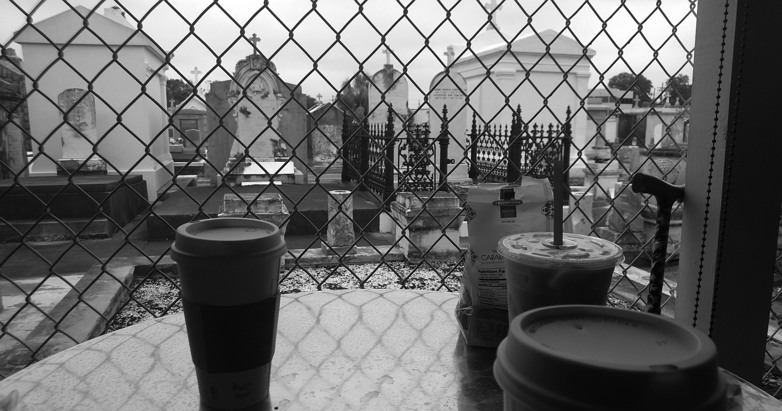 They long remember what we forgot.
They hold the door and wait for us,
Patient as the ocean, quiet as the moon.
My grandparents, all eight of them. My friends and former loves. My ancestors and predecessors in the traditions of magic with which I've been entrusted, named and nameless. I feel their presence in everything I do: my grandmother's hands on mine, teaching me the proper way to hold chopsticks; Ron's wicked grin, and his advice on cooking and kitchen knives; Rheya's blasphemously obscene humor and cackling laughter; Niklas' sly poetic genius. The things they taught me, the stories they shared with me, all the ways they shaped me merely by being who and what they were.
The dead are not gone away.
Even now, they are with us still.
They're a part of me now, those memories and lessons, those bits of the people themselves. I pass them on to my child, my partner, and my loved ones in every story I tell, every skill I teach, every bit of magic I work. And someday down the road, when I am asked to join their august company and pass into memory, all those stories and skills—all those pieces of me—will live on in the hands and hearts and memories of those I knew, and who knew me.
Samhain is a time to remember the dead. More than that, though, it is a time to remember that the dead are with us still. Even beyond the veil of life, whether resting in the Summer Country or marching in the Company of Faërie, dissolved in the void or moving on to another incarnation, whatever else their will might be, they are with us still.
A blessed Samhain, a happy Halloween, to all of you who observe it. ♥